There weren't quite as many structures as I was expecting. But the natural surroundings were beautiful and we got some nice views of the city so it wasn't a disappointment it was just different than expected.
We took the #24 bus from Plaça Catalunya to the park and got off where all the Asians did because we figured that a dozen Asians (and a couple of Europeans) couldn't be wrong. And it matched when Google said to get off the bus. We had vouchers to exchange for tickets at the park. We had a small adventure because there were no ticket machines at the entrance we arrived at. The attendant was able to check with his superior who verified our reservation. And off we went. We walked along some of the viaducts and generally walked around the perimeter of the park first. (We didn't really plan this, we just got lucky. There weren't many maps.)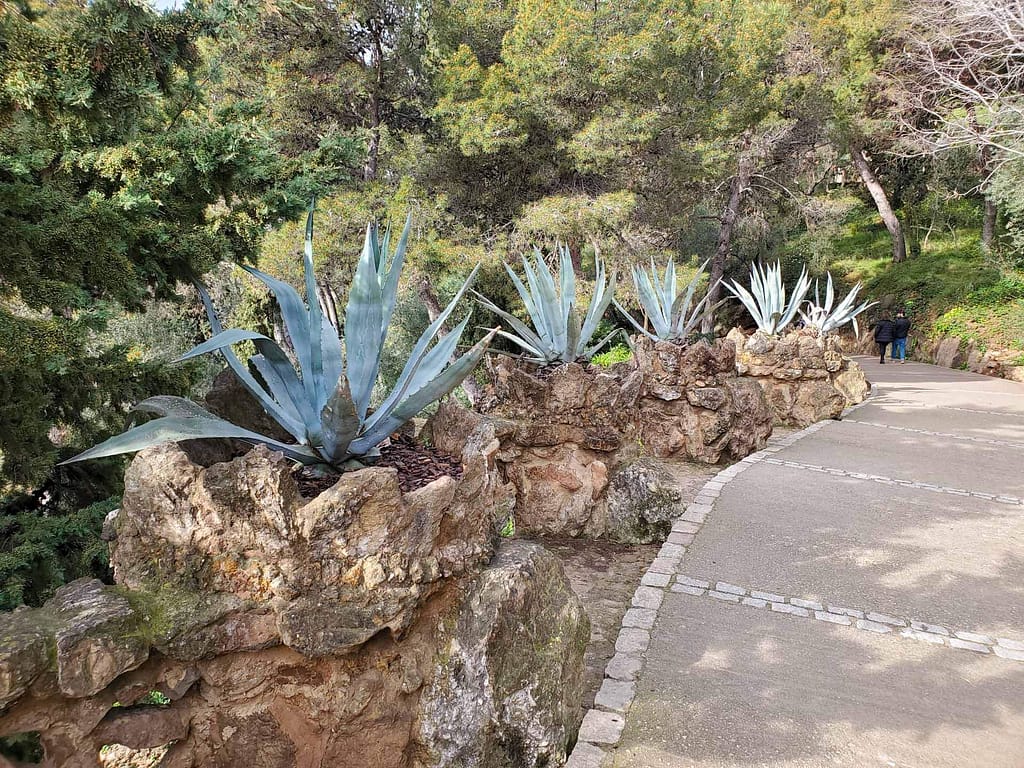 There were views over Barcelona along the way and it was mostly downhill. The park is open for running and such before they unleash the tourist hordes (like us). It might even motivate me to exercise!
Then we made our way to the center where the buildings are at. This view is as you approach them.
In the center is a large open courtyard with views over the city. It's surrounded by a serpentine bench that resembles … a sea serpent.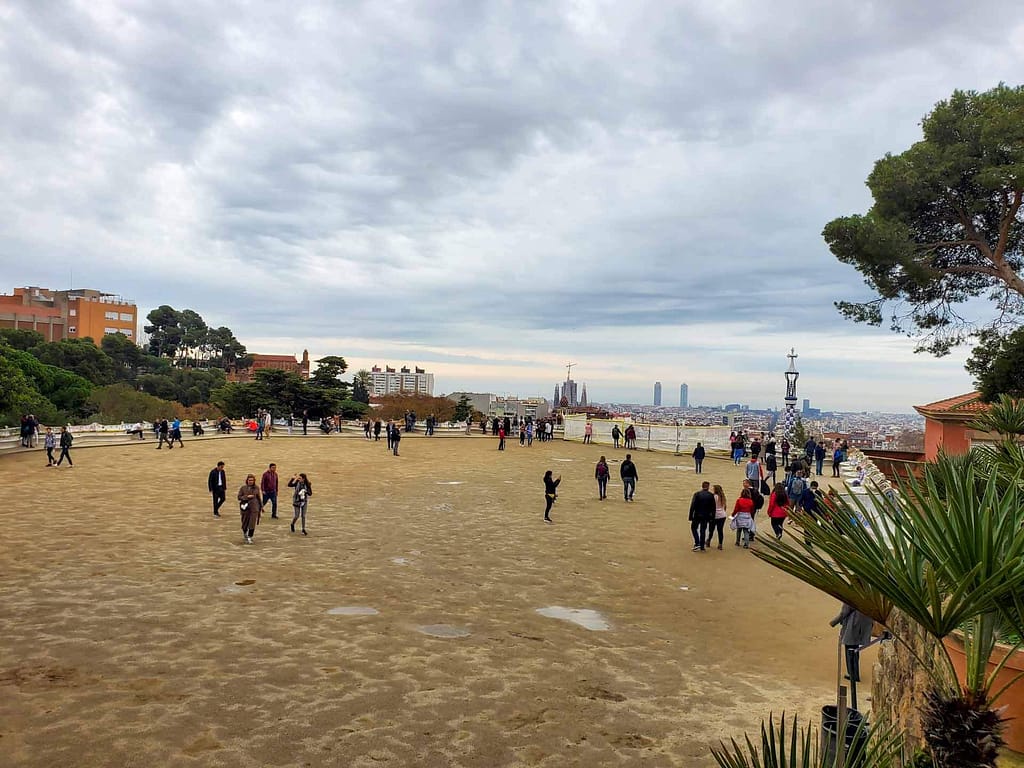 The photos below show bench, the outside of the wall, which includes gutters and scuppers, and the supporting columns.
The columns below are not all vertical. And the ceiling is decorated with colorful ceramics, some in 3D.
This is the view as you descend the stairs. It started to rain at that point, so we made it through a lot of it without getting too wet.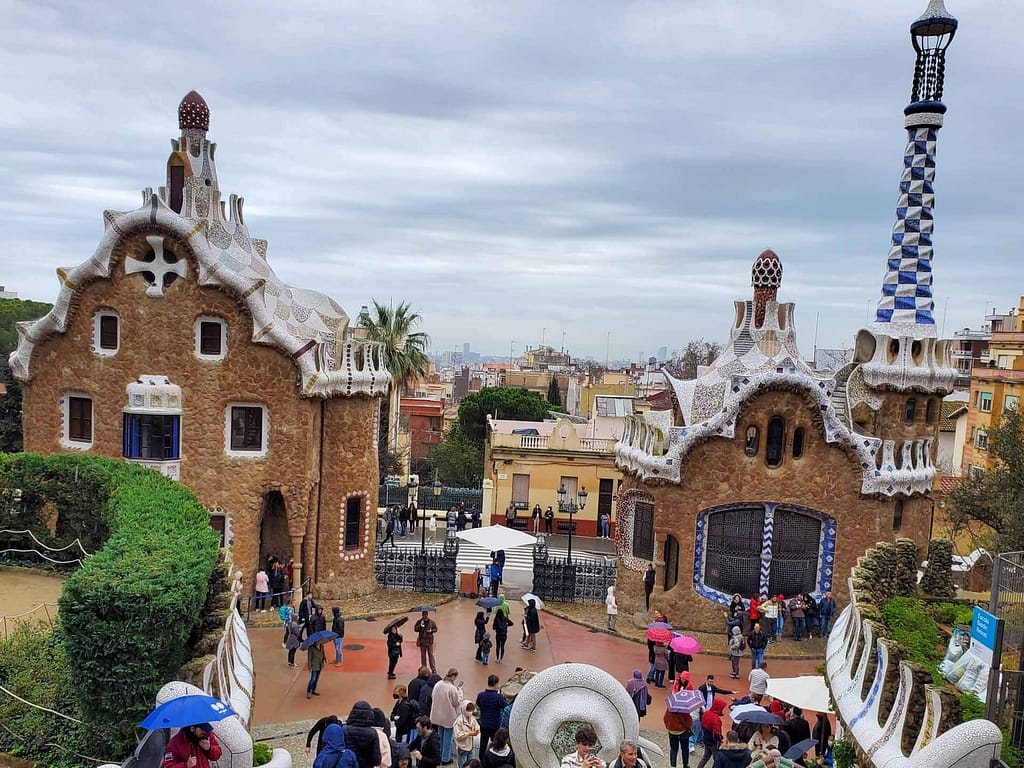 The stairway follows either side of the cute dragon fountain.