The Viana palace is a long way from the main sights in Córdoba. It was the smallest of the palaces we visited.
It was a bit of a hike across town but good exercise and not impossible. You could only see the inside of the house with a guided tour in Spanish so we opted to tour only the patios and the more public spaces on the ground floor. These included the kitchen, some nice plaster ceilings, and a room filled with murals.
Another great set of gardens. We found ourselves dodging families taking photos of children both here and at the alcázar gardens. We also saw our first greenhouse.
We saw several fountains, including one tucked under some pruned trees with a statue.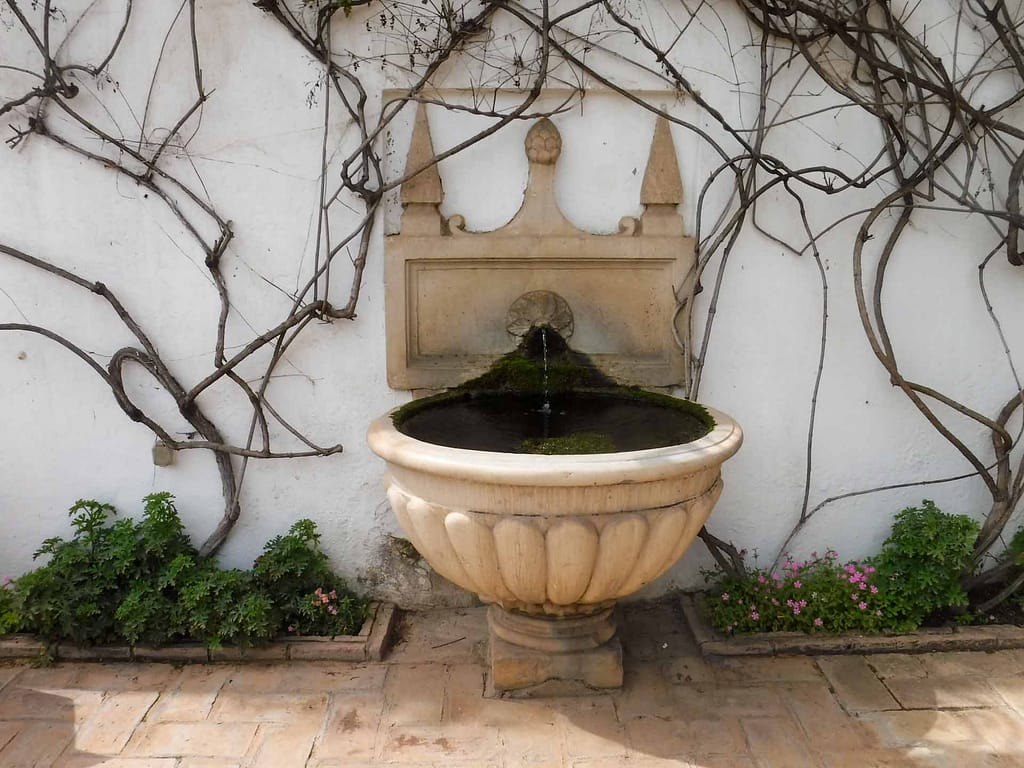 Once again there were few flowers blooming and wisteria was one of them.
They had recently added or renovated this courtyard so they could hire it out for events. I imagine it's expensive keeping up these grand older houses and it's nice when they open them to the public.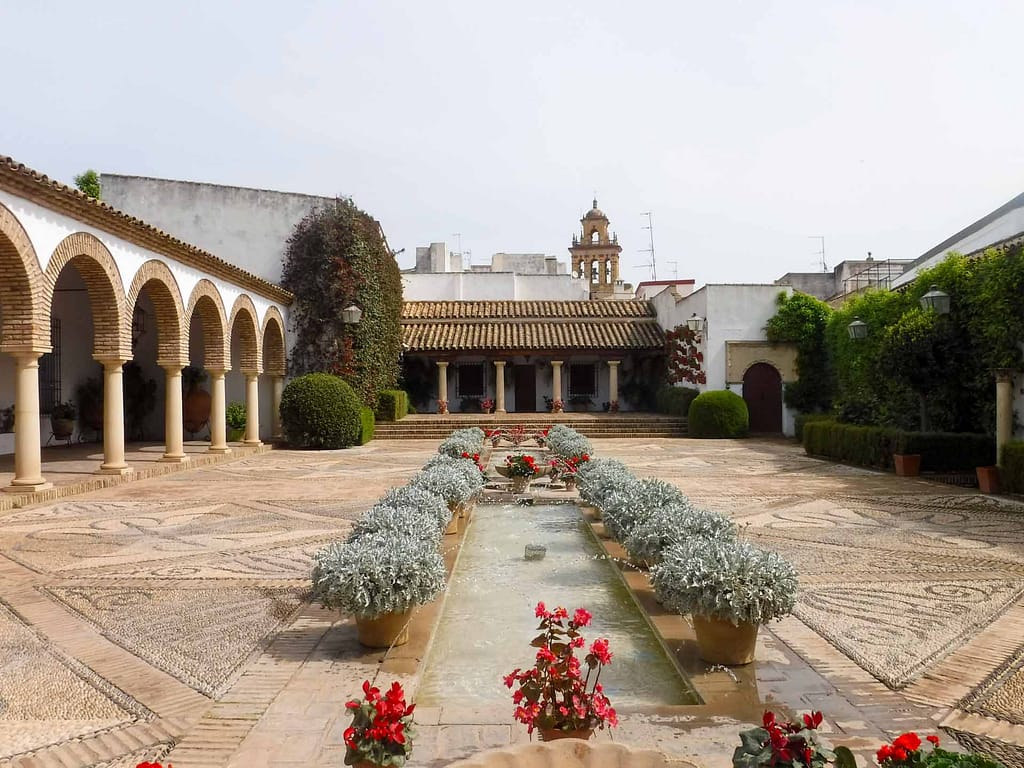 There were creative displays of annuals in pots.