It's the actual private home of the Duke of Alba. And it's a very nice place to visit.
The gardens were beautiful and so was the house.
The gardens were organized into several courtyards.
Don't forget to look up to see all the ceiling details. 
These are two walls of the same stairs. The tile is not the same. 
Many of the rooms opened off this central courtyard.
This house was actually furnished so you had a better idea of how one might live in such a house. It was all beautiful of course. An audio guide was included in the price of the ticket and it was quite pleasant. That took three separate downloads to get everything in place.
The Picasso sketch below hangs on the front of the shelves above.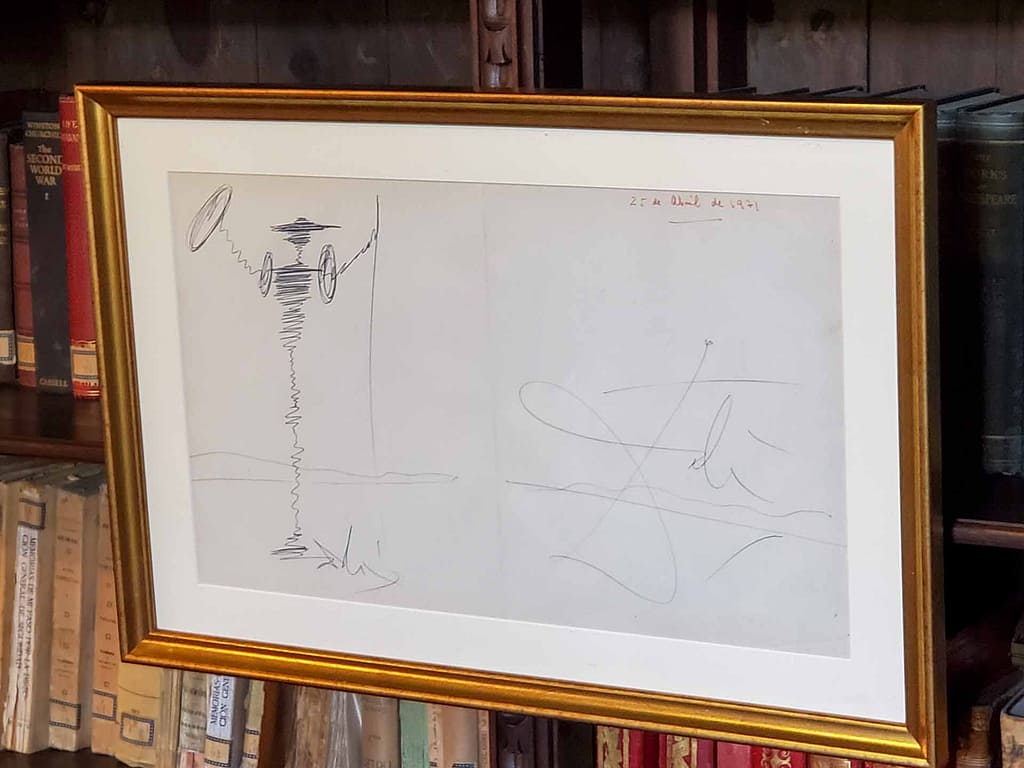 There were lots of interesting trinkets on display. I'm sure they cost more than the coasters that look like traditional tiles that we bought at the gift shop.
Here's the entrance (and exit) hall, that features interesting statuary and mosaics.
We also got a look at the stables and a ceremonial saddle.