We took the Northern Explorer scenic train ride from Auckland to Wellington as a way to see more of the country and get from one to the other.
It was quite pleasant and the scenery was great. Our cab to the station was on time, check-in was smooth, and the view out the window was great. They had an audio commentary system that was malfunctioning, so one of the staff announced things and it worked well. They let you run a tab for food and drink, partly because there isn't always a signal for the credit card machine, but it's more convenient that way anyway.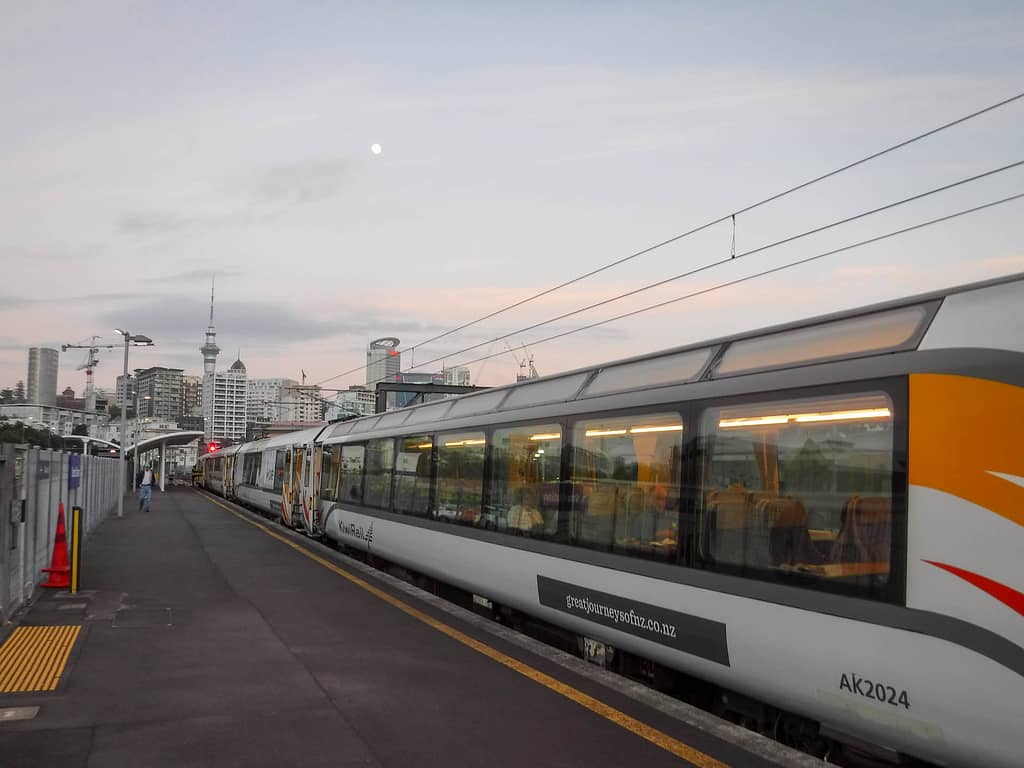 We saw rolling hills, mountains, streams and rivers, lots of cows and sheep. (There are 4.5 million people in New Zealand, 6.5 million cows, and about 35 million sheep. They also farm deer like cattle, in large fenced fields. With extra high fences.)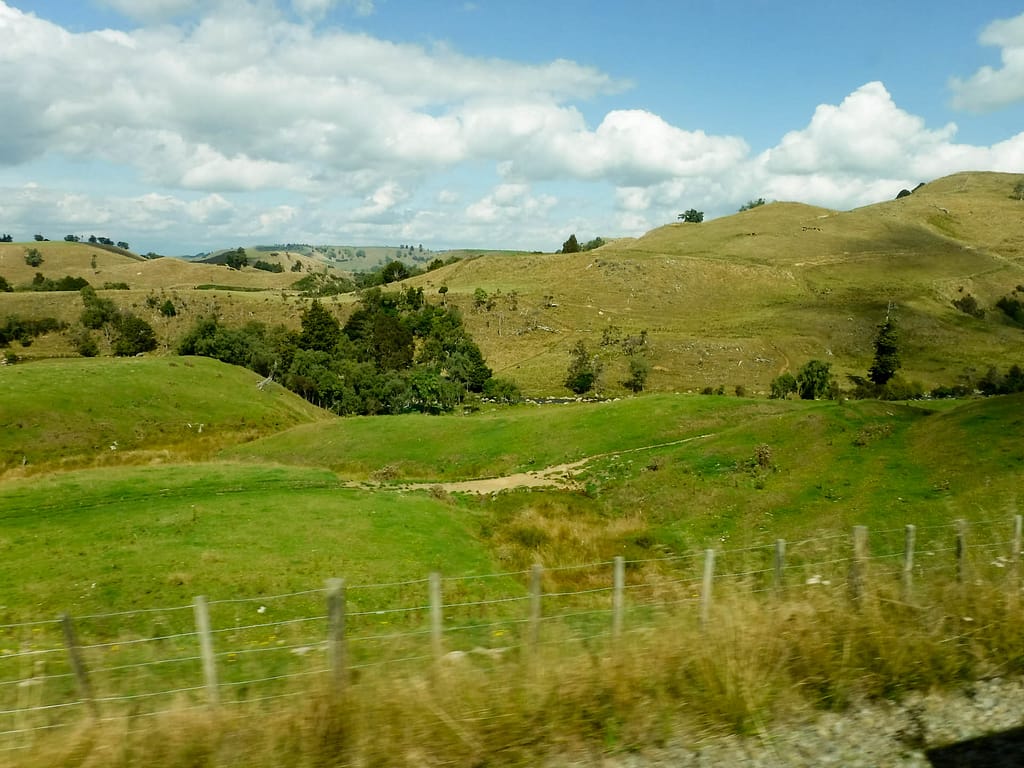 We couldn't see the peaks of the volcanic mountains mid-island because of clouds.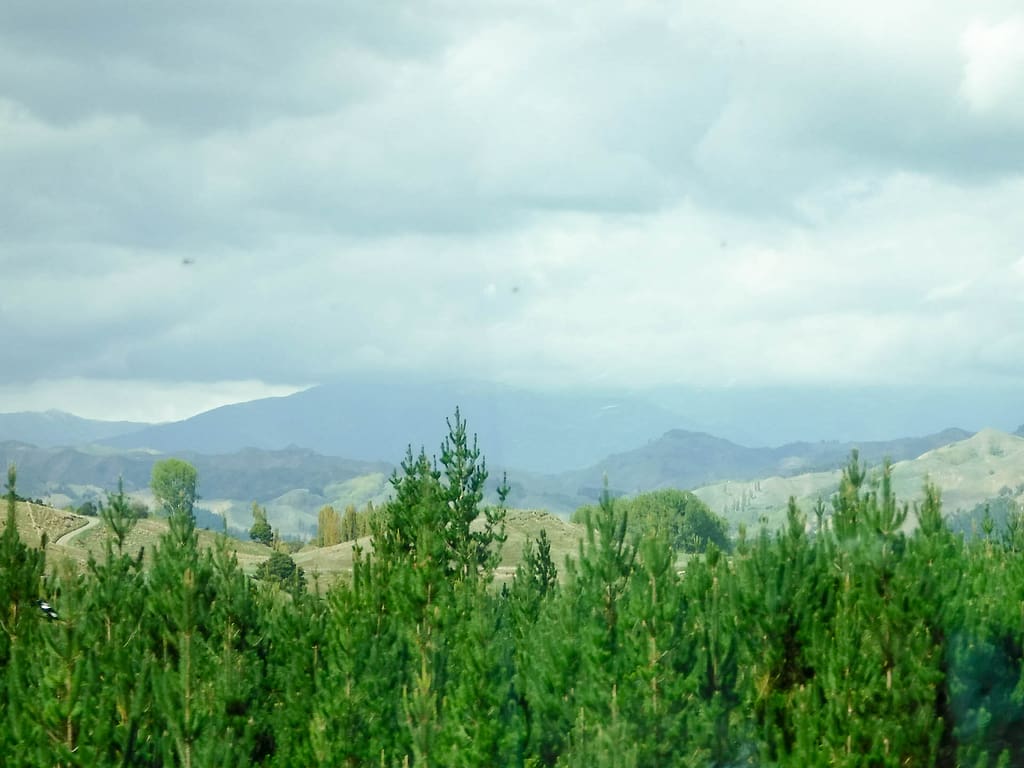 This river gorge was one of the more dramatic views.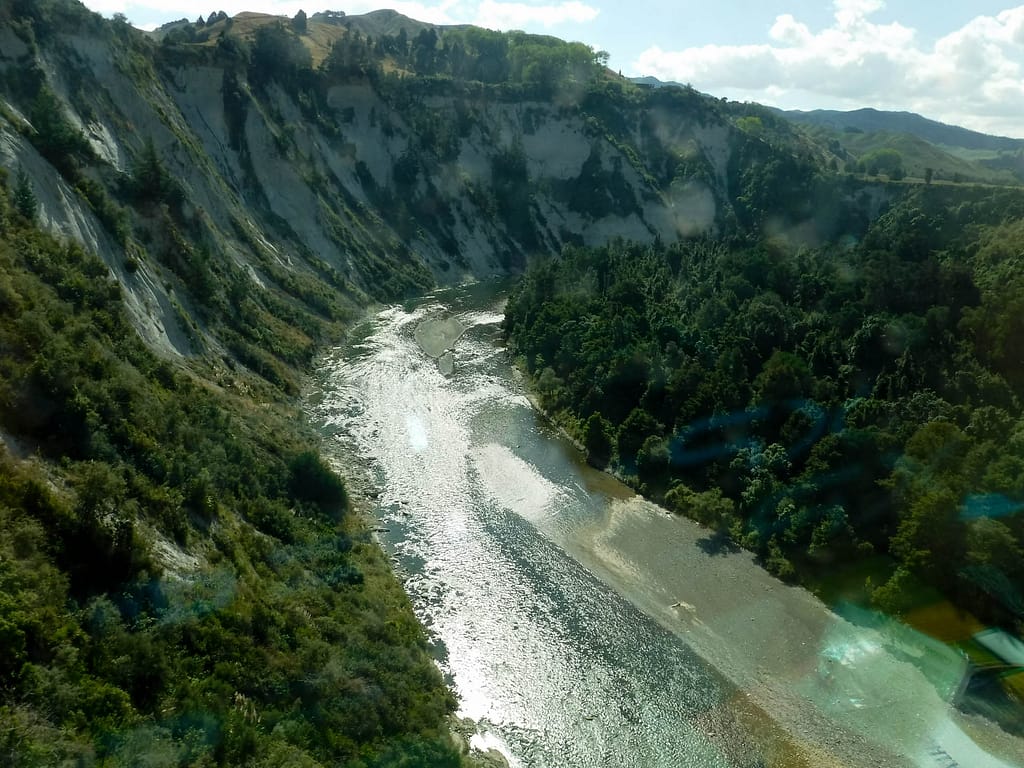 And then there's the comical, like this restroom populated with lots of nicknames.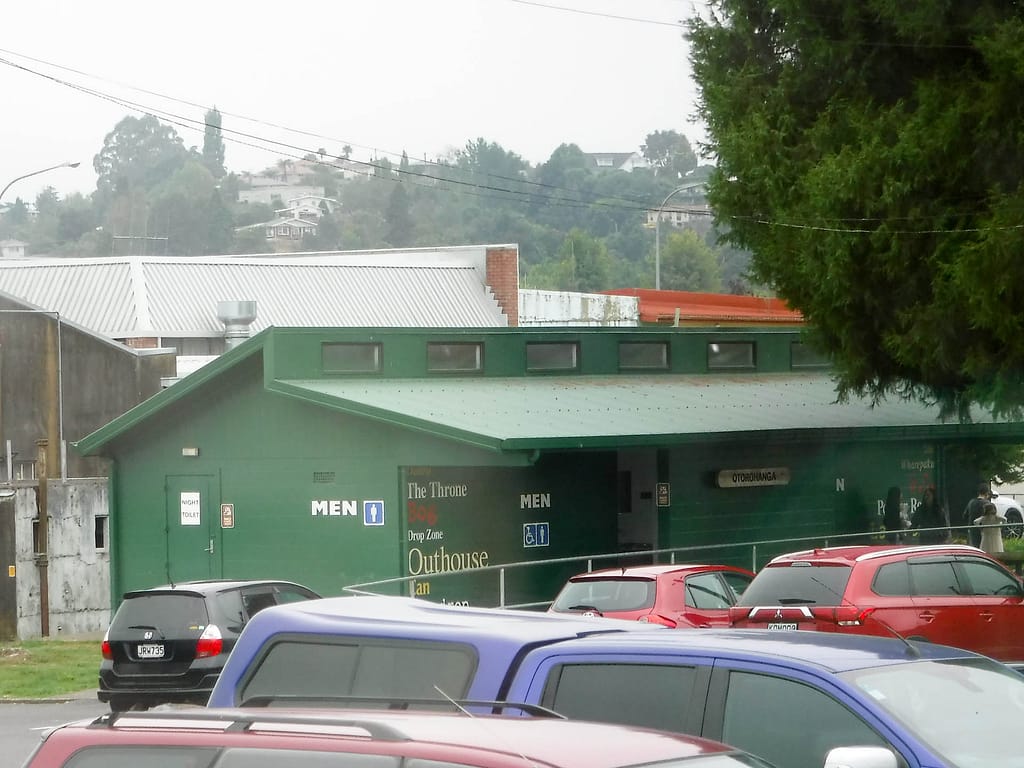 We learned that in New Zealand trees can be grown as crops because the grow to maturity faster there.