North Padre Island is lots of grass and sand and very flat. There's not much in the way of hiking trails either. It has an understated beauty.
North Padre Island doesn't have as many dunes as we expected. It does have more deer tracks than we expected. Where do deer live here? What do they eat? Maybe they hide out in some of the low scrub?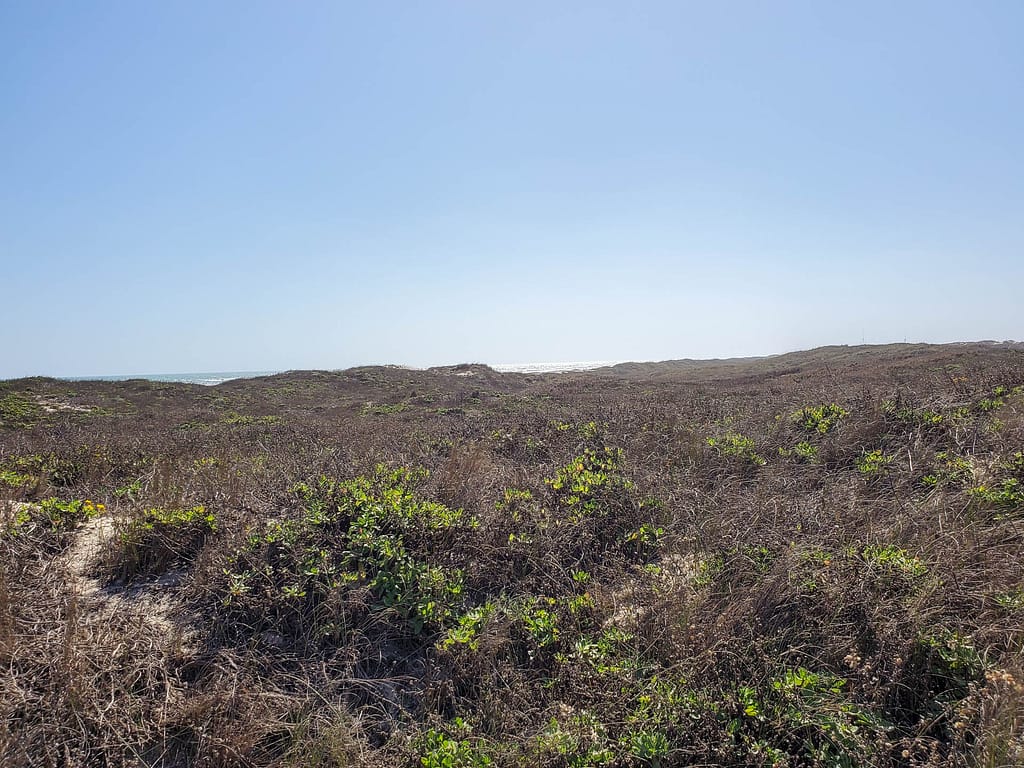 We walked on Malaquite Beach and did the .75 mile nature trail near the entrance. The beach was nice and long and wild.
The nature trail went through a grassland. 
We saw turtles near a small pond and a well-camouflaged crab on the beach. 
When the road ends, you can continue driving on the beach. You can also camp there.