The Lake Superior shore in Minnesota made a nice stopover on the way back from Glacier National Park. Especially in the fall.
Day 1: Williston to Grand Forks, North Dakota
Another day of driving across flat landscape, though with lots of swamps and lakes. We had nice enough weather to sit outside for dinner, at The Toasted Frog. We'd seen it on TV and had to try the fried cheesy pickles. 
Day 2: Grand Forks to Schroeder, Minnesota
First thing this morning we crossed the Mississippi again, into Minnesota. We saw lots of what we think were salamanders crossing US-2 just over the border.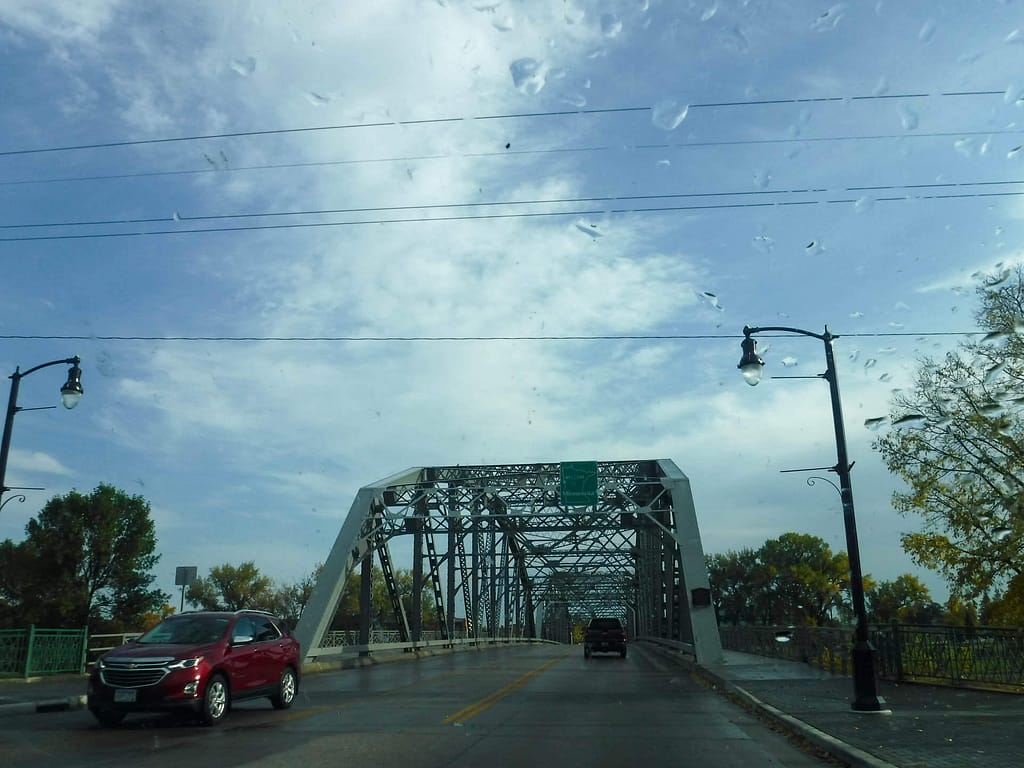 We were glad for Nagatha (AKA Google Maps navigation) as we made our way over to the Lake Superior coast of Minnesota. 
Day 3: Minnesota's North Coast
We spent the day exploring Minnesota's North Coast, the Lake Superior shoreline. We had a nice view of the lake from our room. At least when it wasn't foggy.  
We tried to wait out the fog but it was foggy and off-and-on rain all day. We started by driving up to Grand Portage State Park on the Canadian border to check out the High Falls of the Pigeon River. The falls — and the park in general — were beautiful and it was an easy walk to the falls. 
We then worked our way back south along the coast, stopping at Cascade River and Temperance River state parks. There are lots of rivers flowing into the lake along this stretch. 
There were nice fall colors and lots of people about despite the weather. Judging by how full the lodgings were, this is a popular weekend spot in the fall. 
We would have taken the Mt Oberg trail but with poor visibility it didn't make much sense to hike to an overlook!
Day 4: Schroeder to Marquette, Michigan
Today's drive was through the woods along the shore of Lake Superior through Minnesota, Wisconsin, and Michigan's upper peninsula. 
We took the scenic way through Wisconsin hoping to catch a glimpse of the Apostle Islands but never really saw them. We did go through Bayfield, a cute little town with some nice old houses. (Duluth has some good ones too.)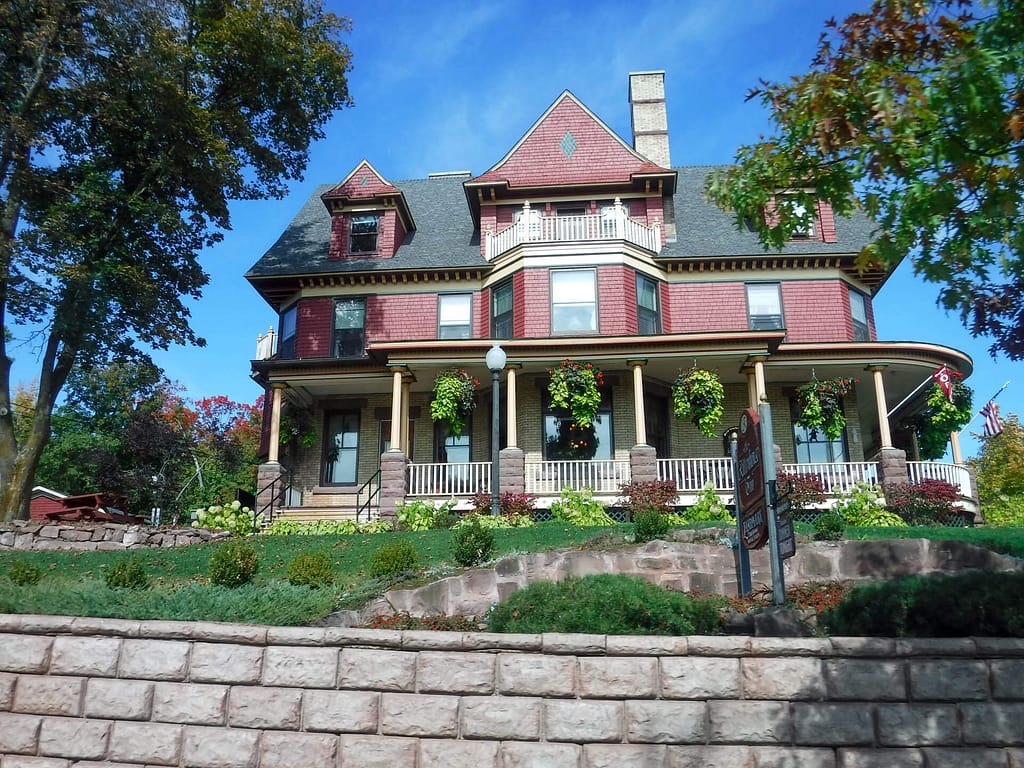 We planned a day of hiking and exploring in and near Marquette. It rained most of the day so we didn't get out until late afternoon, but that gave us time to explore Presque Isle Park. The trails aren't terribly well-marked but the views are great. 
Our last day was spent driving home from Marquette. We thought about stopping at the cottage but opted instead to go home and get the stuff to winterize the cottage. Summer is over!
This section contains affiliate links. If you click on a link we may receive a commission at no cost to you. 
Expressway Suites in Grand Forks had a spacious and comfortable room. There wasn't much in the immediate vicinity but it wasn't a bad drive to downtown Grand Forks.
At the Superior Ridge Motel on the Minnesota coast we had a spacious room with a view and a fireplace. It was the only reasonably priced option we could find on Minnesota's Lake Superior coast.
The Quality Inn in Marquette offered a good-sized room with a chair for lounging and a desk chair. There was a grocery store nearby.
We drove our own car. A lot of the roads we drove were two-lane highways. There wasn't much traffic and speed limits were generally 65-70 mph so traffic moved along. There are long distances between towns so don't let the gas tank get too empty. And long distances between rest areas too! Appreciated Google maps going through Duluth.