Montezuma Falls is right outside the village. You can hike to the top of the falls from the top of hill or up from the bottom.
We got directions to the waterfall from the hotel. We found the start of the trail but the trail was really rough and rocky so we gave up attempting it from that direction.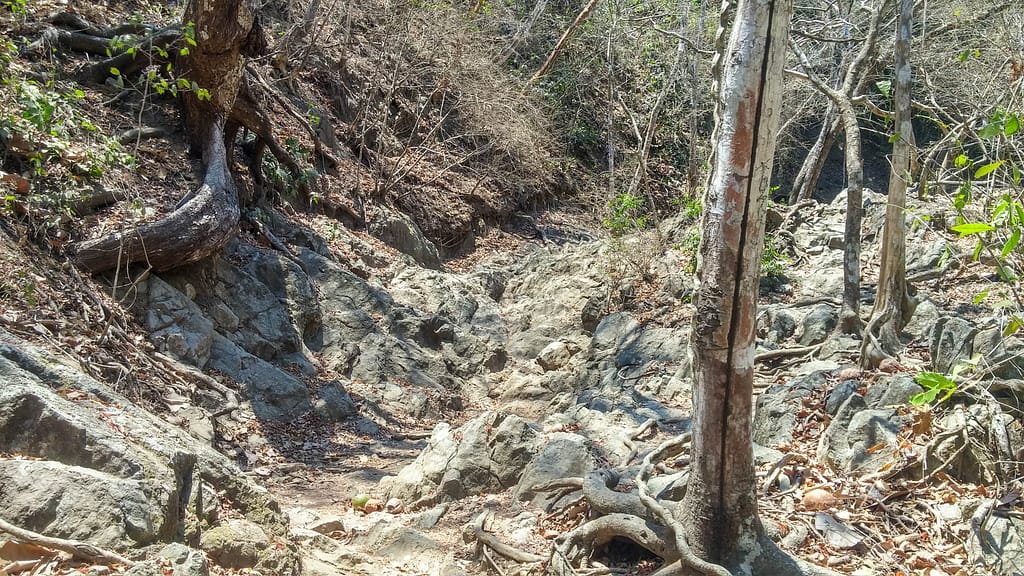 After going into the village we decided to tackle the falls from the lower end. There was an annoying man who kept insisting that we should let him guide us. I just wasn't in the mood. It wasn't a strenuous hike aerobically but it did involve a lot of scrambling over rocks. In one place there was a rope provided for hanging onto. The falls themselves are pretty and there was a nice swimming hole.