The Mission Trail is a series of four serene missions south of San Antonio, connected by an extension of the River Walk and by road.
We opted to drive to the southernmost mission, Espada, first so we could walk to San Juan mission and back, then drive to the San Jose and Concepcion missions on our way back to town.
Espada was probably the least ornate. There was a gloriously detailed sculpture nearby on the River Walk. 
It was a nice walk near the river on the River Walk sidewalk from Espada to San Juan. We saw few other walkers and lots of bikes. There was plenty of room for everyone.
Mission San Juan had some good examples of outbuildings. 
Mission San Jose had the most intact wall and an impressive facade.
Mission Concepcion had someone sitting inside who provided information on the missions. All the churches are unrestored; they've been that way for 300 years. That's why they're a UNESCO world heritage site.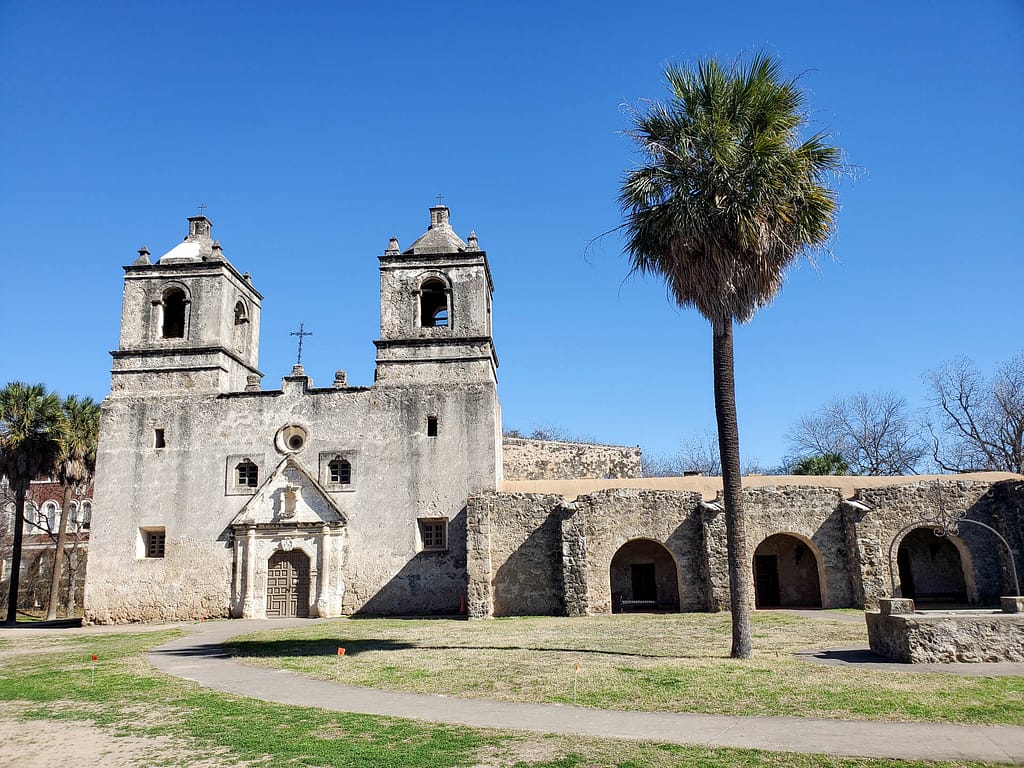 Each mission was unique, with beautiful decorative painting, lights, and woodwork inside.
It was a pleasant day exploring both inside and out.