We walked to Mirror Lake twice: first on the trail, then on the road. The trail is not difficult. The road is even easier. The scenery is great either way.
On the map it looked like there was a bridge across the river that would take you back over to the road but we did not find the bridge. Maybe the river got to it first? We didn't think it was the log pictured below, though we did see a couple of (crazy) people use it to cross the river.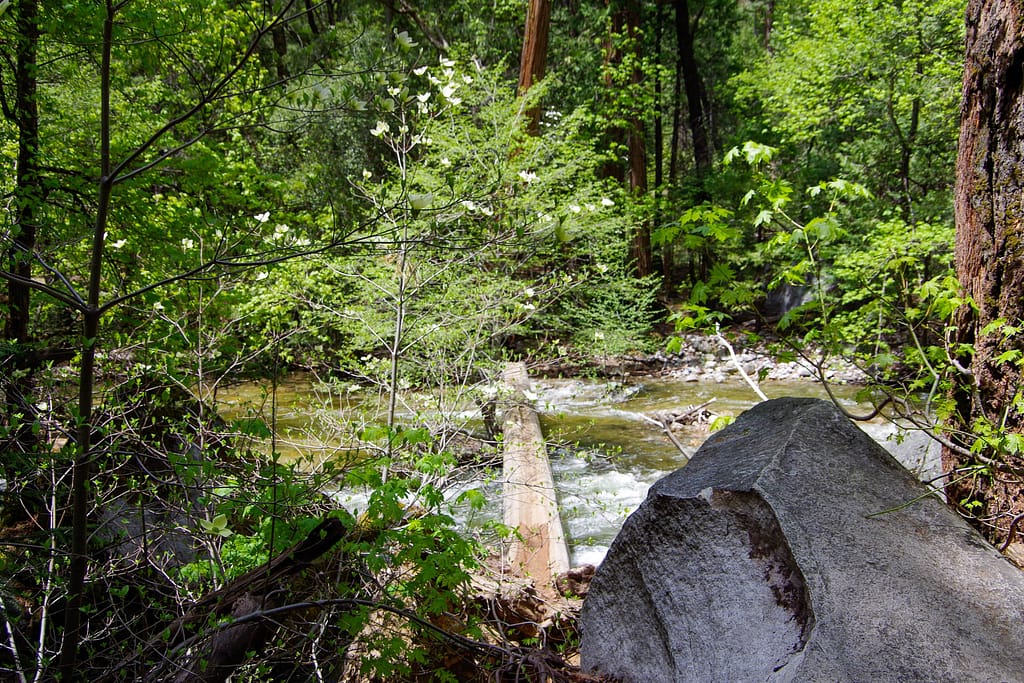 The trail was easy. Not many steep sections and not very long. Nice and wide with generally good footing. 
Tenaya Creek was running very high and fast. 
The second time we did the walk we took the road. That was easier than taking the trail and still plenty scenic. We got to see some rock climbers too. There was a small group of people standing watching … something. As we passed they pointed out the climbers to us. It's nice when people share their knowledge.
The scenery is just as nice via the road and there are restrooms at the end of the road. Beyond that is a small peninsula that looked like a good place to relax for a while. You can see hikers on the other side of the creek.