Kauai's north shore is breathtaking even when the weather isn't perfect. Which is often; it's the rainy side of the island.
On our first full day on Kauai we'd planned to do a helicopter tour but ended up rescheduling for Sunday due to the weather. So we drove the north shore instead. Our first stop was Anini Beach which was beautiful despite the gloom.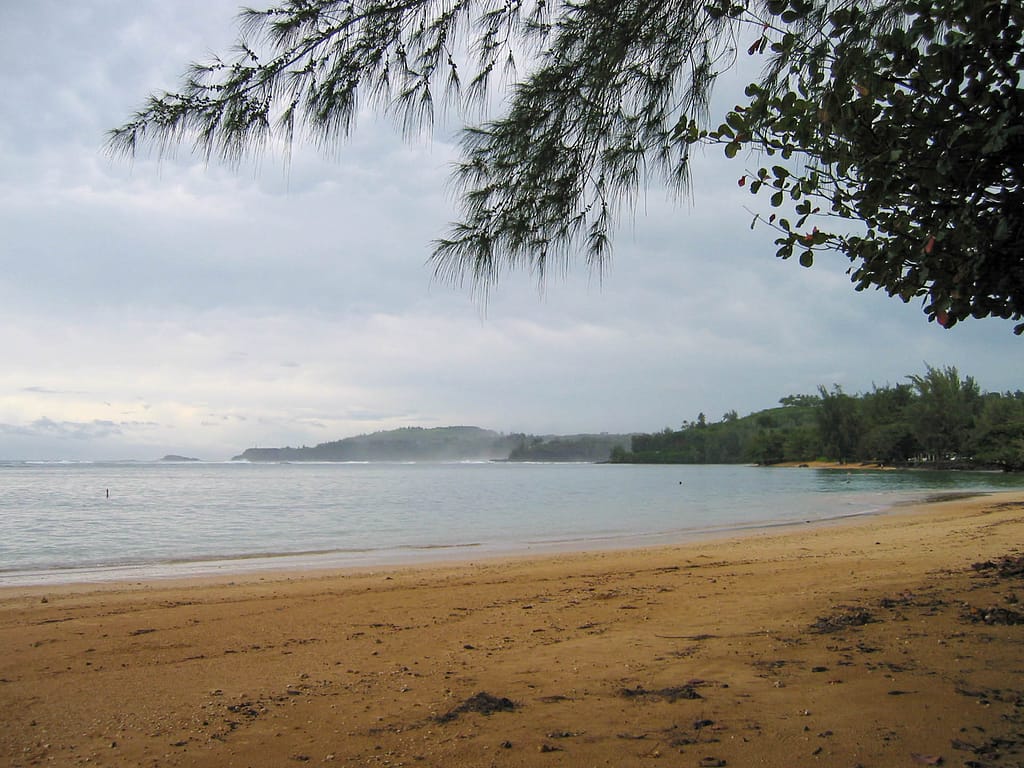 Hanalei was our next stop. The valley overlook is a dramatic contrast of wild and tamed.
We drove all the way to the end of the road where the Na Pali coast hike begins. We passed lots of beautiful beaches. It's hard to tell sometimes where one stops and the next starts. The surf was huge and water was over the road at Haena Beach. Rain started when we were on our way back.
It's a good thing we went when we did since weather closed a lot of the roads.
We also visited the north shore on our second trip to Hawaii.