Stops on the Natchez Trace Parkway between Tupelo and Jackson are mostly historical. Cole Creek has a nice walk through a tupelo/cypress swamp.
We had dry raisin bread, lobby coffee, and mocha latte for breakfast and left Tupelo at 10:00 AM. We drove by Elvis Presley's birthplace on our way out of town.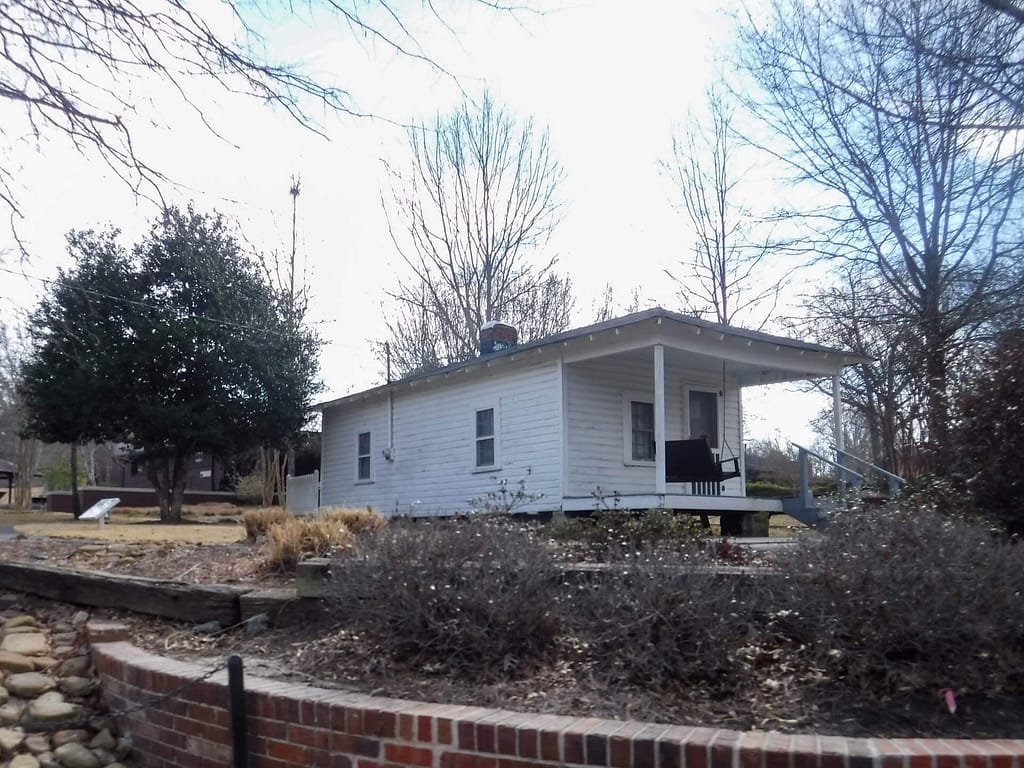 It was mostly short historic stops on the Natchez Trace Parkway today, like Bynum Mounds. We took a walk along the old trace at one. 
There was also a nice nature hike at Cole Creek through tupelo/cypress swamp. Which was good, since the main one is closed.
In fact the entire Parkway was closed near Jackson due to storm damage and we had to detour around. We rejoined the Parkway at a big reservoir near Jackson. We saw a deer, running across the road, of course. A heron. A turkey. The scenery today looks more like we pictured Mississippi: more flat and wet. Nice weather. 70s and sunny.
Day 2: Vicksburg Day Trip
Breakfast today from the hotel was a bagel, cream cheese and muffin. Also juice and coffee. I didn't feel that great today. Work stress. On vacation, no less! We lolled around until about 2 PM, then drove to Vicksburg National Military Park.
We ordered Domino's for dinner. Keeping it simple.
This section contains affiliate links. If you click on a link we may receive a commission at no cost to you. 
Loads of storage space, separate desk and dining, kitchenette, a comfy sofa. Close to the Natchez Trace Parkway and freeway. Not so hot for restaurants though there are options on the other side of the freeway.
Zea Rotisserie & Bar
The menu and the outdoor dining drew us in for dinner. Ribs were great. Pork a little boring. Great sides. Delicious brownie desserts. And craft beer. Great service too.