A drop-dead gorgeous and ornate example of baroque architecture. A jewel box of a church.
You would not guess from the outside what you are about to experience on the inside. This church had the best audio guide technology we've seen on this trip. Or ever really. They give you a device like a cell phone with a map on the phone so you can touch the number when you reach that spot and then when you lift the device to your ear the audio plays. If you pull it away it stops. If you put it back up it starts again but it would back up a few seconds from where you'd stopped. Genius!
The only negative was that if you let it drop while you took photos for example the audio would stop. You always had to have one hand involved while you were listening. But other than that, it's perfect. The church itself would be worth a quick stop even without the audio guide just to see the interior.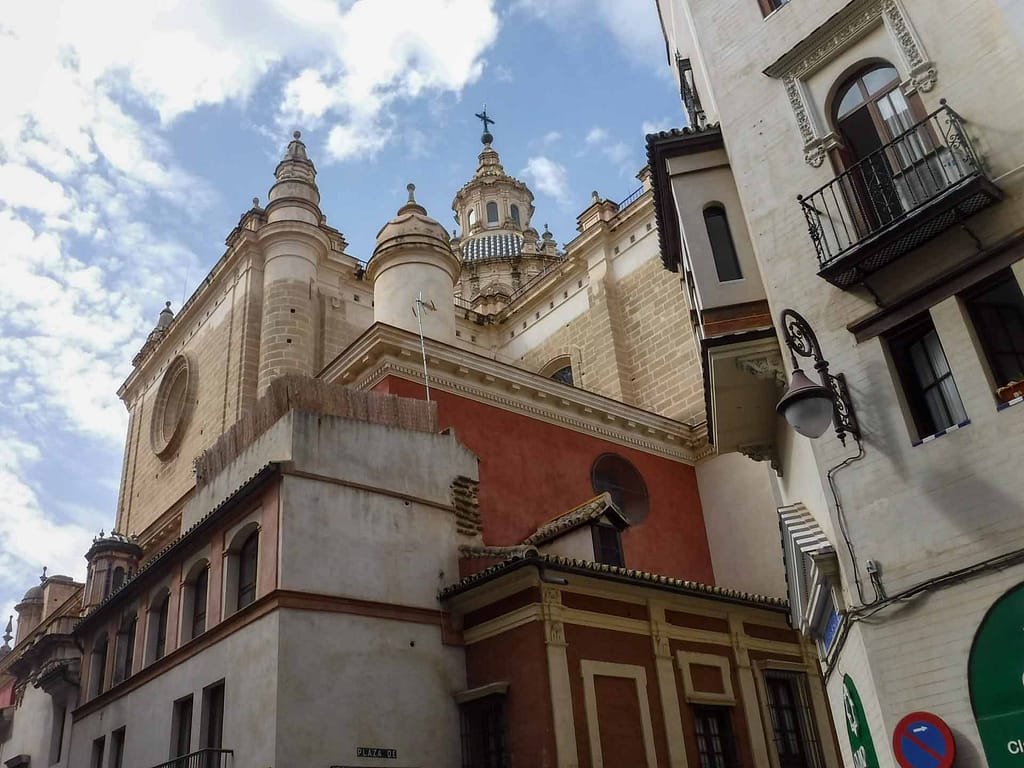 It would have been free had we known that the ticket for the Seville cathedral was also good for that church. But we didn't know that. And didn't have the tickets with us. The staff there were very kind. He's the one who told us it was free if we already paid for the cathedral.
Okay now I'll shut up and let you look at the photos of the church.