We were in Page for Antelope Canyon but Horseshoe Bend and Lake Powell were nice diversions also.
We had some extra time after our Antelop Canyon tour so we drove out to Horseshoe Bend. Lots of crowds here and very hot (88°) with no shade. But the hike to the view was worth the sweat.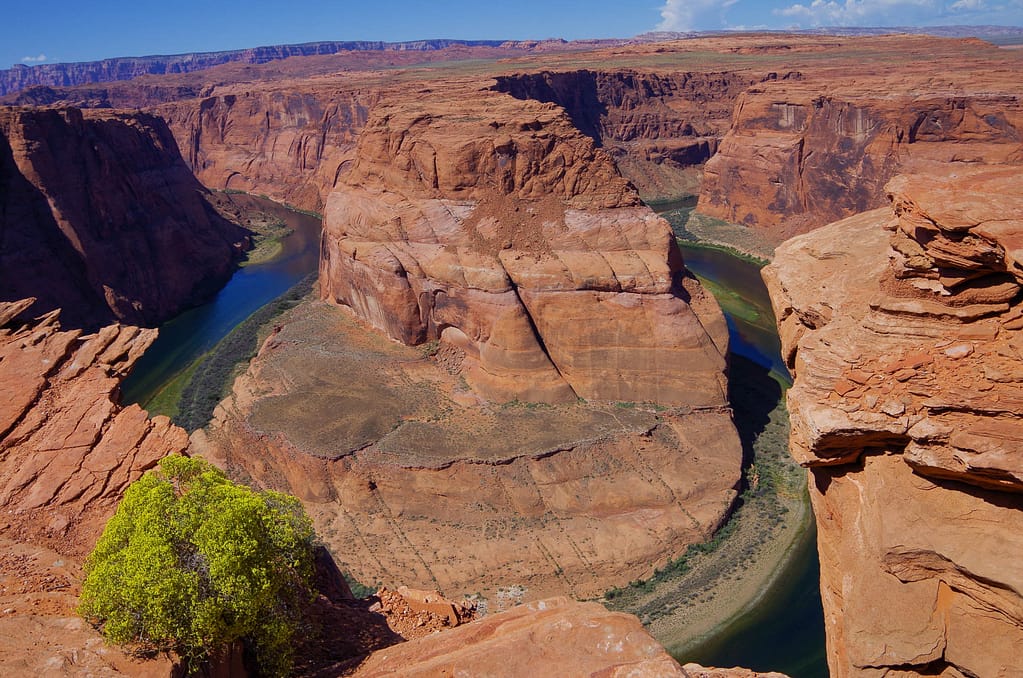 We could see boat and rafts far below on the river.
And then we went over to Lake Powell, because how often do you get to experience a lake and a beach in the desert?
The beach at Wahweap was kind of hard to find and it was a nice beach. We got to cool off our feet.
And we got to see what dogs like to do at the beach.