We heard wonderful things about the horseback riding excursion the first time we were here. We decided if we were ever going to try it — Steve's ridden horses before, I haven't — that this is where we would do it. 
We went riding with a nice Canadian family also staying at our hotel. We had already planned to go when they decided to, so we were actually asked if it was okay if they came along.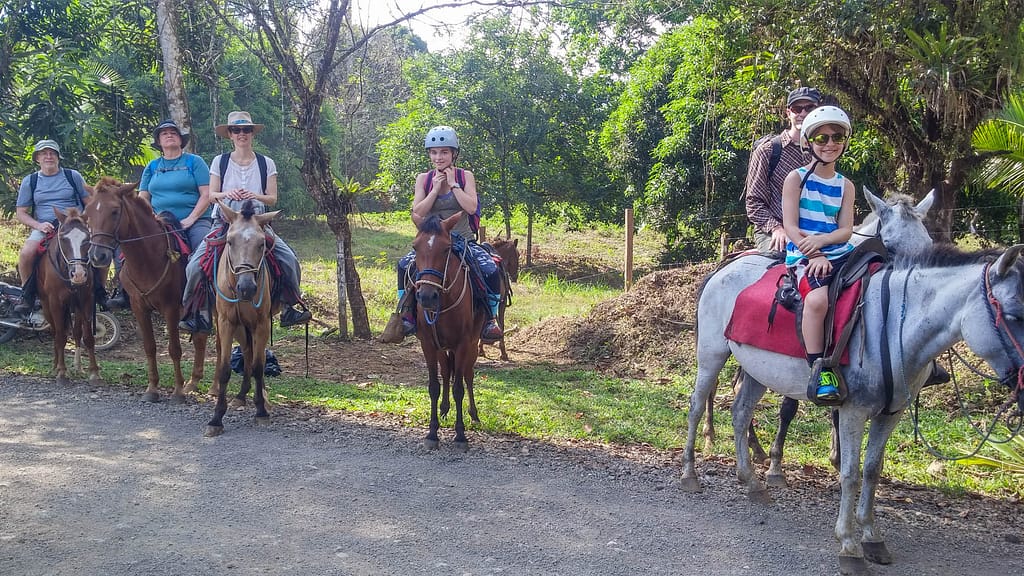 They were friendly, fit, and really prepared. They had an ultraviolet light for sterilizing water, snacks, changes of clothes, sarongs to change behind … They wouldn't let the kids drink lemonade at lunch. And he was a marine biologist who didn't eat fish. 
The horses were very gentle, though Camelo (Steve's horse) wanted to offroad all the time and mine (Faraun, or Pharoah) wanted to eat all the time. And they didn't like each other, though Steve's horse wanted to follow mine. We never went faster than a walk. Basically we sat on horses while they walked for 45 minutes to the farm.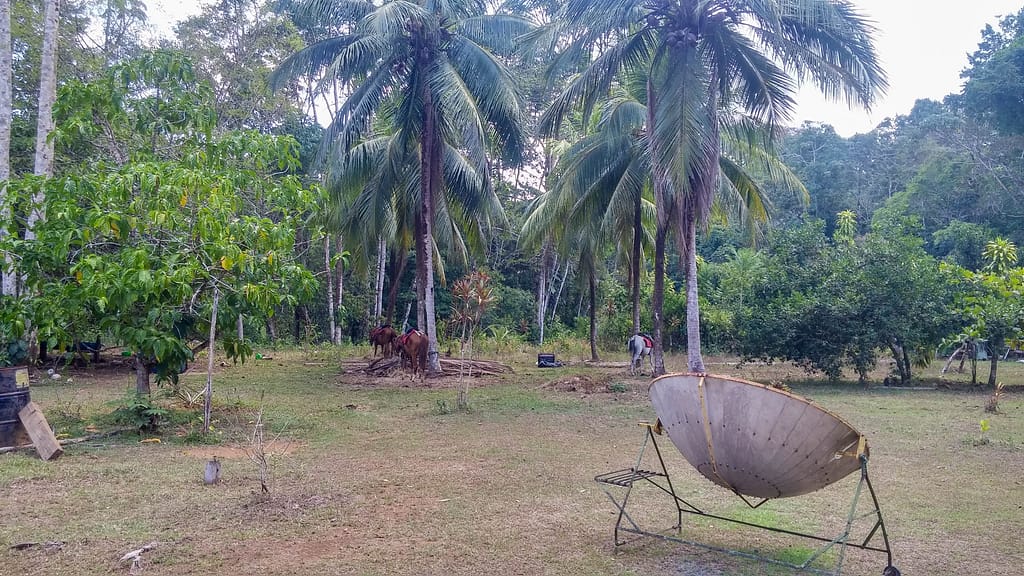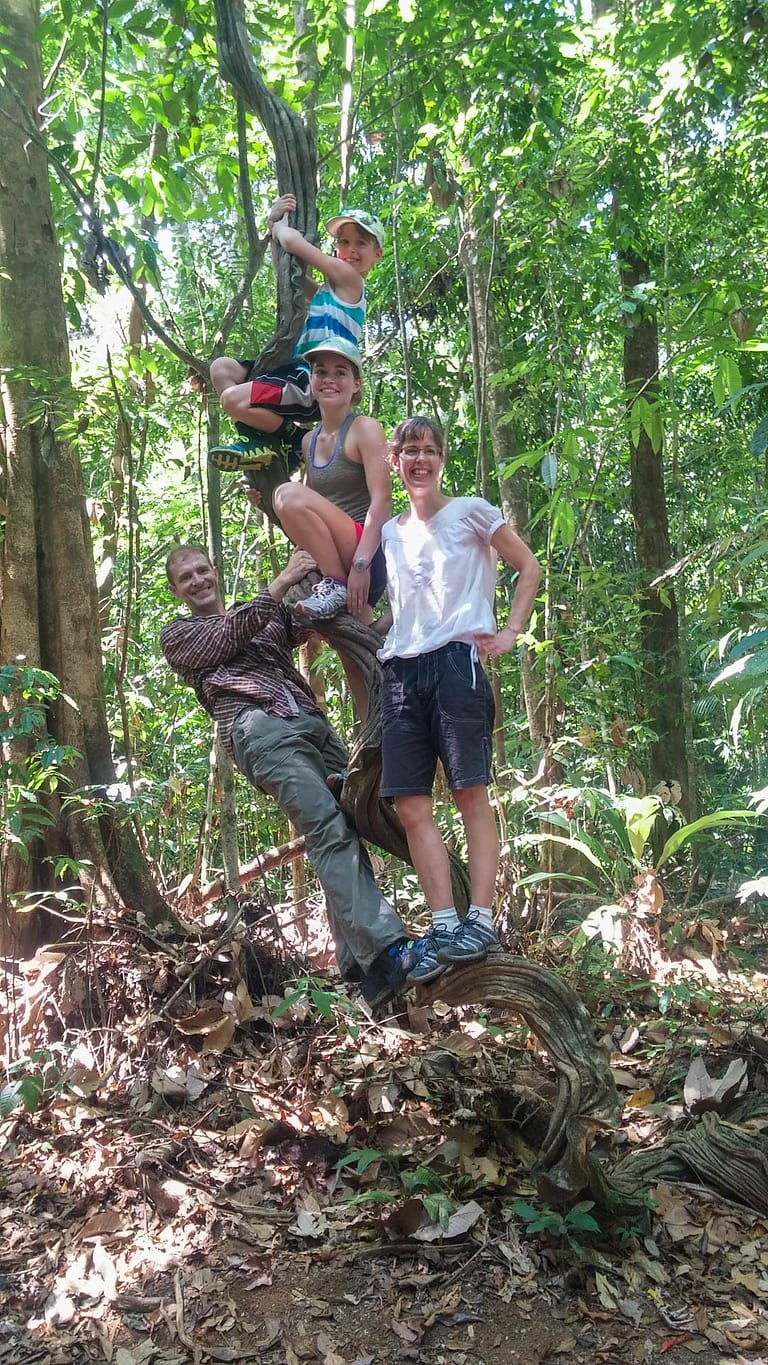 We left the horses at the farm and hiked through the forest. It was a fairly easy walk other than a steep hill down to the river. With a certain amount of horsing around and some impressive trees.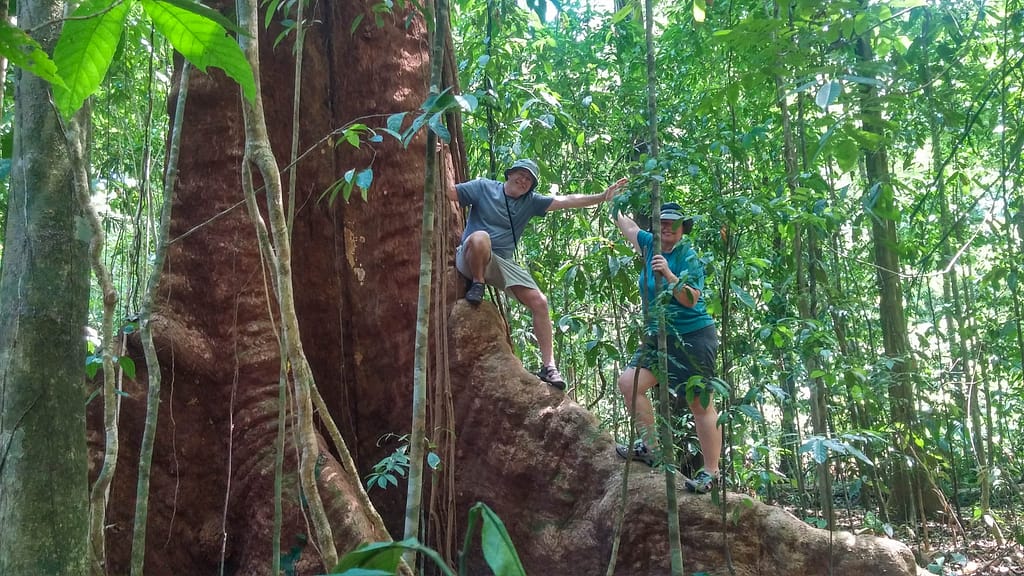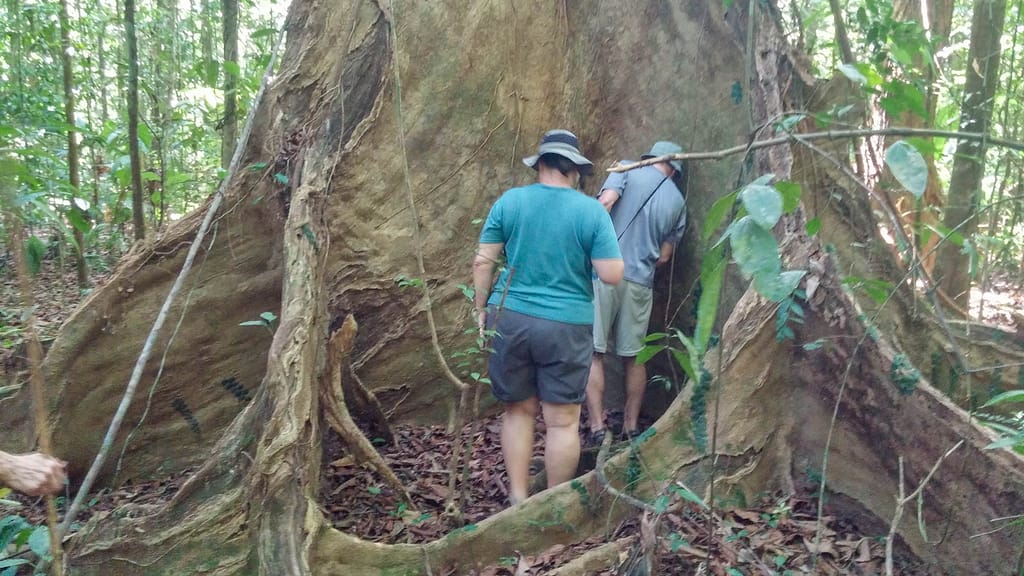 At the river there was a nice little waterfall that you can swim in. So we did! The guide called it a jacuzzi.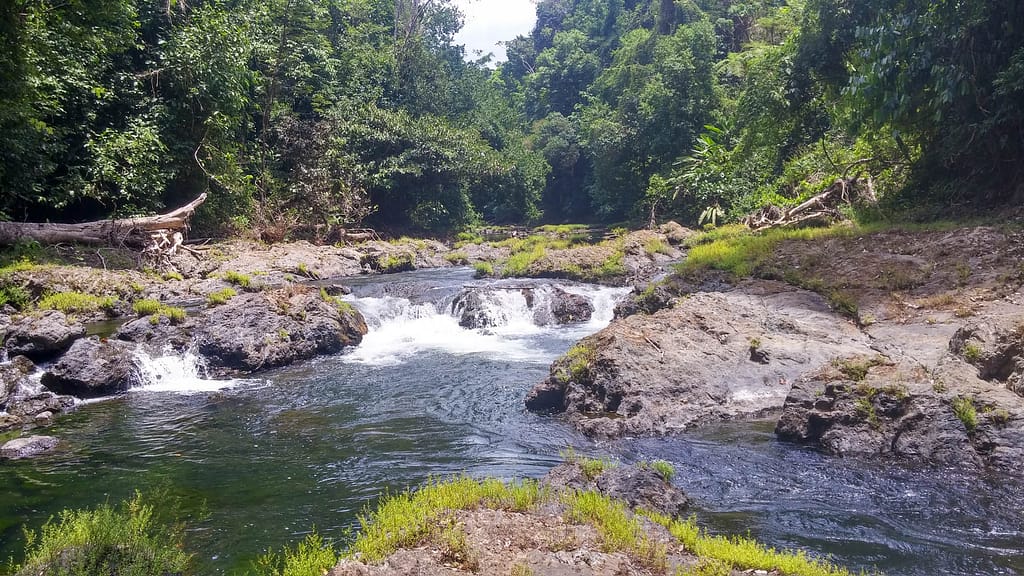 After that refreshing swim, we walked back to the farm for lunch. Chicken, pasta, rice, beans, beet and potato salad, with coffee afterwards. They had solar power at the open-air house.
Then another ride back to the hotel by horse. We went part of the way with another couple who took horses to the main road and got a truck taxi from there. Steve's horse got to run at the end with our host.
Oldemar is quite the character. He doesn't speak English but we had no problems communicating.