You can drive or take the bus to Klima. We opted to hike down from Plaka and back up through Trypiti and Triavasolas.
It was pretty steep going down but we didn't have any issues other than sore knees.
The path was mostly rocky with a couple of gravel spots and a pretty steady downhill.
The trail passes Milos' Profitis Ilias chapel. I had to look up why there are so many of these in Greece.
There were nice views on the way down and an opportunity to do a couple of side trips. A lot of people do the Christian catacombs down near Klima; we opted not to.
Klima is pretty cute and is famous for colorful fisherman's houses right on the water.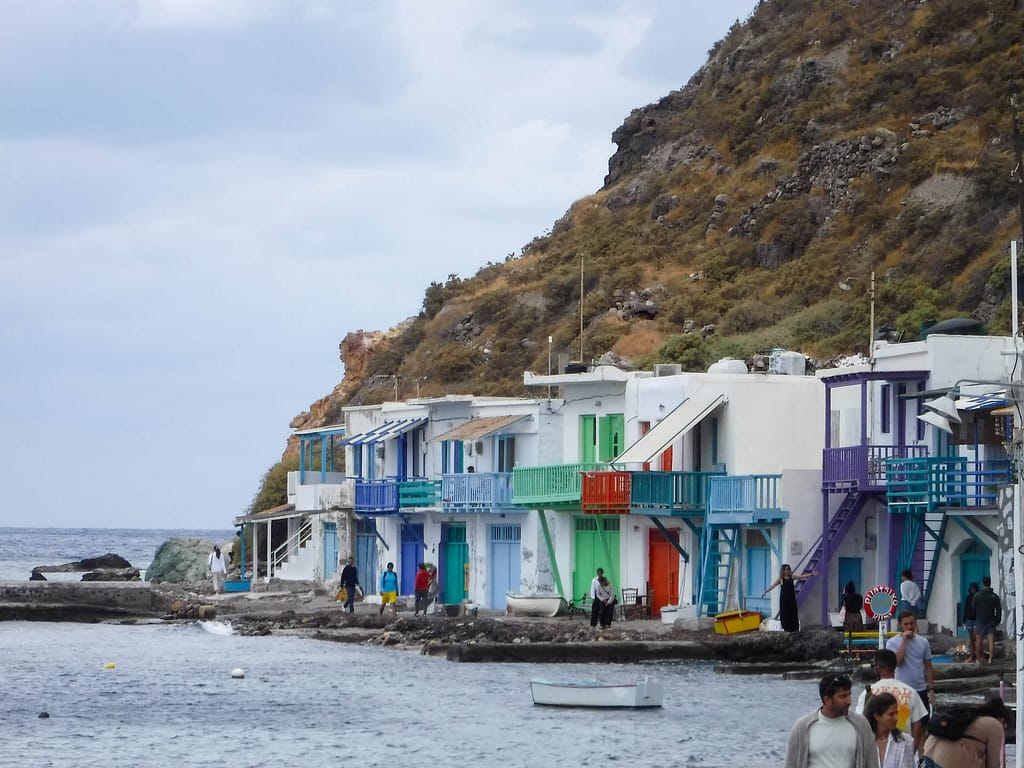 There was one taverna that took up pretty much the whole beach. We ended up having lunch there. True waterfront dining.
We came back up by a different route in hopes that it would be less steep and I think it was. We had to backtrack a little up to the Roman theater for a better look.
We then took a track heading over to Trypiti so we had a little closer look at the big church there and the windmills and then took the main road back up to Plaka and then back to our place.
We got a good look at some of the gray and black Greek crows today. Walking in town can be a little tricky because the streets are very narrow and there are no sidewalks so sometimes pedestrians and vehicles need to rearrange themselves so everybody can get to where they need to go. We saw this guy walking his motorcycle down the street. We wonder if he also has to walk it UP the street!