Even if, like us, you don't make it all the way to ancient Thera, it's still a hike with beautiful views.
We didn't get all the way to Thera from Perissa. We think we got just short of where the trail branched off to go to the church before we turned back. We were both doing okay physically as far as energy, cardio, and muscles but Steve was feeling disequilibrium and we ran into another couple who said it got worse as you went further because there was no wall on the cliffside. So we decided to call it a day.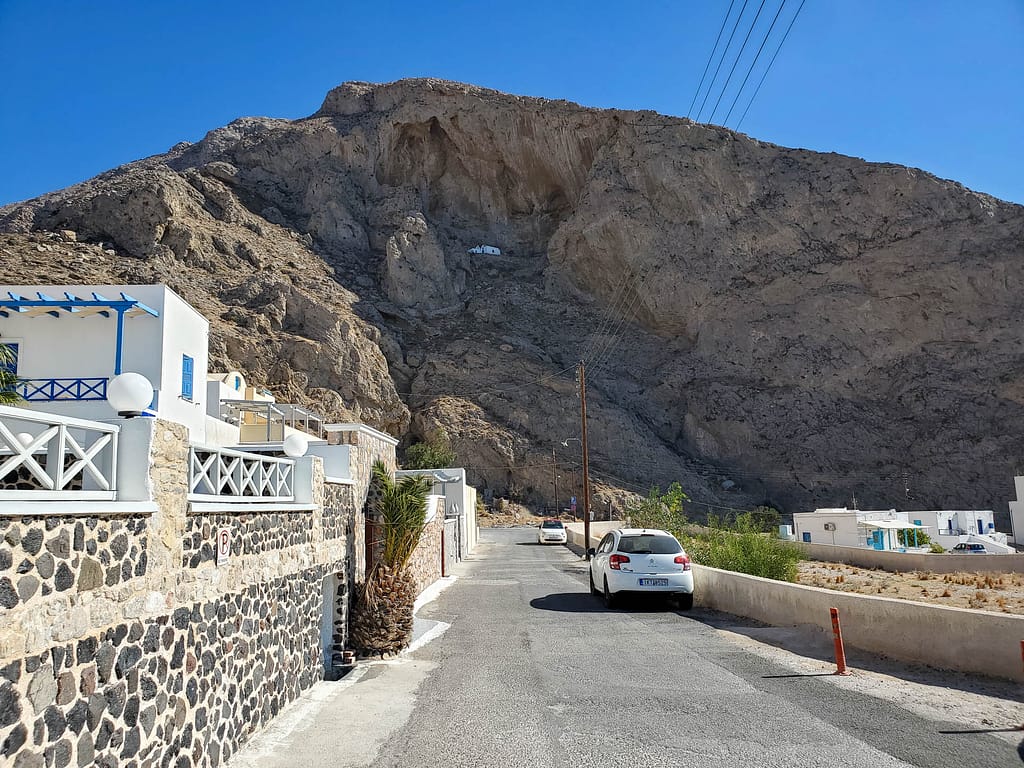 We did get up high enough to get a nice view over Perissa.
And there were nice mountain views. 
And changing views of the chapel built into the cliff. In 1989. We were surprised it was that new.