It was hot, tiring, and sometimes hard to find the trail. But gorgeous views all along the way.
There are beautiful views of the caldera all along the way. That's Oia, our destination, in the photo on the left below.
At the beginning of the trail you could look over the cliff edge to the villages, hotels, and homes built into the side of the caldera. It's sometimes hard to find the trail as it goes through villages. We found helpful people to keep us on track.
It's not often that people decorate their roof, and that you can look down on a roof.
There are also glimpses of the flatter side of the island opposite the caldera.
Besides island views there were colorful rocks and donkeys right in Oia.
It was a quick decision to take the hike and we were unprepared. We took no food and little water, expecting more places along the way to get those things. We were hot, tired, and cranky by the time we got to Oia. We found water, cold diet Coke, and a place to sit. We didn't want to eat somewhere and miss the sunset and we were too tired to walk down to the rock.
So we watched it near a little church-like structure. Our hot, dusty selves felt out of place among all the clean and dressed up people.
The sunset was worth it.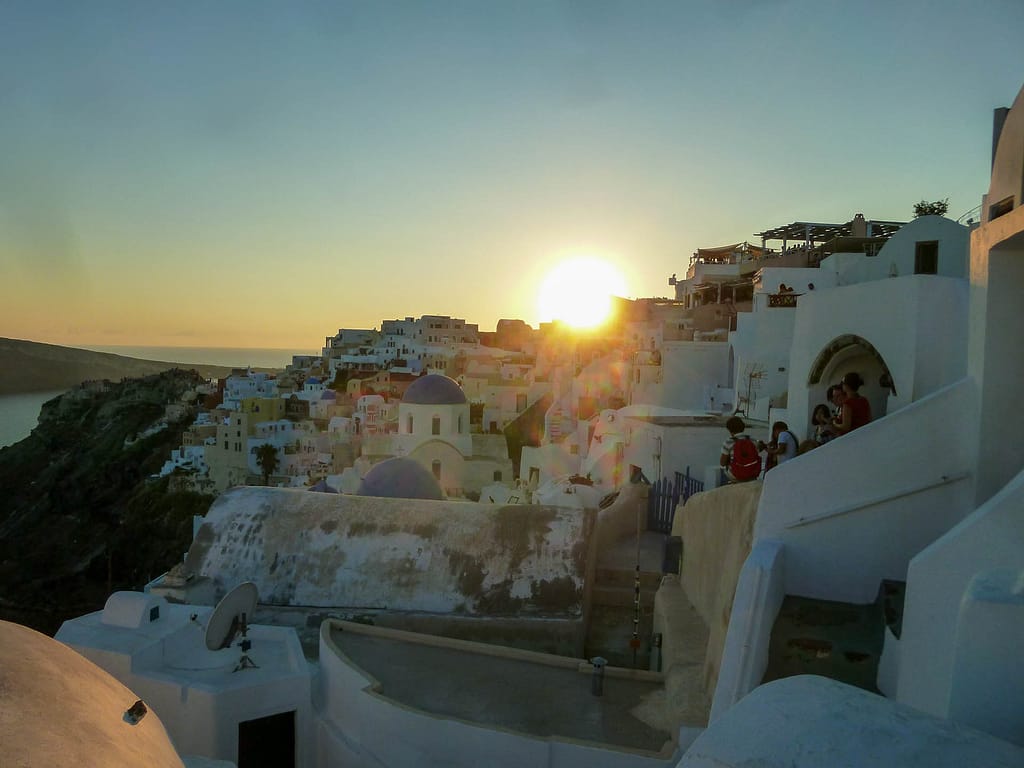 Next time we visit we might be in a boat.