Hidcote Manor Garden is inspirational and aspirational. And I don't expect us to ever achieve it.
Hidcote Manor Garden gave us lots of ideas and there was lots to see. Unlike the botanical gardens we go to, this one was more about garden and design, not so much identifying plants. We were younger than most people there! Because we rode bikes, we got free tea. Also 2-for-1 on entry. The hydrangea area was especially interesting. Plant prices onsite were similar to the USA, which surprised us.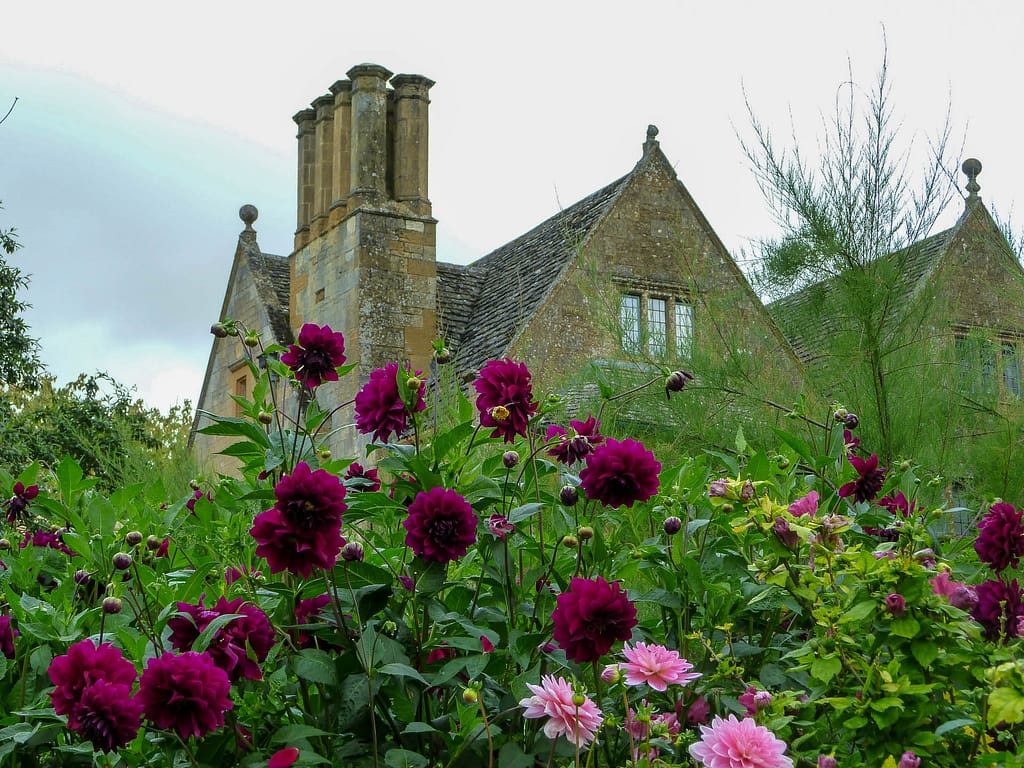 The garden is organized in a series of outdoor rooms. It has lots of sculpture and garden ornaments, tastefully used. 
There are many hedges and topiary, impeccably groomed. Note the before and after in the bottom right. 
Other pictures from the gardens, including the red border and an impressive cedar.