The tour isn't cheap and it's worth every penny if you can afford it. We went with
Blue Hawaiian
.
At last we were able to do our helicopter tour. It was fabulous and fabulously expensive. Do it if you can! Just riding in the helicopter is fun. The scenery is gorgeous of course.
The photos here were taken through the windows of the helicopter or captured from the souvenir video of our trip so you'll see lots of reflections and some low resolution. But hopefully, you can get the idea.
We flew clockwise around the island starting in Lihue. First up were some green mountains and lots of small waterfalls, then we head into Waimea Canyon.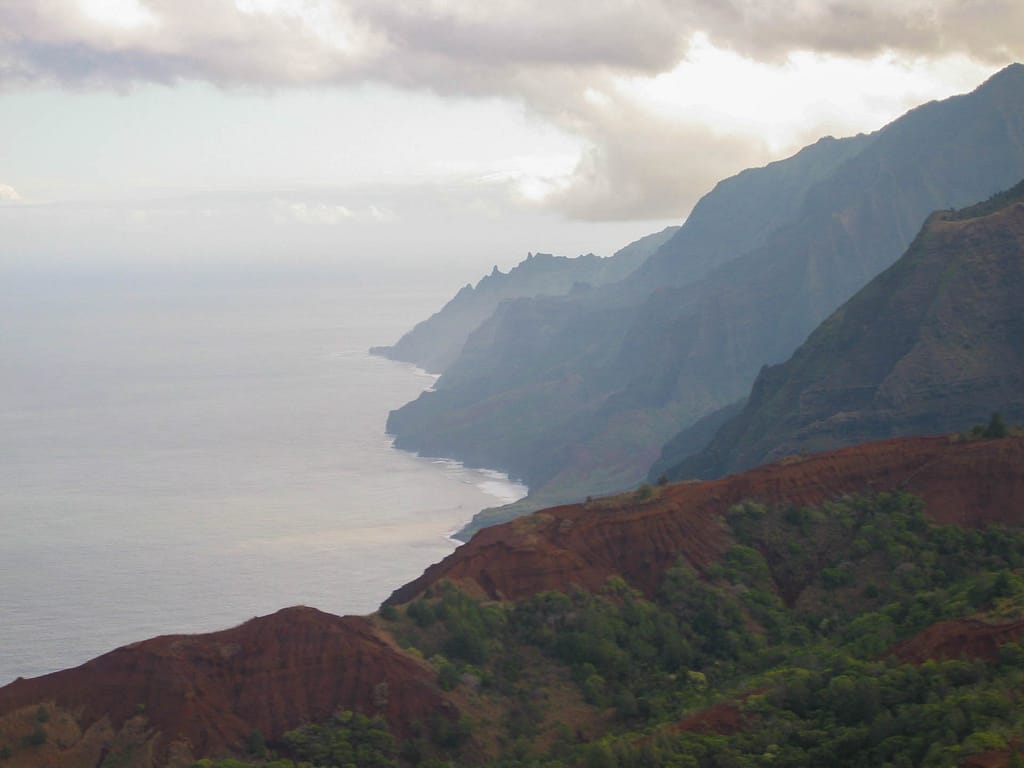 This one of the Na Pali valleys. These were captured from our video.
Notice how sharp the ridge is in the photo on the left. These two also came from the video.
Because of all the rainfall during our visit there were extra waterfalls. In fact, early in the trip one of the other passengers asked what the name of a waterfall was and our pilot said "Oh that's not a waterfall!"
Helicopters aren't always able to fly into the crater at Waialeale. We were. The inside was ringed with long, slender waterfalls. Here's what it looked like flying out of the crater.
Once outside the crater we flew across the interior of the island.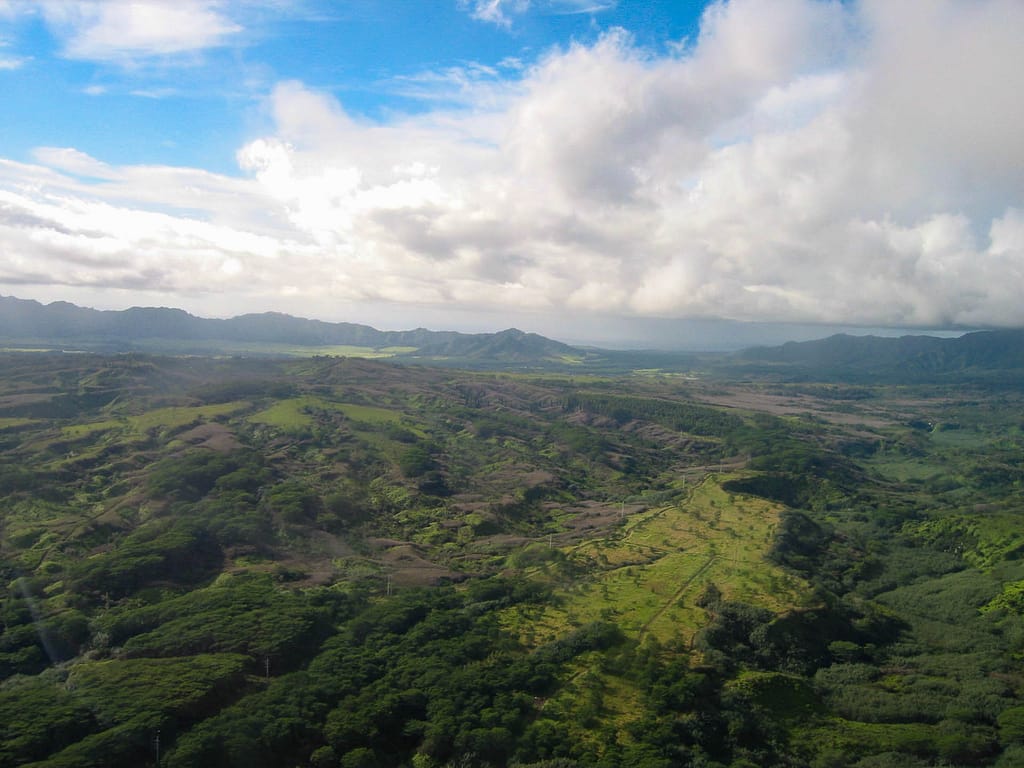 We could easily see runoff in the rivers along with flooding.
The last major landmark on our tour was Wailua Falls.