It was a great day out and we got so much more out of the tour than we would have hiking on our own, which is what we'd originally planned to do before this opportunity came up. 
While on Naxos we arranged a guided tour. It was just the two of us and our guide and he worked with us to put together an itinerary based on what we were interested in. We got to see a lot of the island and he shared local details, like the overgrown terraces that used to grow crops and small non-touristy villages.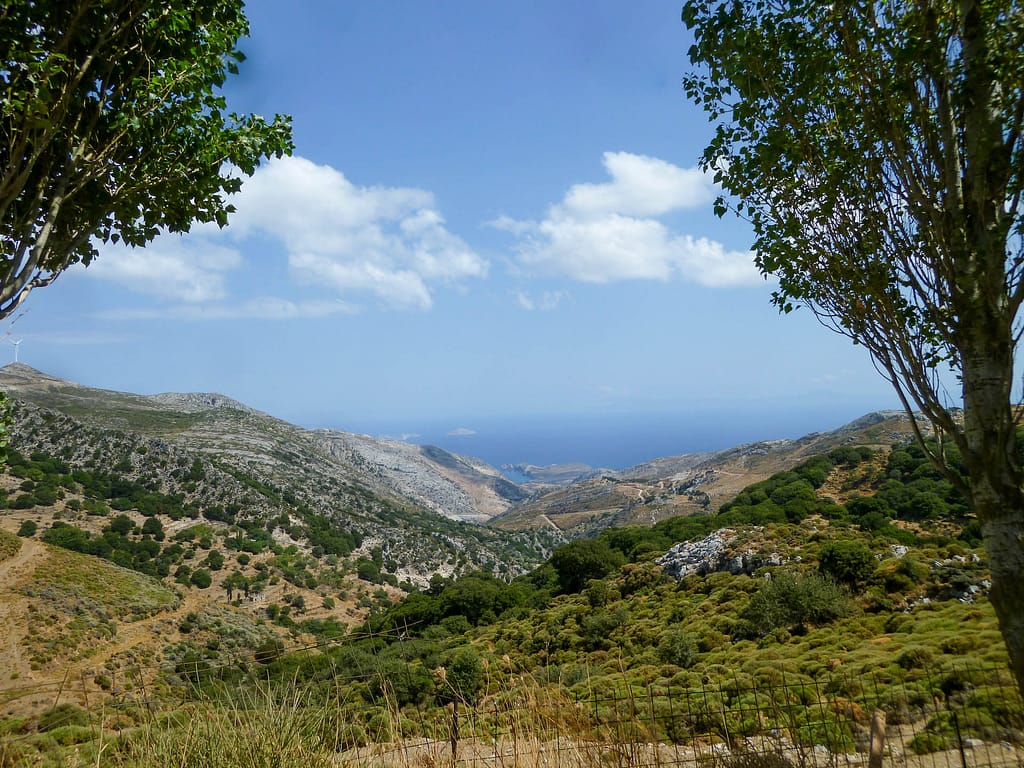 Some of the details we took in included an olive press, a farmer's outdoor kitchen near his fields, and an ancient olive tree. We also hiked to see kouros, ancient Greek free-standing statues. (Some of which are now reclining.) Plus both old and new windmills. He showed us a plant used for soap and oil wicks, told us how to make yogurt and cheese with goat's milk and fig milk, and picked and prepared a cactus paddle for us to try.
We saw a herd of goats on our travels. Many of them wear bells so you know they're coming.
We also saw a herd of tourists. That's Demetris, our guide in the red hat, giving them directions. The hat says Oulun Yliopisto. (That's Finnish for University of Oulu. I got a kick out of that since I used to live in Finland. He didn't know what it said; it was just a useful hat.) He also helped out fixing one of their quads. And that's the taverna in Koronos where we had lunch.