The Guadalupe River is probably exciting on a hot summer day. On a cooler winter day, it made for a decent walk.
Guadalupe River State Park is about an hour's drive from San Antonio. We went there to hike and to see bald cypress. 
We made a loop out of the Barred Owl, Painted Bunting, and Live Oak trails. Parking was a challenge. There were no spots at either Painted Bunting trailhead so we ended up parking near the restroom at the Cedar Sage Camping Area. (Of the Texas State Parks we visited we found this one confusing to navigate.)
It was our first time seeing horses on the trail, which was multi-use for horses, hikers, and bikers.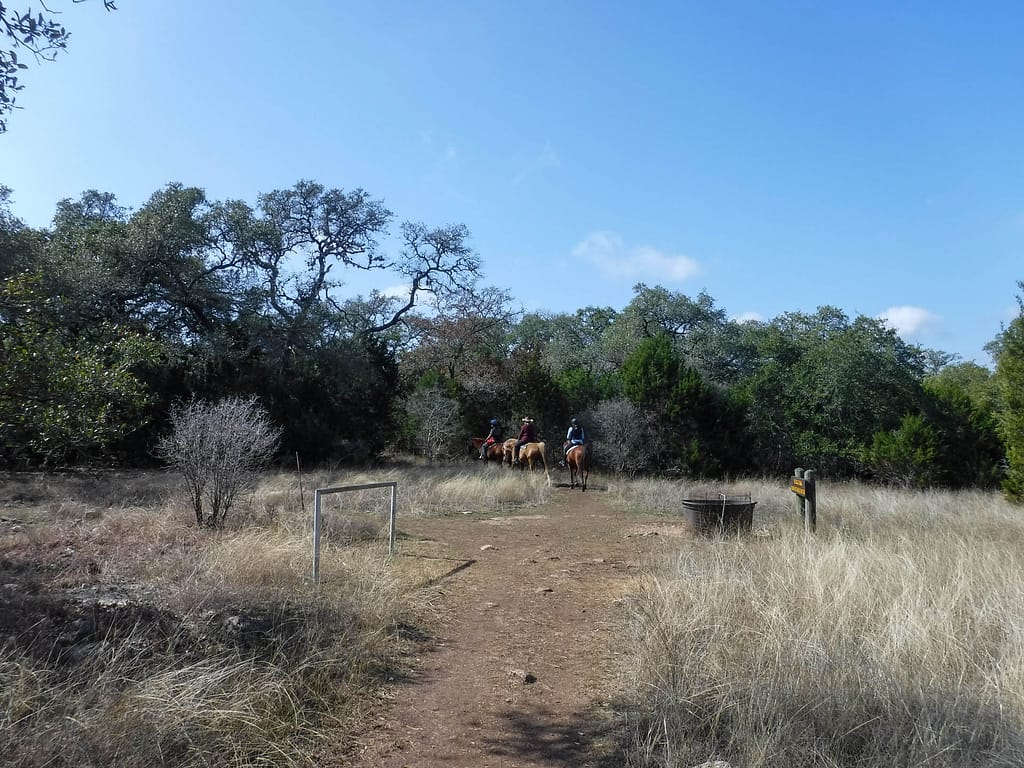 The trails were mostly flat, through grassland and scrub with some toe-stubber rocks near the campground. There were a couple of river bluff overlooks. It wasn't an exciting hike but it was a decent walk. A biker on the trail saw a ring-tailed cat, so there was wildlife about. 
After our loop hike we drove to the end of the road to walk the Bald Cypress trail, which was almost a service road next to the river. We checked out the cool tree roots and had lunch. There were several people fishing and dogs in the river.
We don't know what this plant is but the thorns were evil and there was a lot of it near the river in some areas!