Today we went to the top of Rendezvous Mountain at Jackson Hole and did the Hermitage Point hike.
We had breakfast in Jackson and then drove out to the Jackson Hole Ski Area where we took the tram to the top of Rendezvous Mountain and watched hang gliders.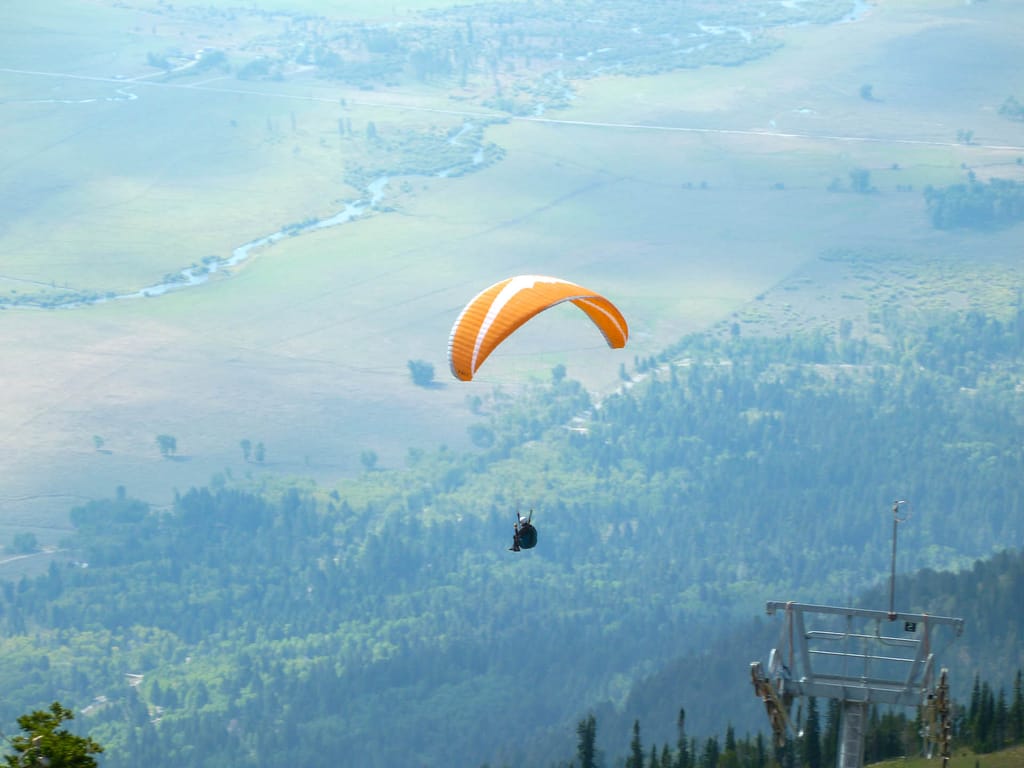 The tram was fun though nauseating. Steve showed a little girl on the tram the moose video we took yesterday. 
We did the Hermitage Point trail and were glad we only had time for a 3 mile hike. We were tired.
We ate at Trappers Grill at Signal Mountain Lodge, overlooking the lake. Beautiful view of mountains and lake from the grill.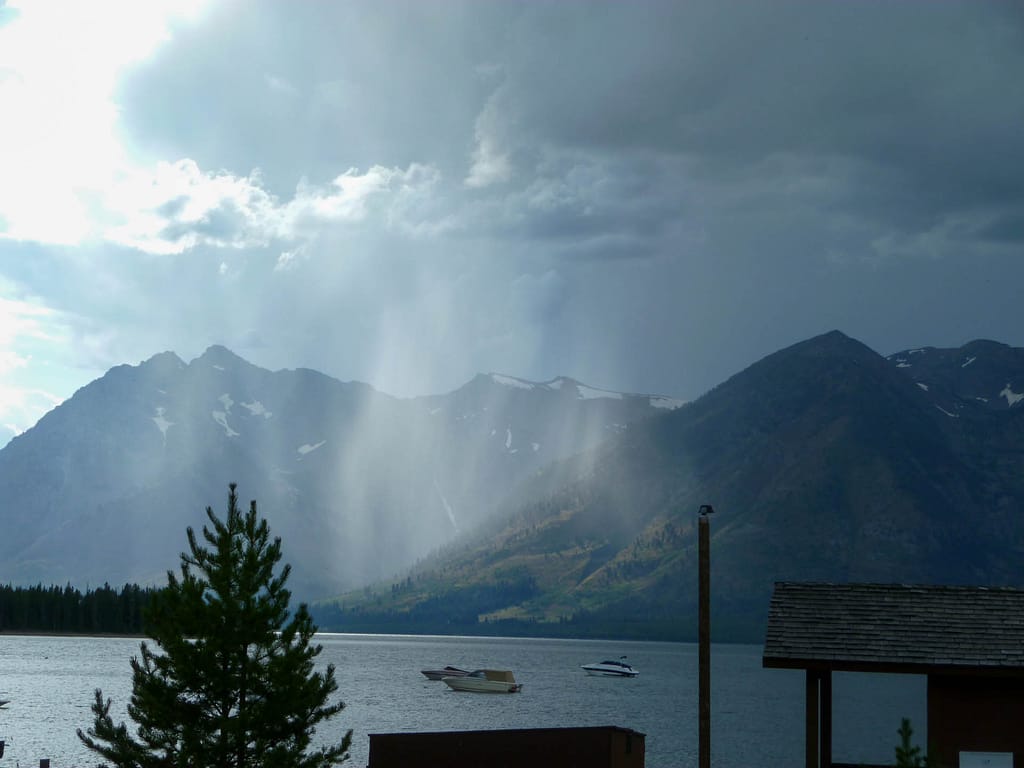 And we got a closer look at an elk.