Today we did our favorite hike ever, Cascade Canyon in Grand Teton National Park. It's near perfect.
The Cascade Canyon hike is near perfect. You can take a shuttle boat across Jenny Lake to get to the trailhead, which we highly recommend. All the difficult part is at the beginning of the trail. First you come to Hidden Falls.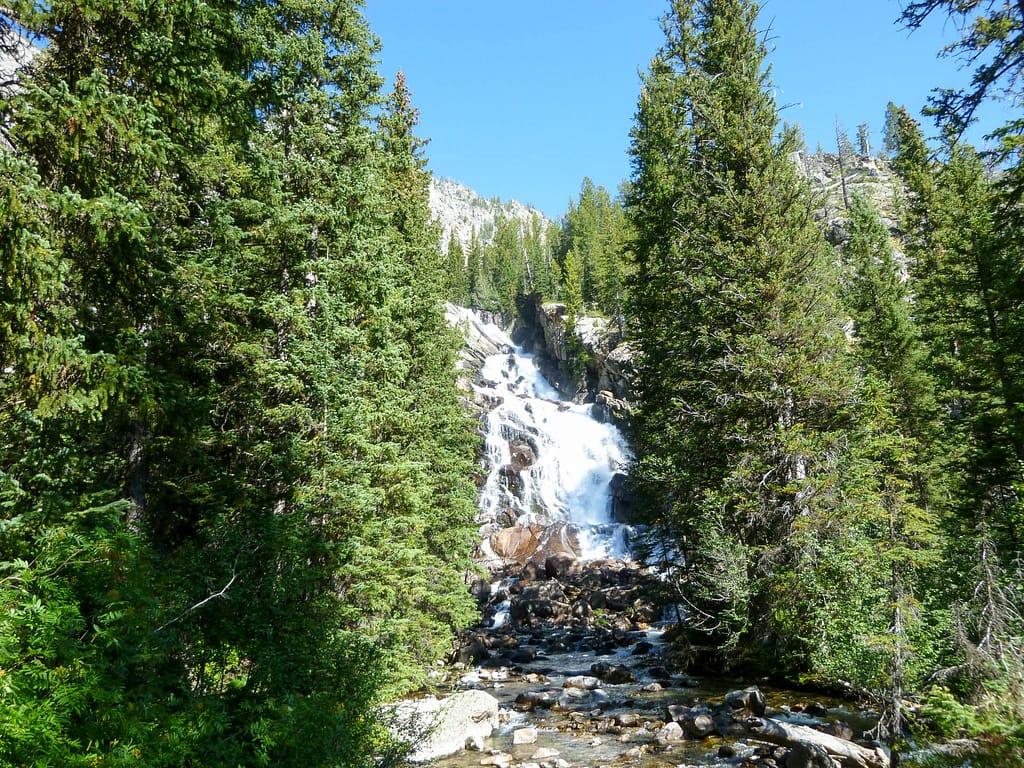 Next comes a stretch that's steep, rocky, and narrow. It's the most difficult part.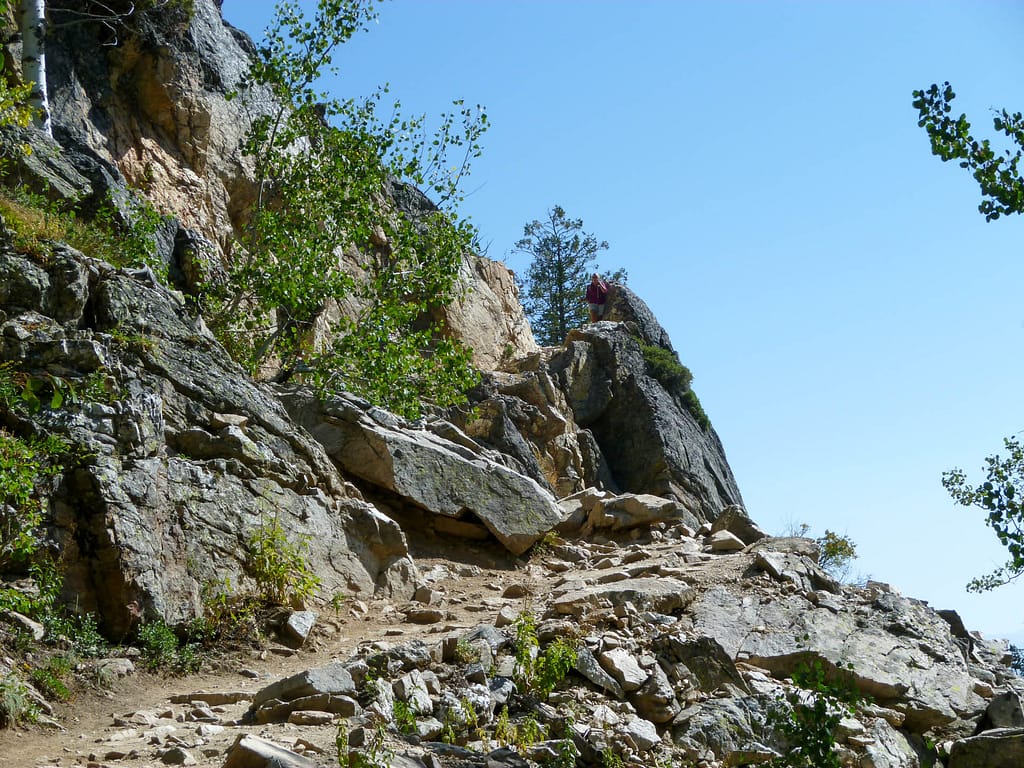 Beyond that is Inspiration Point, a wide, flat area with a great view across the lake.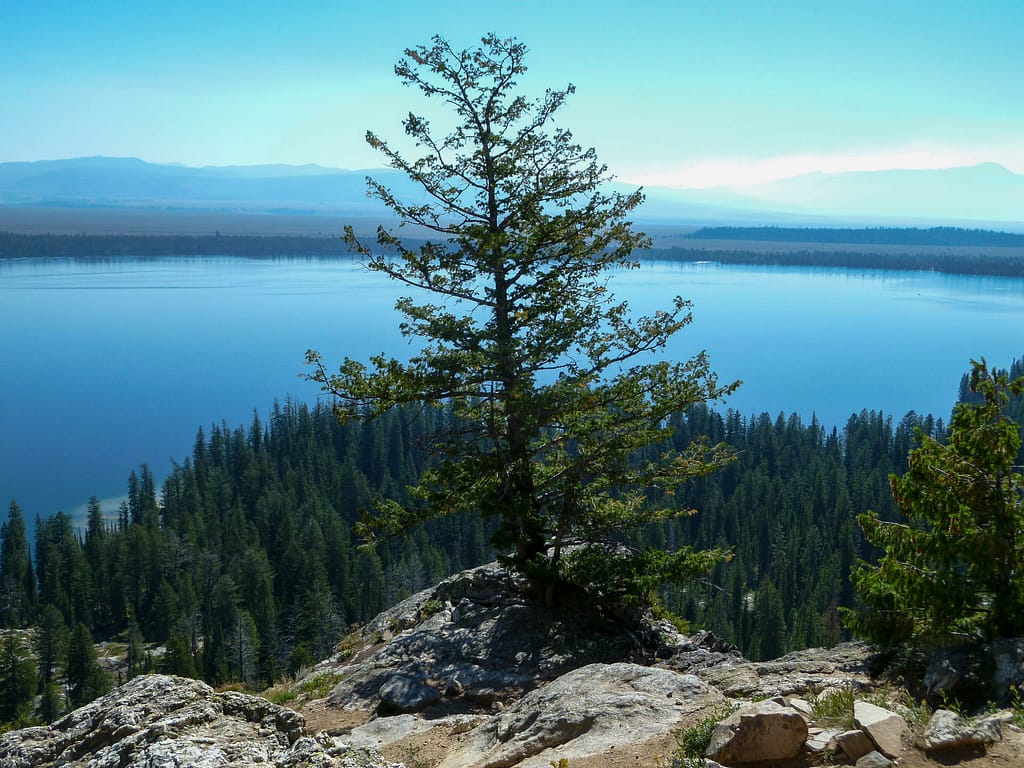 After that, it's mostly level going back into the canyon, so if you make it that far you're good. There's varied scenery along the trail, so it doesn't get boring: open, canyon, woods, and a stream nearby.
There were enough people to feel secure yet not crowded. We hiked back 2:45 and back out in 2:30, with stops to watch moose en route. We also saw  partridge-like birds, a western tanager, and a pika. And heard lots of pika! Here's one of the shuttle boats. It is a little odd when lots of people get off the boat and start hiking as a crowd but it thins out as people find their pace.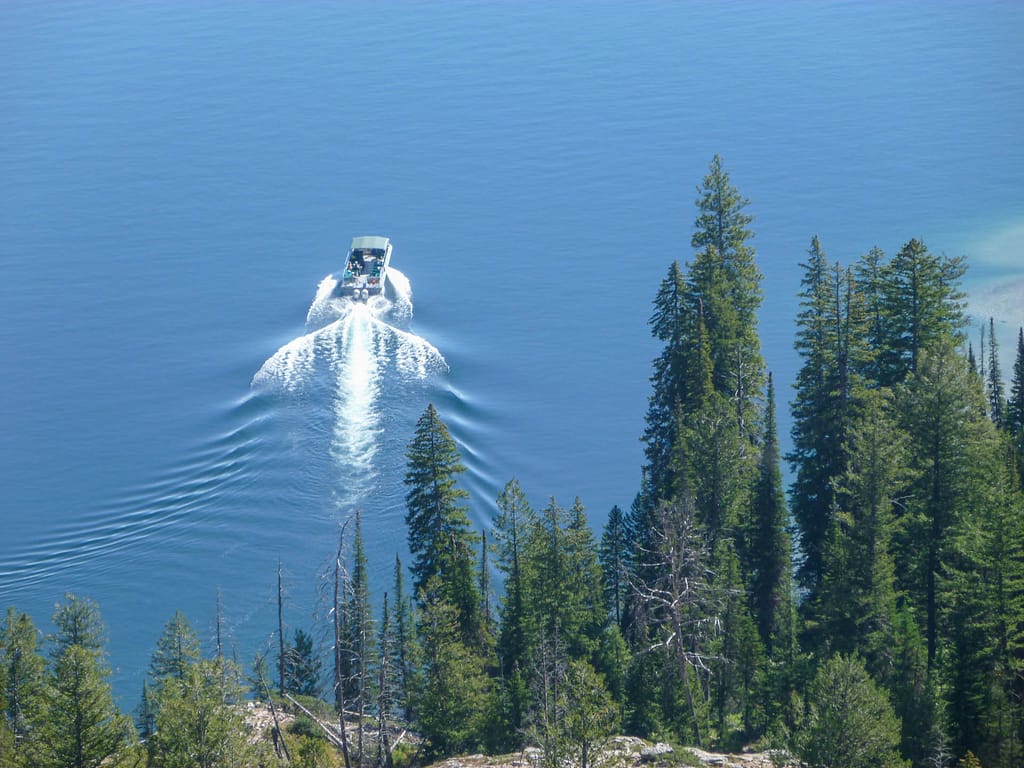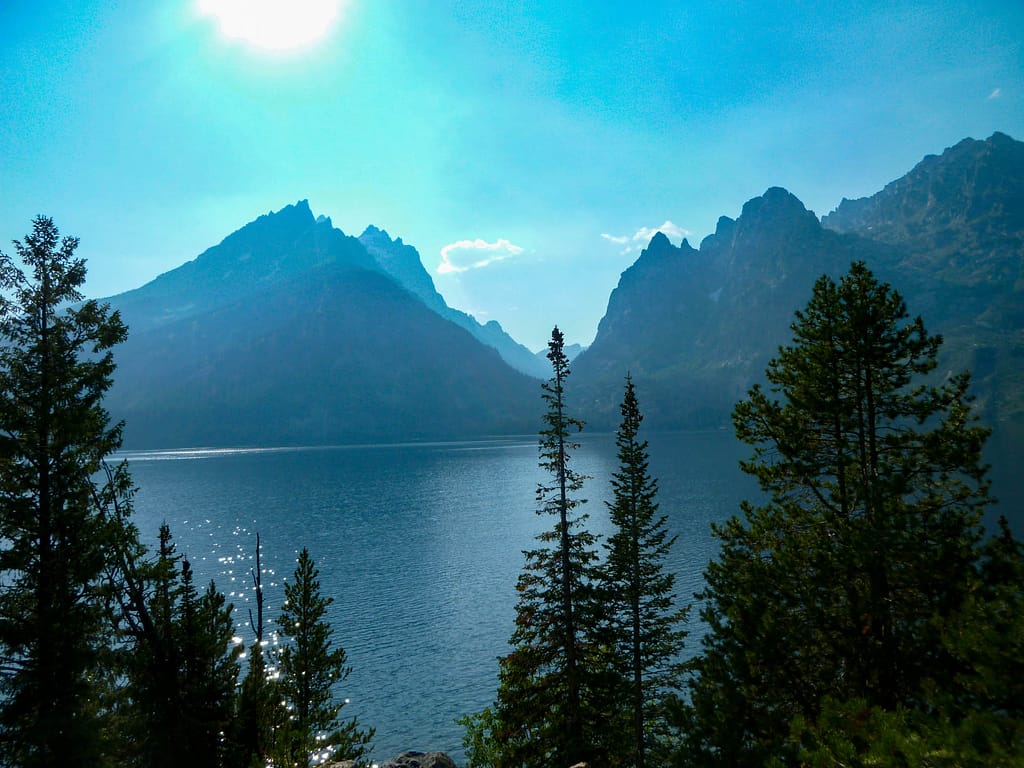 After our hike we stopped at some overlooks and drove to the top of Signal Mountain.
We stayed at the Togwotee Mountain Lodge. It's in the middle of nowhere and normally out of our price range (they had special going on). We enjoyed our stay. 
Our first night at Togwotee we had a bit of a problem at dinner. Waited forever to order; finally gave up. Next morning the front desk offered us a free meal to compensate. The second free meal was much better.
We had lunch at the Signal Mountain Lodge in the park: tasty bison burgers with elk chili on top. 
And we went to Jackson for breakfast a The Virginian, a good place for a traditional breakfast.