Glastonbury was on my bucket list, primarily because of its links to Arthurian legend. It was worth the effort to get there from Bath.
I knew I wanted to see the abbey for its historical appeal, but didn't expect it to be quite so … haunting. To walk around among the ruins and imagine it at its height, similar to Bath Abbey, which we'd just seen the previous day, was eye-opening. It helps put the effort that needs to go into maintaining some of these old structures into perspective, when you see what happens when they're not maintained. We complain about scaffolding and construction noise but it's amazing how much a substantial looking structure can decay when it's not maintained. 
In the top left photo below we're standing at what was once floor level. Despite the decay there's still detail remaining. 
The photos below are of King Arthur's tomb.
The abbot's kitchen is in pretty good shape. The pigs are realistic, but not real.
A museum holds artifacts from the abbey.
After visiting the abbey, we walked through town to climb Glastonbury tor.
It's a steep walk up the tor. Views of the tower change as you climb.
Here's the view from the top of the tor. This was once all water. The tor used to be an island.
Here's St Michael's tower ruin, on top of the tor.
We got to see some sheep herding as we left. One of the sheep got loose and he asked us all politely to leave the area.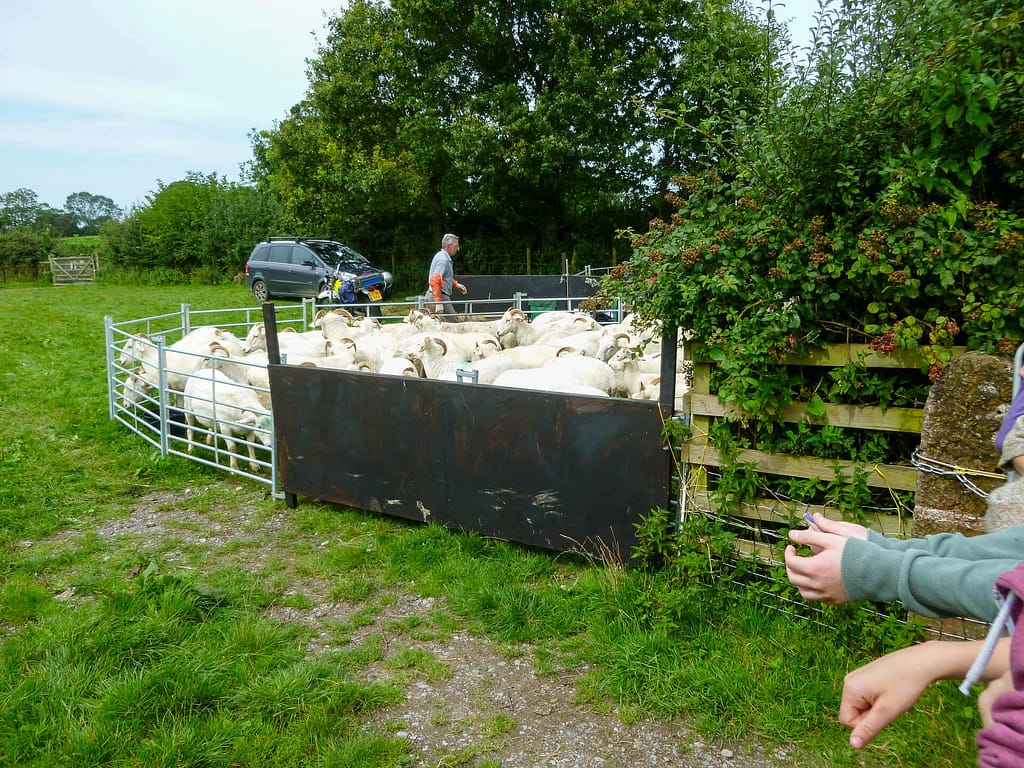 As you go back down the tor there are nice views over the town.
I like this photo so much it's STILL my Facebook cover photo.