It's a long drive from Glacier National Park to Michigan. Theodore Roosevelt National Park and the Lake Superior shore make nice stopovers.
Day 1: Columbia Falls, Montana to Williston, North Dakota
We saw a deer downtown as we turned onto the main road. And got a last look at bison. And at mountains, with better visibility and a passenger train for a change.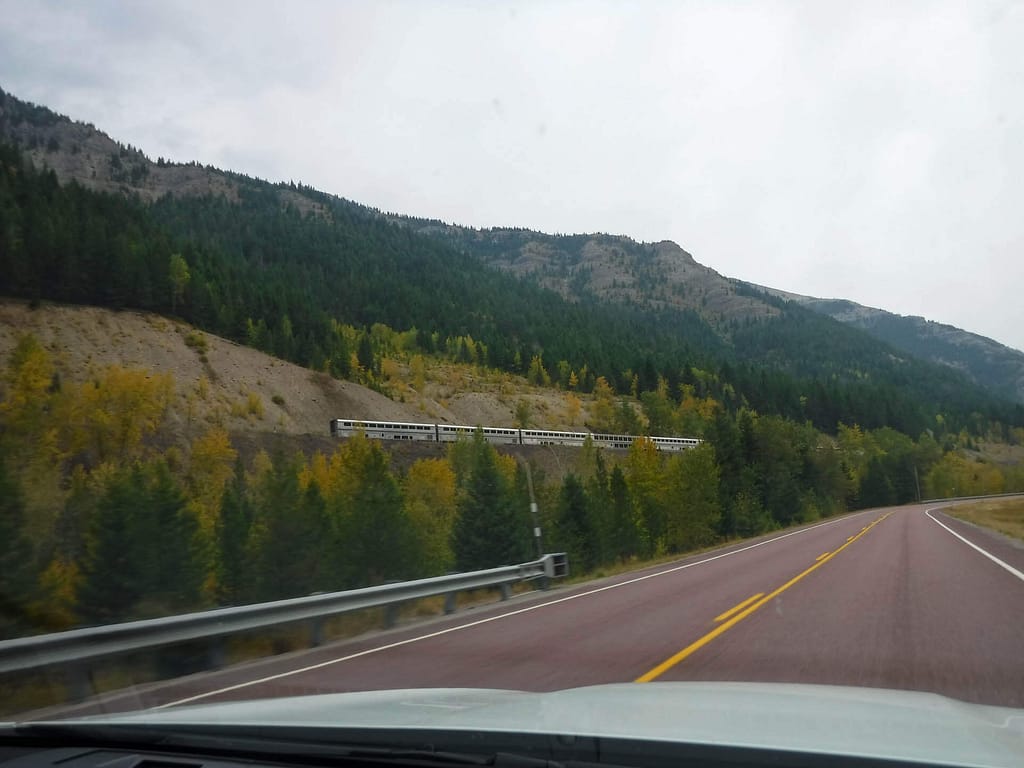 Then it was another long drive across Montana, on US-2 all the way. Lots of little half-dead looking towns. Some major road construction. Lots of empty  — or nearly empty — fields. 
Once we got to our hotel in Williston we didn't feel like getting back in the car or dealing with COVID wild west so we ordered Domino's.
Day 2: Theodore Roosevelt National Park North Unit
Not a crowd at breakfast so we felt reasonably safe. Today was our day to explore the North Unit of Theodore Roosevelt National Park. Then we hit downtown Williston for some Hawaiian food. Williston was kind of a surprise. It's kind of an oil-boom town, so more going on than we expected, even if it's mostly chains. 
This section contains affiliate links. If you click on a link we may receive a commission at no cost to you. 
The Microtel Inn and Suites in Williston is a typical lower-priced chain motel. Room was nice but small. Right next to Walmart, if you're into that.
We drove our own car. A lot of the roads we drove were two-lane highways. There wasn't much traffic and speed limits were generally 65-70 mph so traffic moved along. There are long distances between towns so don't let the gas tank get too empty. And long distances between rest areas too!