Only a small section of road near the Foothills entrance was open when we were there. There weren't massive trees or other major landmarks but it was pretty.
Other than this large rock you could walk under, we didn't see any major sights on the 6 mile stretch of road that was open.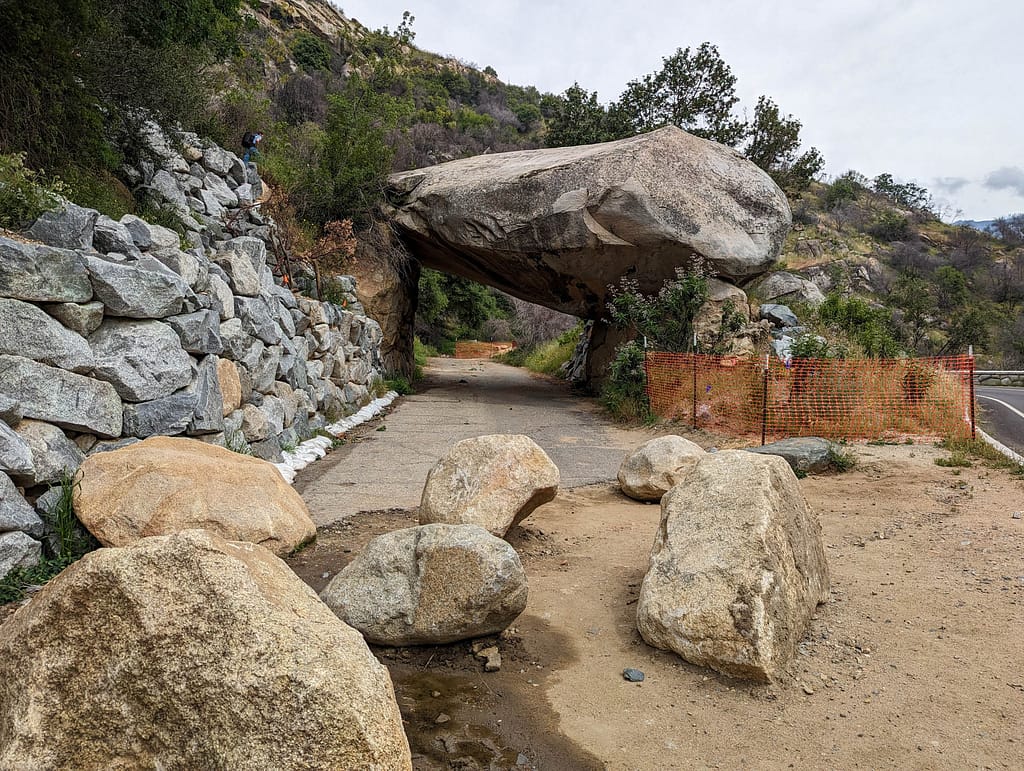 There were nice views into a river valley. The water was running high and fast due to snow melt. 
We saw more and different wildflowers, including lots of lupines. 
And we got some nice views back into the mountains that we couldn't get to due to the snow.