We were intrigued — and just a little freaked out — by the giant bats flying foxes near our hotel and sought them out on our last day.
We didn't have anything in particular planned for our last day in Melbourne, so we did some online research and found out where the flying foxes like to hang out — literally! So today, we went out to Yarra Bend Park to seek them out. There were thousands of them hanging around.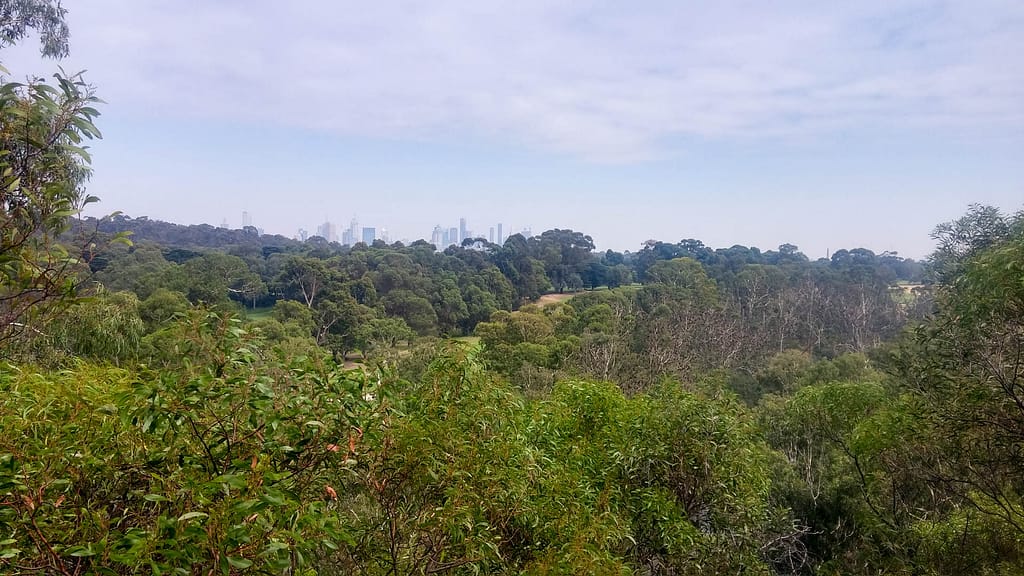 The flying foxes are in the trees on the left side of the photo. You can see by the Melbourne skyline in the distance that thy're not that far from the city.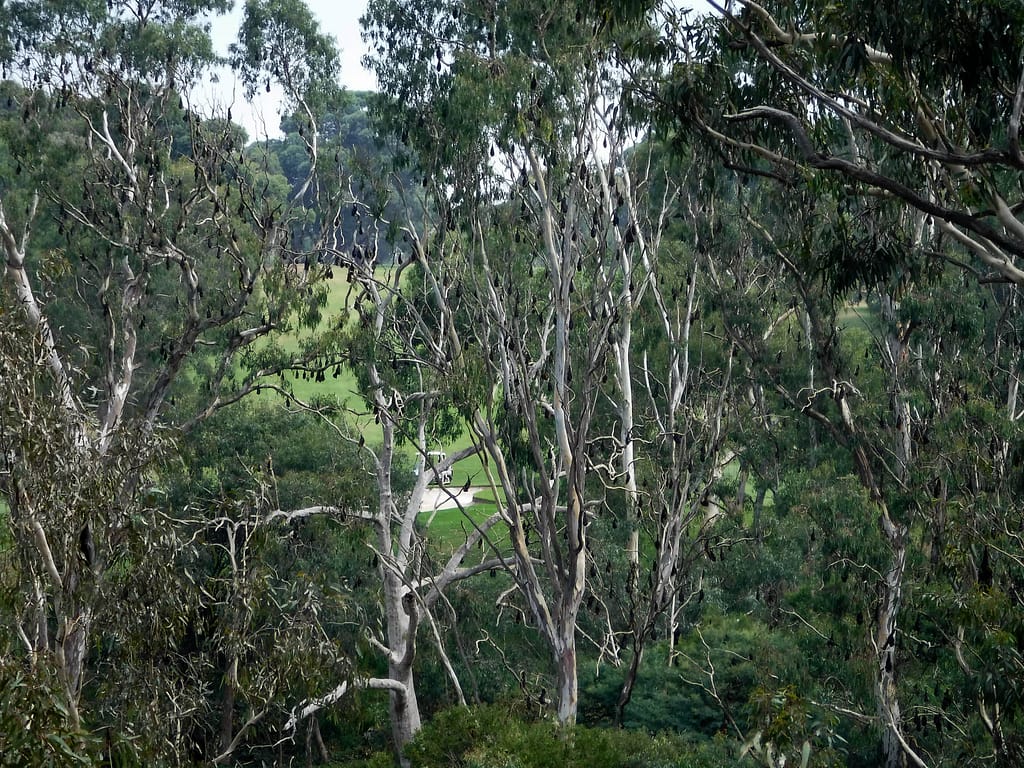 The number of bats varies with the seasons. In summer when were there there may be as many as 50,000 bats there.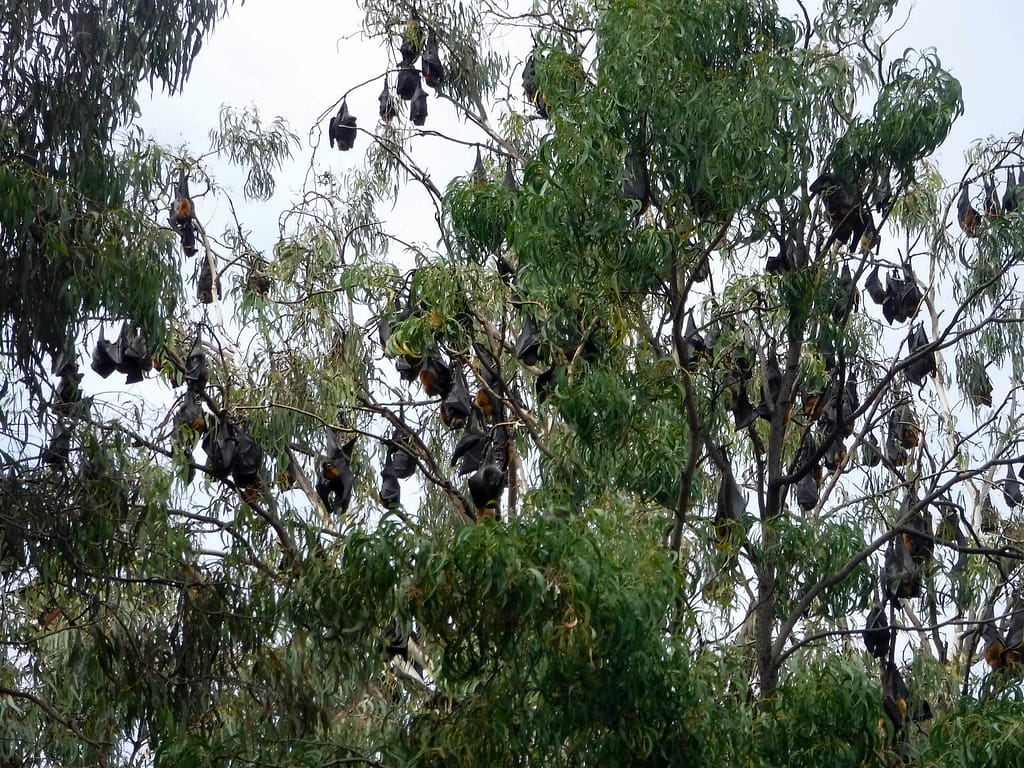 You can get close to the bats if you want.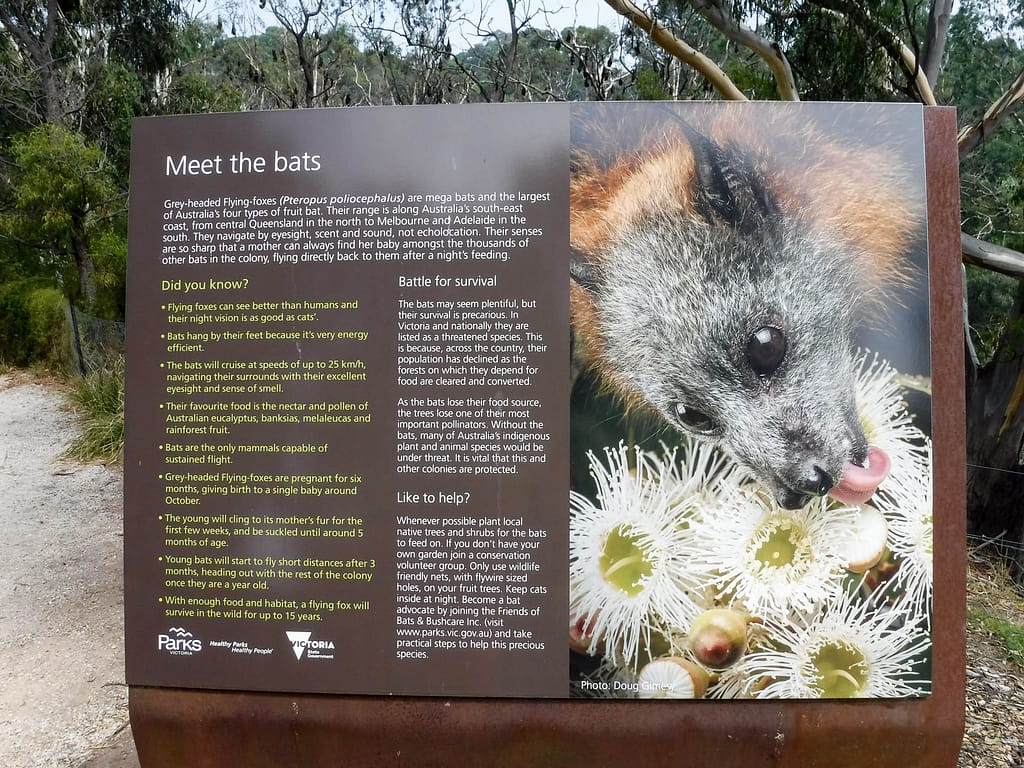 This is one of the informational signs about the bats in the park.
If you like wildlife, this is a nice day trip outside the city. We took a tram as far out as we could and walked from there. It was a pleasant walk through a residential neighborhood and through the park.