Grand Teton doesn't have the variety of Yellowstone but it does have gorgeous mountains and a perfect hike.
Day 1: Cascade Canyon Hike
On our first day in the Tetons we hiked Cascade Canyon, which remains our favorite hike ever. All the difficulty is at the beginning. After that you can relax and hike as far as you want.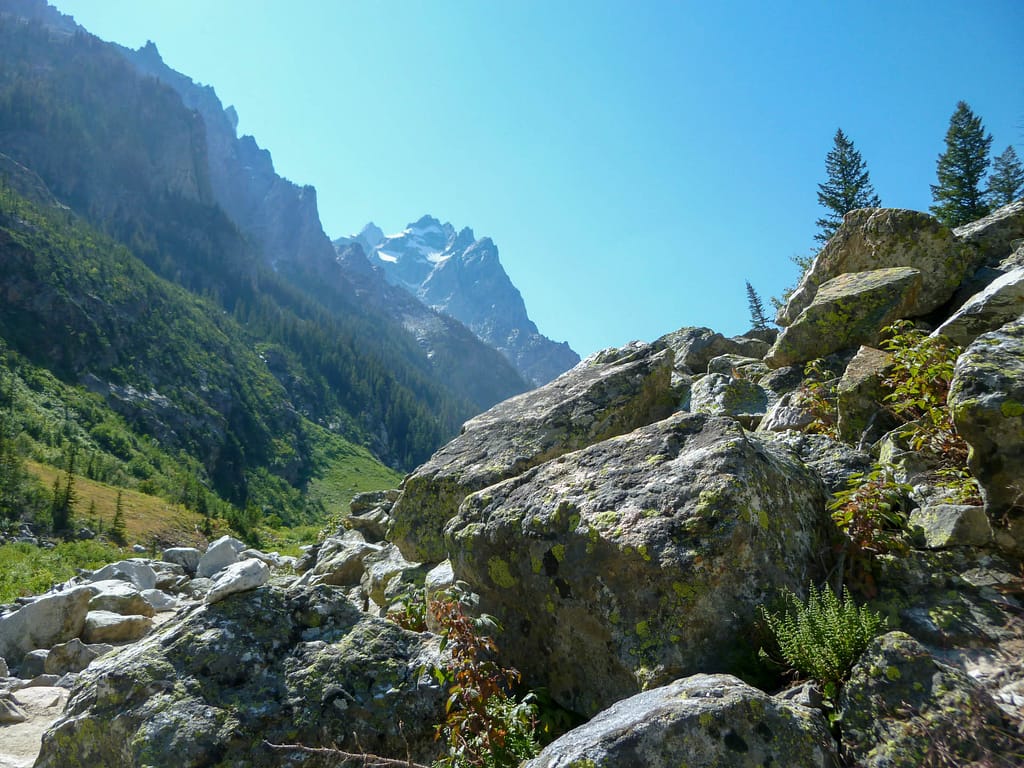 After our hike we stopped at some overlooks and drove to the top of Signal Mountain.
Day 2: Rendezvous Mountain and a Hike
We had breakfast in Jackson and then drove out to the Jackson Hole Ski Area where we took the tram to the top of Rendezvous Mountain and watched hang gliders.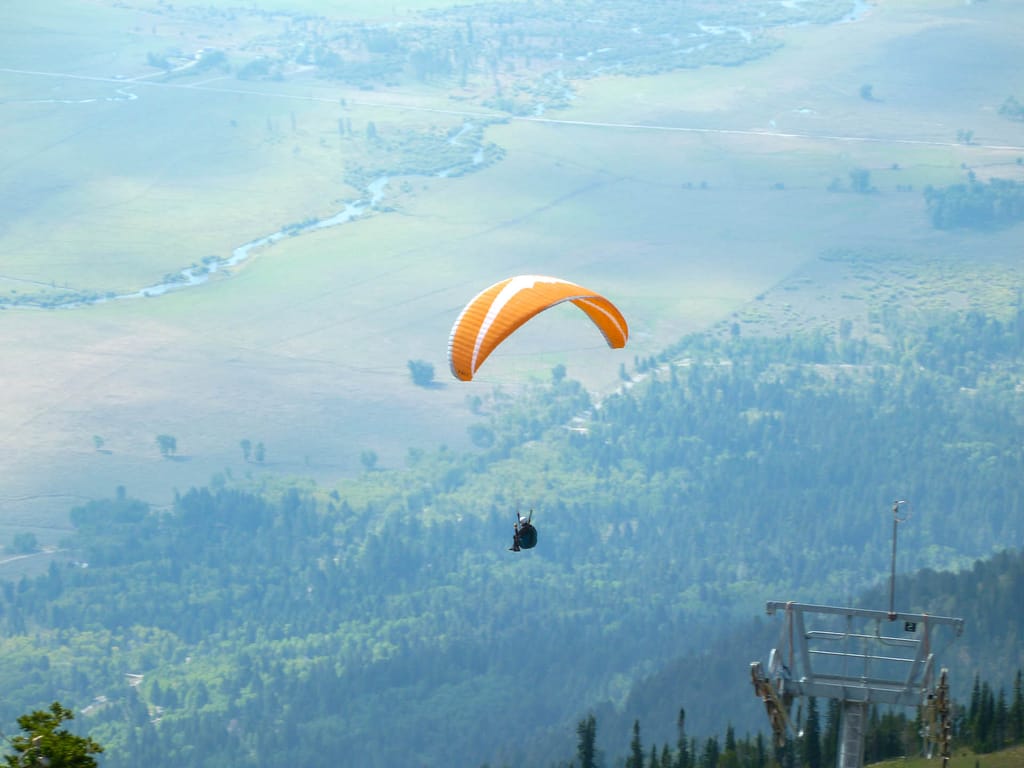 The tram was fun though nauseating. Steve showed a little girl on the tram the moose video we took yesterday. 
We did the Hermitage Point trail and were glad we only had time for a 3 mile hike. We were tired.
We ate at Trappers Grill at Signal Mountain Lodge, overlooking the lake. Beautiful view of mountains and lake from the grill.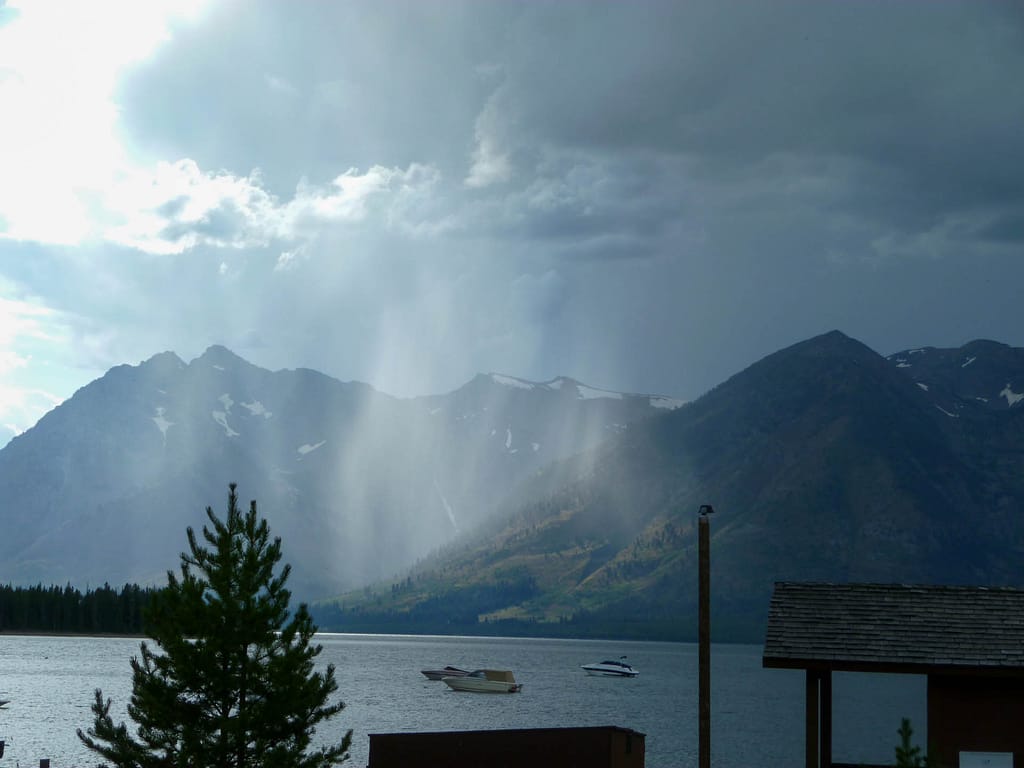 And we got a closer look at an elk.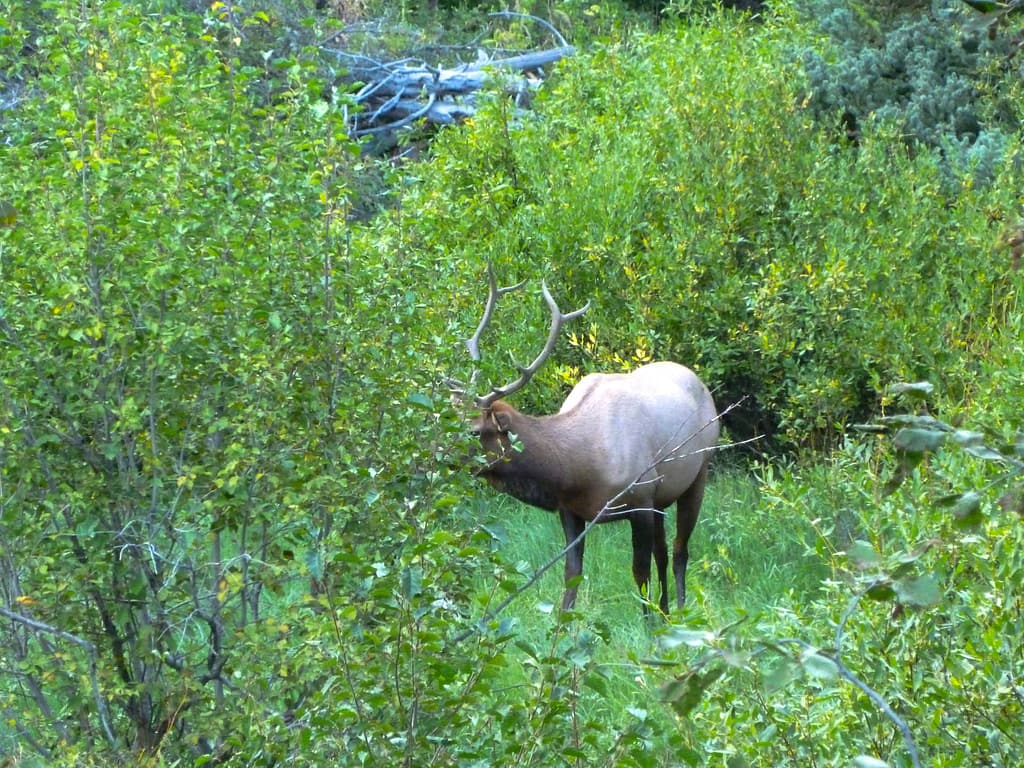 This section contains affiliate links. If you click on a link we may receive a commission at no cost to you. 
We stayed at the Togwotee Mountain Lodge. It's in the middle of nowhere and normally out of our price range (they had special going on). We enjoyed our stay. 
Our first night at Togwotee we had a bit of a problem at dinner. We waited forever to order; finally gave up. Next morning the front desk offered us a free meal to compensate. The second free meal was much better.
We had lunch at the Signal Mountain Lodge in the park: tasty bison burgers with elk chili on top. 
And we went to Jackson for breakfast a The Virginian, a good place for a traditional breakfast.
You really need a car here, though you don't need 4 wheel drive or anything. Togwatee is a long way from the park but lodgings at Grand Teton are even tighter and more expensive than Yellowstone.