El Yunque wasn't our first rainforest and it isn't our most impressive, but it IS quite pretty and a good example that's fairly accessible.
Like the forts in Old San Juan El Yunque was free since we already had a national park pass. (Yes, they work at national forests too!) We drove to the Big Tree trail, stopping at La Coca falls along the way.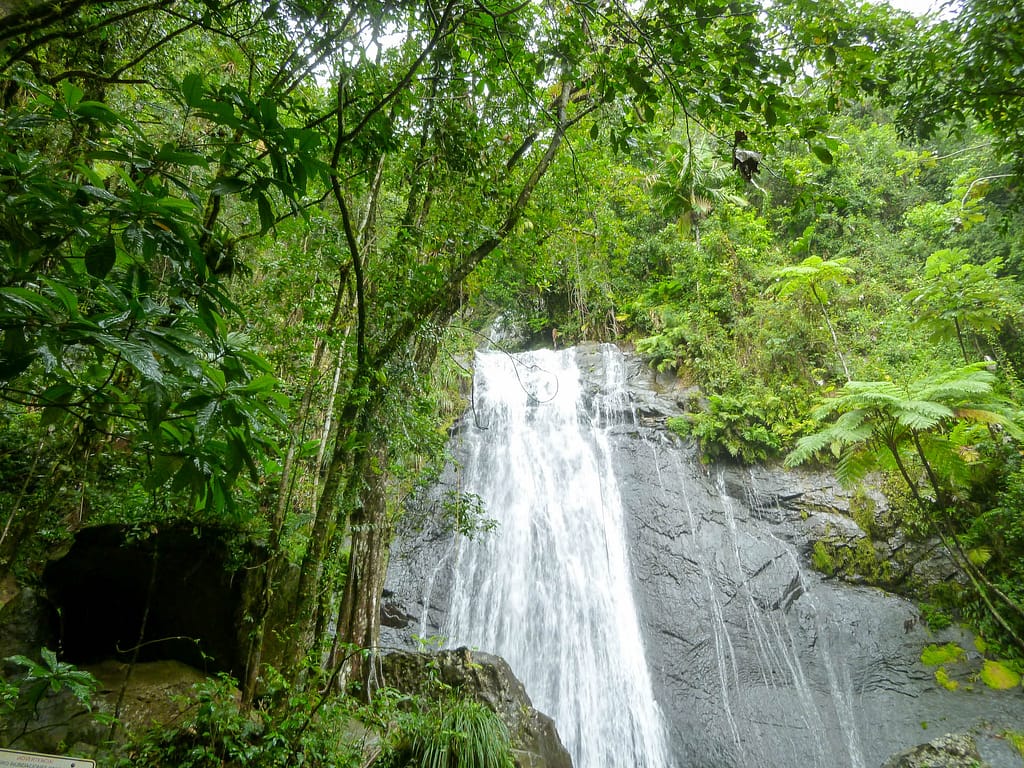 The trail was mildly confusing but you know when you reach La Mina falls because they are large and there are TONS of people swimming. It was crowded and hectic. The trail itself was nicely paved and wide enough only for one which made passing difficult.
It rained a fair amount and was raining when we left. In the rain forest, go figure! We stopped at a picnic area that had a restaurant but passed it by and ate pretzels.