We detoured to Aransas National Wildlife Refuge and Hot Springs National Park on our way home since we were driving right by. Both are worth a short stop.
Day 1: Port Aransas to Nacogdoches
Bagels and cream cheese for breakfast. Since we don't have a super long drive today we're talking the car ferry out of Port Aransas and taking a one-hour detour (drive time) to Aransas National Wildlife Refuge, where there's a good chance of seeing whooping cranes, one of the birds we haven't seen yet. 
Day 2: Nacogdoches to Memphis
Bagels and cream cheese again. Since we were in the vicinity, we stopped at Hot Springs National Park. Nagatha got us lost trying to find the park. I got us found. We'd driven right by Bath House Row and I'd commented on the bath houses without realizing what they were. We parked in town, walked a bit, took photos of the bathhouses, used the restroom, and hit the road again. Don't need to stop there again. The bathhouses and visitor center were closed due to COVID-19 and it was 40° and damp cold.
Downtown is a tiny strip of civilization hemmed in by mountains. 
On our drive we saw flocks of migrating birds and a field of white birds. It was hilly in west; flat and flooded in the east. We learned that whooping and sandhill cranes combine to migrate. And that the cottonfields back home were not about a mile from Texarkana.
We turned on the TV for the first time in Marion to watch the Super Bowl. Sort of. It was on, though we weren't paying much attention, because it sucked. I forgot how much I don't like TV.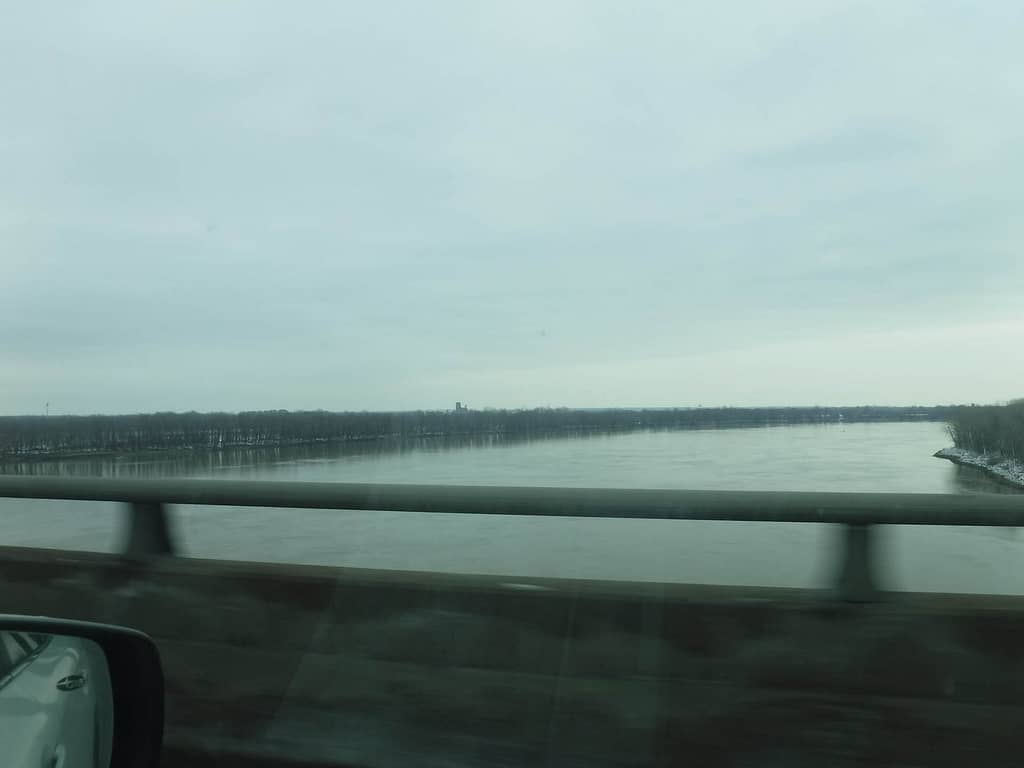 Day 3: Memphis to Indianapolis
Hot breakfast buffet. It keeps getting colder and snowier the further north we go. It was interstate all the way to Indianapolis, and I drove the whole time? Yawn. Luckily they have Jet's Pizza in Indy so that's dinner!!
Day 4: Indianapolis to Home
We had a little snow leaving Indy. We stopped for gas and some groceries for home, then spent the evening in front of the fireplace.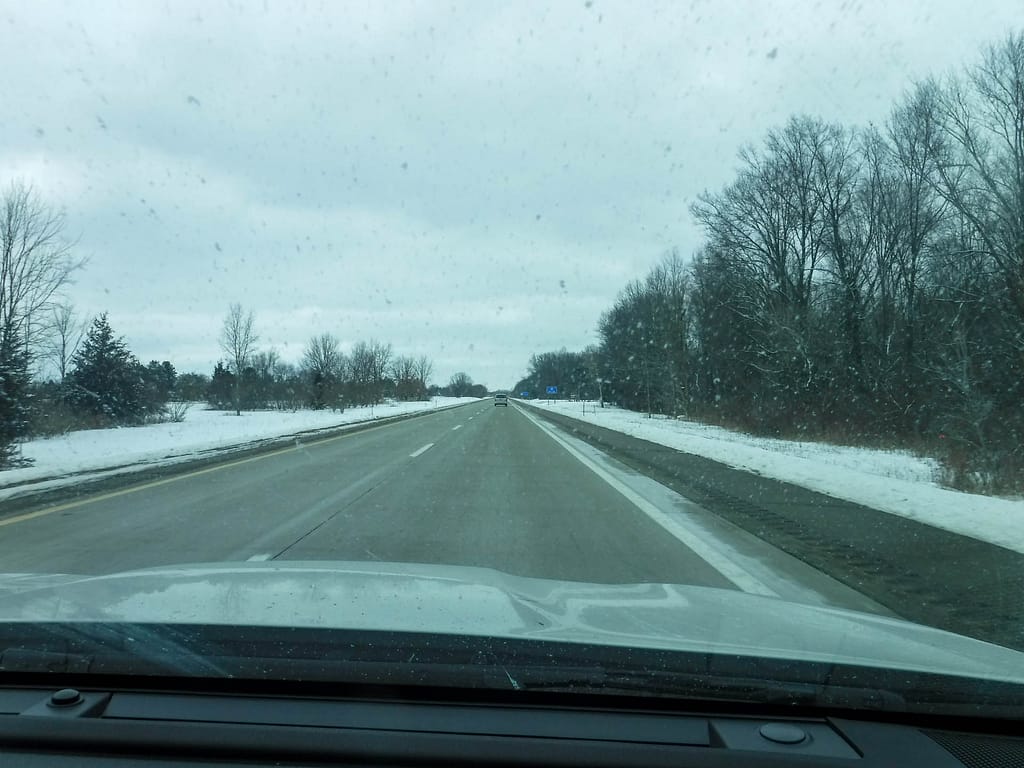 This section contains affiliate links. If you click on a link we may receive a commission at no cost to you. 
Napoli's
Nacogdoches
Pizza and garlic rolls from Napoli's Pizza. Good pizza and rolls. Good price.
Pizza Pro
Marion
We got a special deluxe. Sausage was breakfast sausage, not Italian. Good local option.
Jet's Pizza
Fishers
We love us an 8-corner Jet's Pizza and we can't get it delivered where we live. Happy to have it our last night on our road trip.
We drove our own car. 1483 miles.