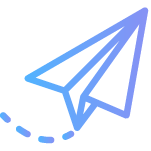 I've been wanting to blog not just about traveling, but about my travel planning. I think I'll start with our trip for this winter, since we're at the early stages.
We have a trip planned for January, to Aruba, Bonaire, and Curaçao. But with a pandemic going on, who knows if we'll be able to go? So we're considering alternatives:
Puerto Rico or the US Virgin Islands, if we can't do our original trip but we can fly there. This is probably a long shot. We've been to both and enjoyed them both. Actually Hawaii might be a similar case.
Tucson, if we can't leave the country but can fly. We've been there too and enjoy it. If we can't get to beach level warmth, at least we can get to comfortable hiking weather.
Southern Texas. We've not been there – I've been to San Antonio for work – and it should be good hiking weather there too. We've heard good things about Big Bend. It would be a long drive but not as long as Tucson.
Key West would be nice but probably not affordable.
Next steps: Figuring out what we might do in each place, and what costs and weather look like, to see what's feasible.