Delos was available as a day trip from both Naxos and Thira. We did it from Naxos because we had more time on that island. It's a nice day trip if you like ruins like we do.
We almost witnessed a ferry collision. We don't think that orange boat was supposed to be there.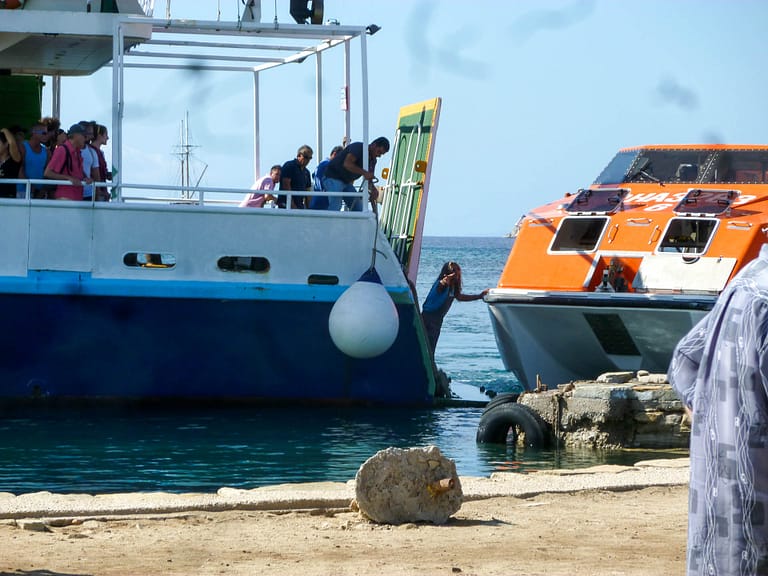 Delos was as hot and dusty as I thought it would be. It's an uninhabited island of ruins that was once a leading trade center in Greece. The ruins are impressive; in some ways more so than Athens. There are a lot of them, enough to get a feel for what the city was once like.
Below is the remains of a wall and of the lion gate.
Mykonos was much like I expected too; perhaps not as pretty. There were lots of expensive shops. It was very hot walking around killing time. We had beer at a cafe and watched a cat poop in between paving stones, then watched people going by to see if they stepped in it. A guy at the cafe was kind enough to put up more shade for us. We were glad we were only there for a couple of hours. That's all we needed. Don't need to hang out with kind of people who spend time on yachts like the one below.