We saw only a few of the many beaches on Curaçao and they were all beautiful. Here's a sample. (Note that beaches on Curaçao often have multiple names.)
Playa Grandi is famous for turtles. They feed them here and you can watch them, as we did, without even getting in the water. 
Because if you get in the water you probably won't be alone. The beach itself was gravelly and had some palapas and trees for shade but the turtles are the big draw here, and they draw tour buses. I'd come here for the turtle then move on.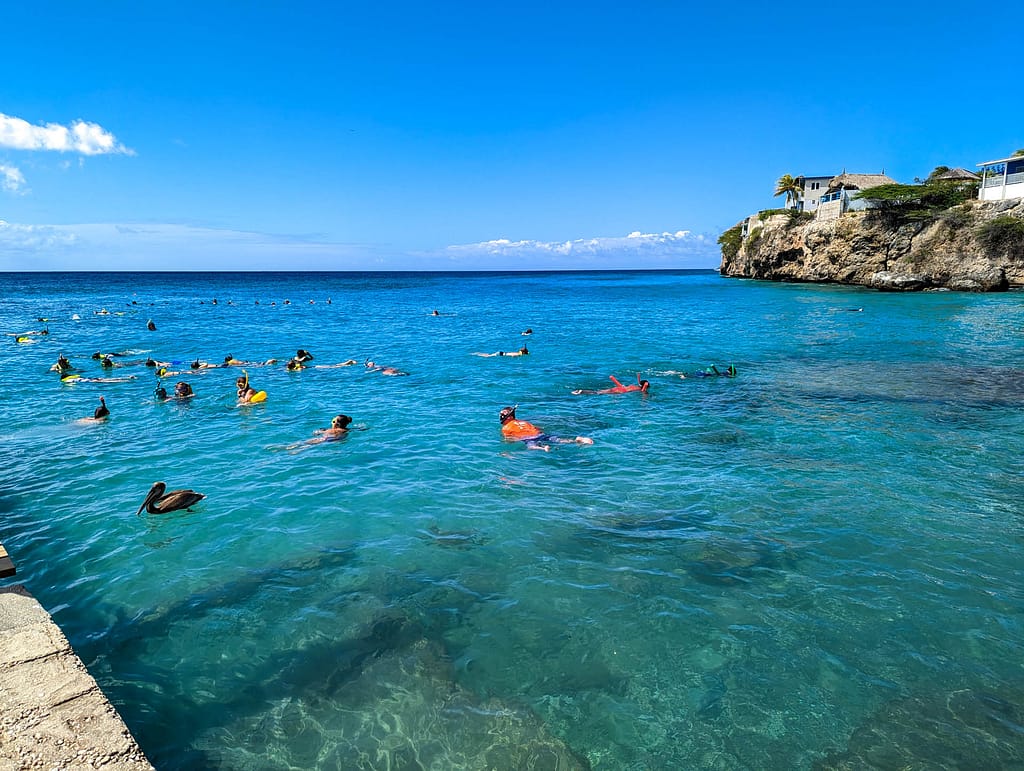 Please wear reef safe sunscreen!
And please don't stand on the coral. Help preserve our reefs so we can enjoy them forever.
Grote Knip and Kleine Knip
Grote Knip and Kleine Knip are both off the same side road. Both are beautiful and pretty similar. One, not surprisingly, is larger. It looked like you rented loungers and palapas for both beaches at Kleine Knip. 
We checked out both beaches on our first day on the island, then went back to snorkel at Kleine Knip. We didn't see a ton of fish but did see some and it was easy.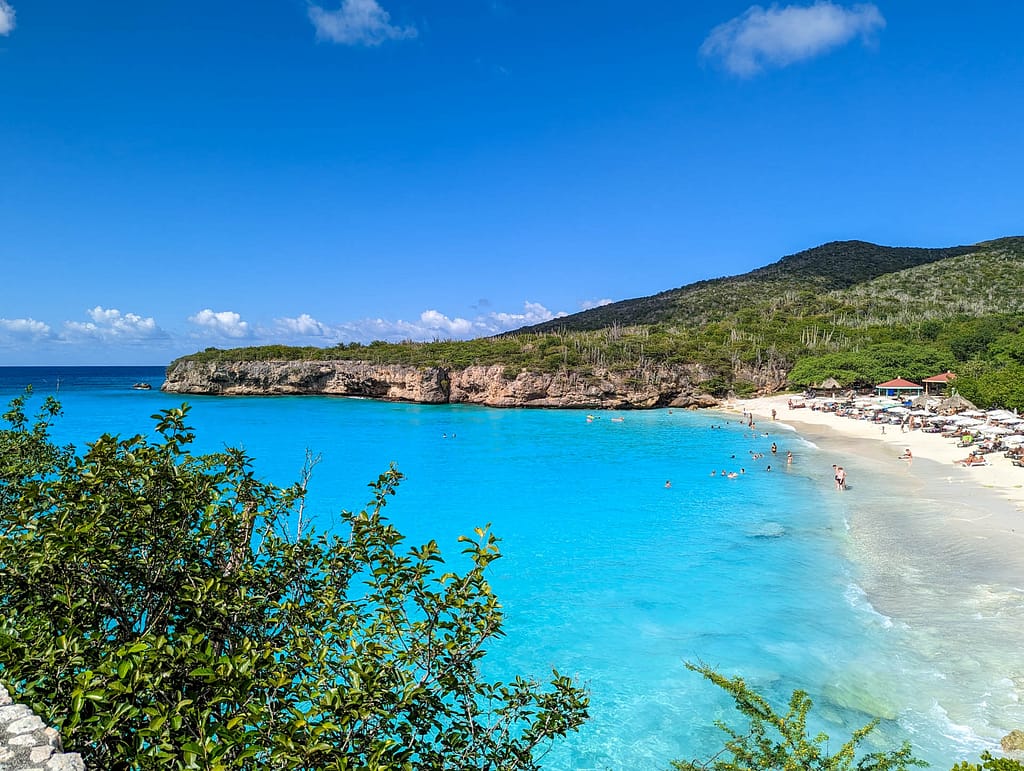 Playa Kalki was right across the street from where we stayed so this is the beach we visited most often. The beach itself is sandy though there is coral rubble and rocks at the waterline. It's easier in water shoes but you can do it barefoot. 
There's a diving operation there and a bar serving drinks but no food that we saw. There's a restroom too. There are trees and palapas for shade and cabana beds built under the deck which we thought was ingenious. 
This sailboat was docked here the entire eleven days we were here. It and the end of the diving dock were our landmarks when snorkeling. There weren't many corals to see but a good number and variety of fish, and we saw our first lobster. It was convenient to walk to the beach with just our snorkel gear, drop our water shoes on the beach, and go snorkeling.