Criccieth was a pleasant afternoon jaunt from Porthmadog. We could have added a coastal walk but weren't feeling terribly energetic that day.
Criccieth Castle perches on a steep hill near the water. It's a short steep hike.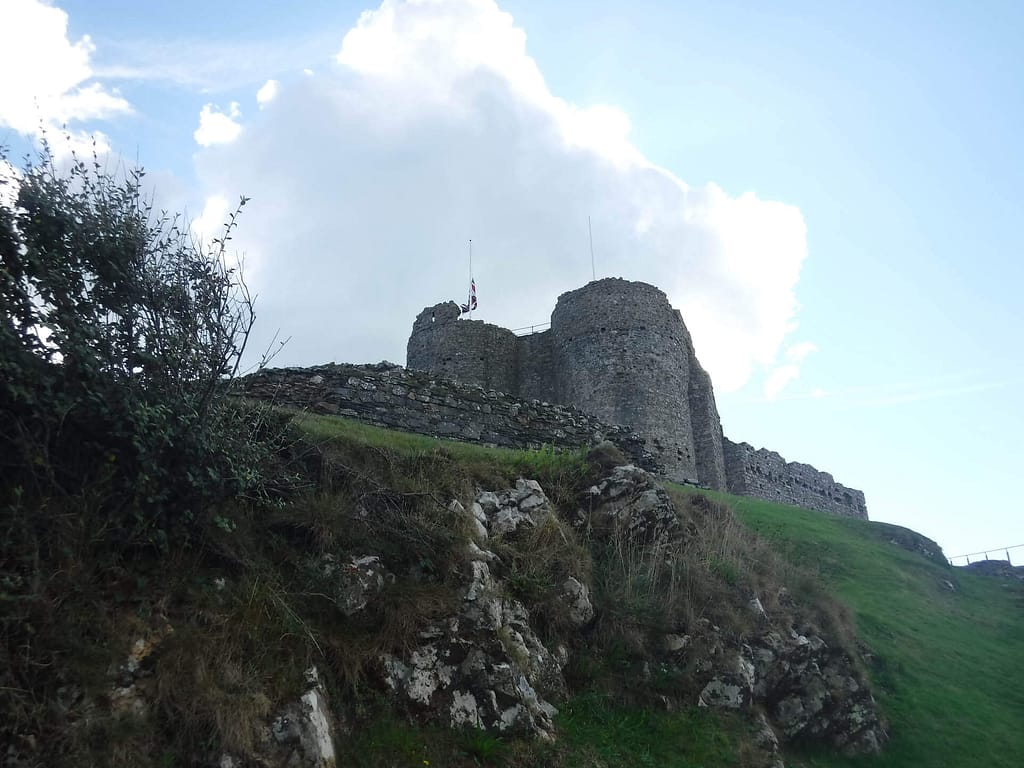 There's not much left of the castle except fragments of walls and towers. It's not nearly as impressive as Conwy or Caernarfon but the setting is spectacular.
It was a beautiful day though and views from the top were stunning. 
The juxtaposition of rock, sky, water, and grass was mesmerizing. 
We enjoyed strolling through the town also. One thing we saw in every coastal town was a life boat station. Watering stations for dog were common also. Criccieth had some nice benches positioned where you could sit and look over the water.
So we did.