At long last, we get to Sirena in Corcovado National Park! You can only visit the park with a guide and you can only get there by hiking, a boat tour, or an expensive flight.
The boat ride along the coast was a little bumpy for a while, then it smoothed out. There were 12 people on the boat. All eight in our group were from Finca Maresia and our guide was Roy, who we went on the hike from hell with. He's a fabulous guide. Knowledgeable, patient, calm, yet excited to show others wildlife. One of the guests missed the trip because he was sick with dehydration. We peed on the beach (there are no bathrooms there!) and left our water sandals on the ground near the entrance since we won't need them until we get back on the boat. Then walked down the beach where we saw a vulture in a palm tree. It looked so odd.
We saw see some coatis in the trees. They are so cute.
Altogether we walked over to Rio Claro, then by trail back toward the ranger station. Then up the Escavales trail a ways then on the Sirena trail over to the Sirena river for lunch. Then we walked near and on the beach back to the entrance. None of the hiking was difficult.
Our main reason for coming here was to see tapirs. The first one we saw was sleeping. We also saw a kingfisher near the Rio Claro, and some small bats under some leaves.
Here's one of several trogons we saw. They're common here in Costa Rica and in Belize and quite colorful. We saw so many different birds we can't remember them all!
We saw some baby caimans in a wet area and were happy mama wasn't nearby.
We got our first good look at spider monkeys. We watched a troop of them for a while. They're the biggest of the Costa Rican monkeys. 
After seeing a few tapirs sleeping we got to see some on the move. Our group was watching another animal when our guide excitedly pointed down the trail behind us and motioned us to move off the trail. There was a momma and baby tapir coming down the trail! They followed the trail within a few feet from us and then angled off into the forest.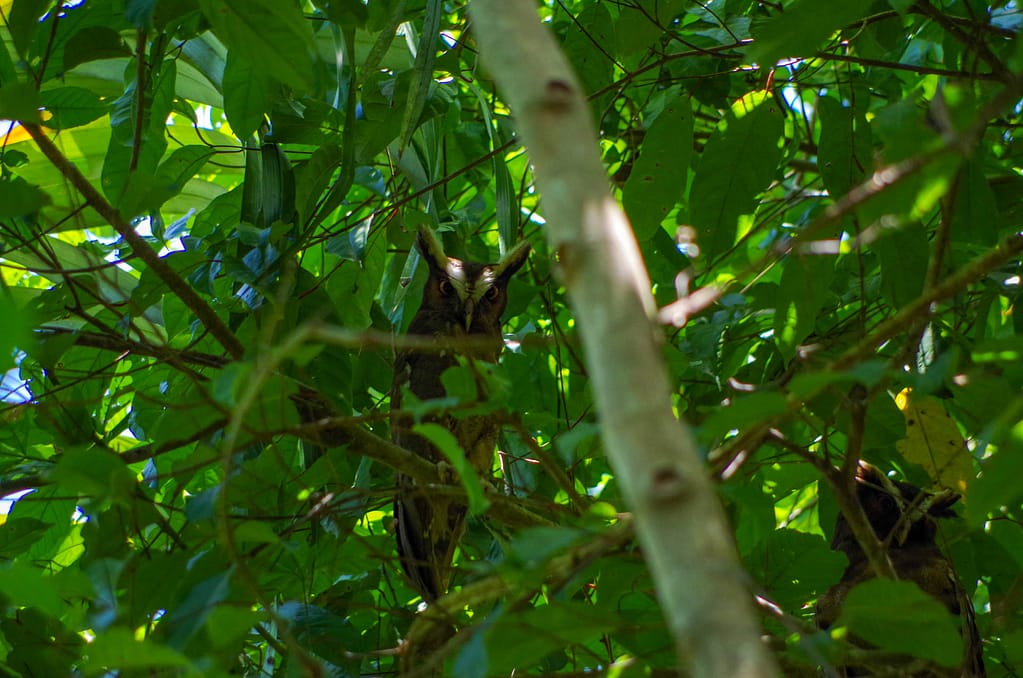 The creatures on the left are silky anteaters; the smallest anteater. On the right is a peccary, similar to javelinas we've seen in Arizona. 
We've seen toucans before but we got a good look at this one and got to hear it too.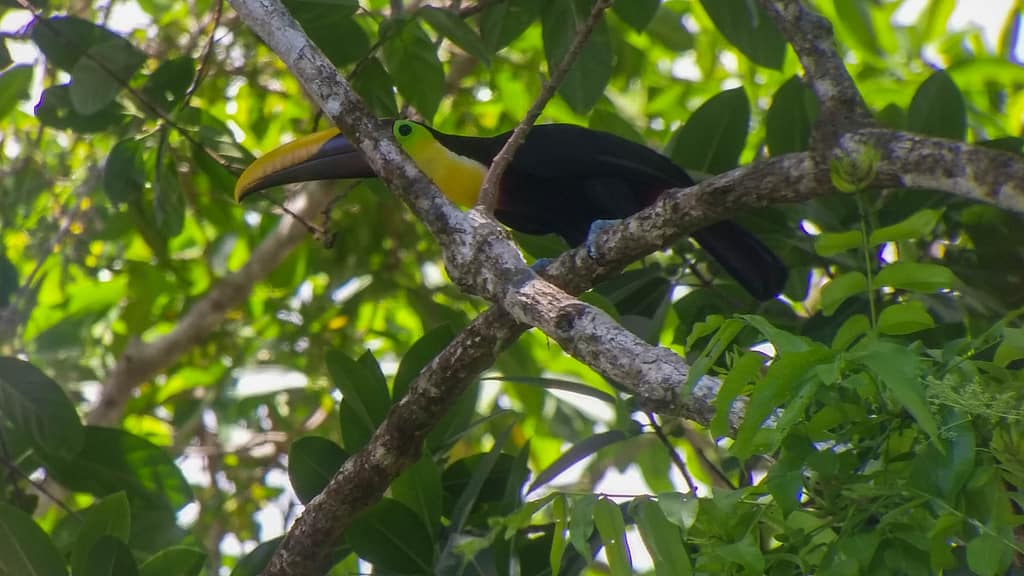 Here's Steve posing near the Sirena ranger station and our tour group on the airstrip. You can stay overnight at the ranger station if you make arrangements in advance. 
Here's a momma and baby sloth. The close up of the baby was taken through Roy's spotting scope. 
A butterfly on the trail (literally) and a dragonfly.
This is one of our best photos of a Jesus Christ lizard, so-called because they can run fast enough to run across water.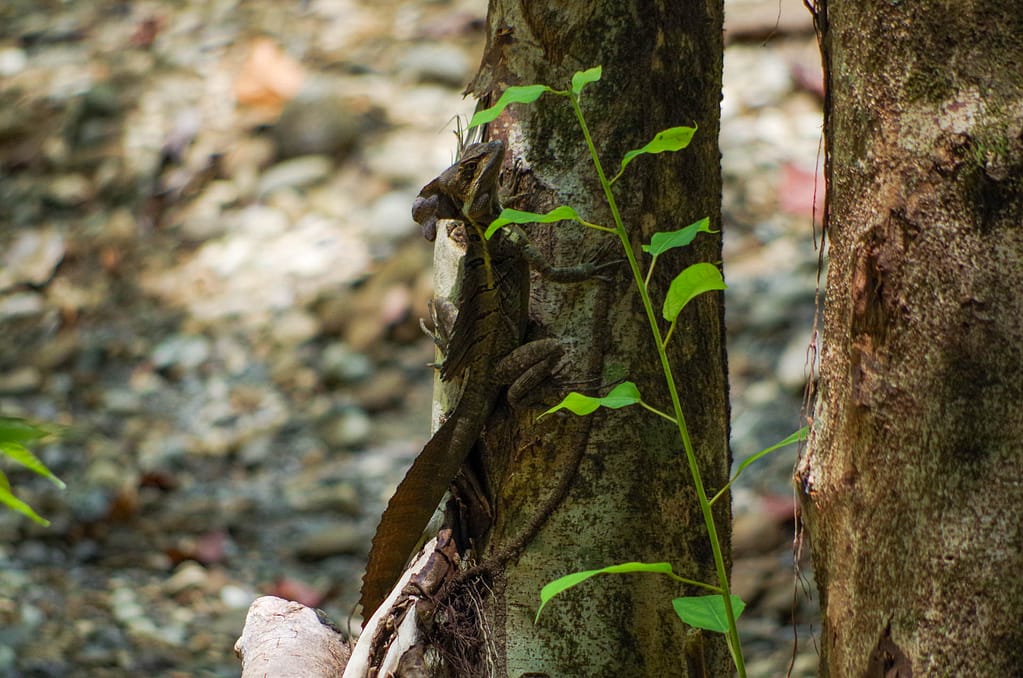 Another, larger anteater.
We saw egrets near the beach and that's Roy, our guide.
We lost a water bottle getting back on the boat but gained two small bottles from lunch, which was tuna sandwiches, small but tasty apples, some great cookies, and juice. We also got fruit and water on the boat before heading back to Drake Bay. It was a great day out and we're so happy we finally made it!