It's a pretty drive around the shore side. The road is paved so you can do it in a standard car. We didn't detour to the caves. Not a fan of caves.
Christoffel National Park (and Shete Boka National Park, which we did not visit) are on the northeast side of the island. We stayed on the northwest side at Sabana Westpunt so it was only a few minutes drive for us.  
We saw — okay Steve saw, I missed it — this peacock on top of one of the park buildings. By the time we got to the park the mountain side of the park was closed. The mountain is only open for hiking until noon. I guess they close down that whole side of the park when you can't climb the mountain.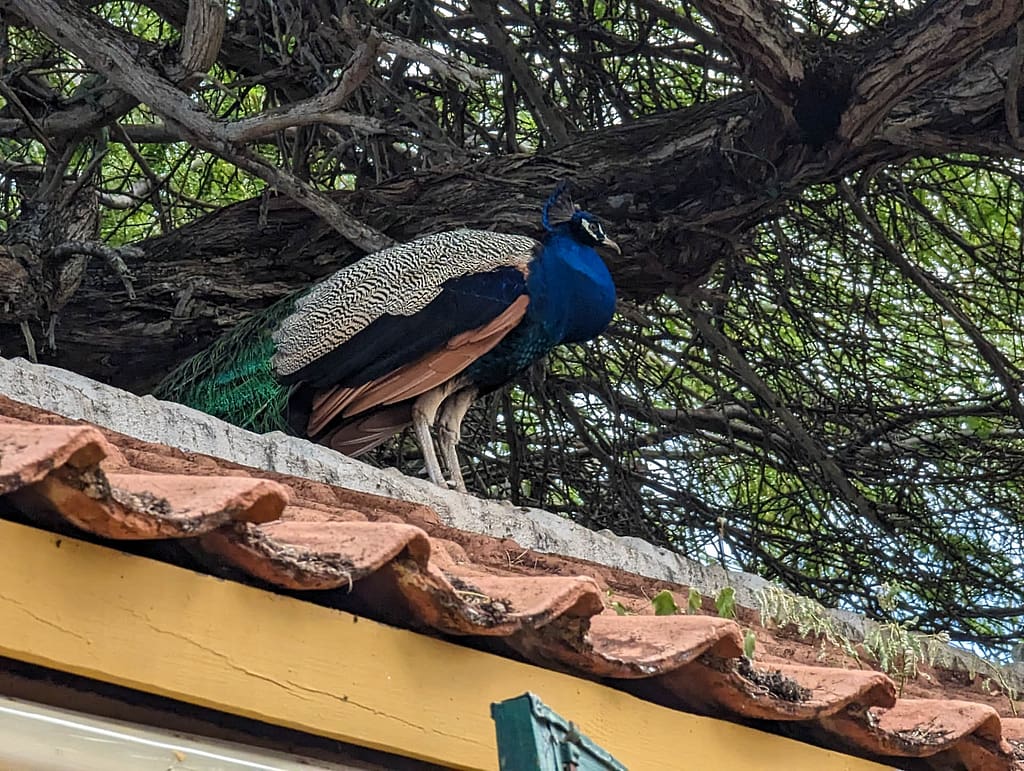 The road is gated closed. When you pay your entry fee they give you a token to raise the gate. The road was paved though still plenty steep in parts. It's one way so few worries about passing or getting lost. The trail pictured is at the first overlook. We stupidly wore our flipflops thinking we wouldn't be dealing with anything like this. I recommend shoes for footing and sharp desert plants!
This is the east or windward coast of the island, and we saw the same crashing waves as on Bonaire. 
There are pretty mountain and rock views inland too.