Casa Mila (also known as La Pedrera) is an apartment building designed by Gaudí. This was the last Gaudí property we saw. We didn't find it as impressive as the preceding Gaudí stops but you do get to see an apartment with actual furnishings inside. So that was interesting.
Casa Mila's nickname "La Pedrera" means "the stone quarry," for its rough-hewn exterior.
The roof was especially impressive, with stairs and odd things to look at all over the place. The arch in the bottom right frames the Sagrada Familia. Other arches are designed to frame other local churches. 
The attic also had some nice displays of scale models and furniture and information about Gaudi's inspiration.
The top two photos didn't come out well but show one of Gaudí's techniques. He would hang chains to describe the structure that when reflected in a mirror below showed the upright result. The bottom right photo shows the roof structure, which is brick.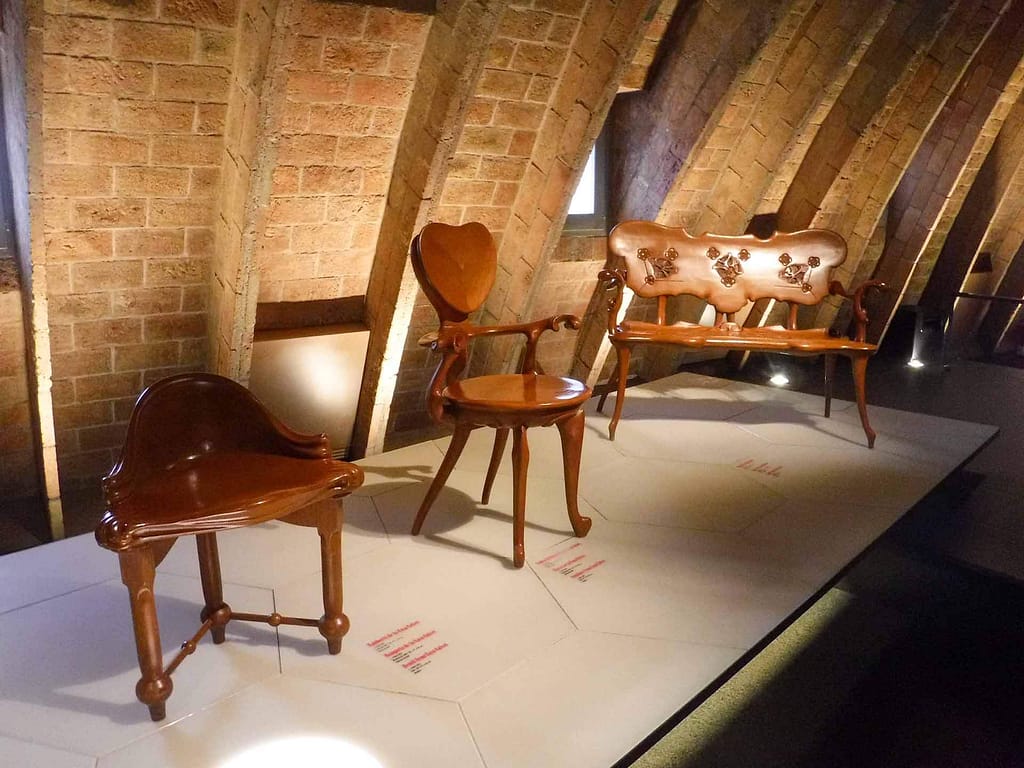 While we preferred the interior design of Casa Battló, it was nice to see how a house of that period would have been furnished. Some of the furniture was designed for this space.
The building is designed around two central courtyards. The hallway in the photo above opens onto this courtyard. The street entrance is as interesting as the interiors. The basement was designed to provide parking. One of the first examples of a parking garage?