Casa Batlló is one of the houses Gaudí designed and is as amazing as the Sagrada Familia in its own way. It is based on an underwater theme rather than religious.
Incredible curves everywhere in the plaster, in the wainscoting, in the doors, on the roof. Again attention to detail everywhere. And yet it was homey and comfortable looking.
Here are some of the ceiling details.
Creating the curved windows, doors, and trim must have been challenging.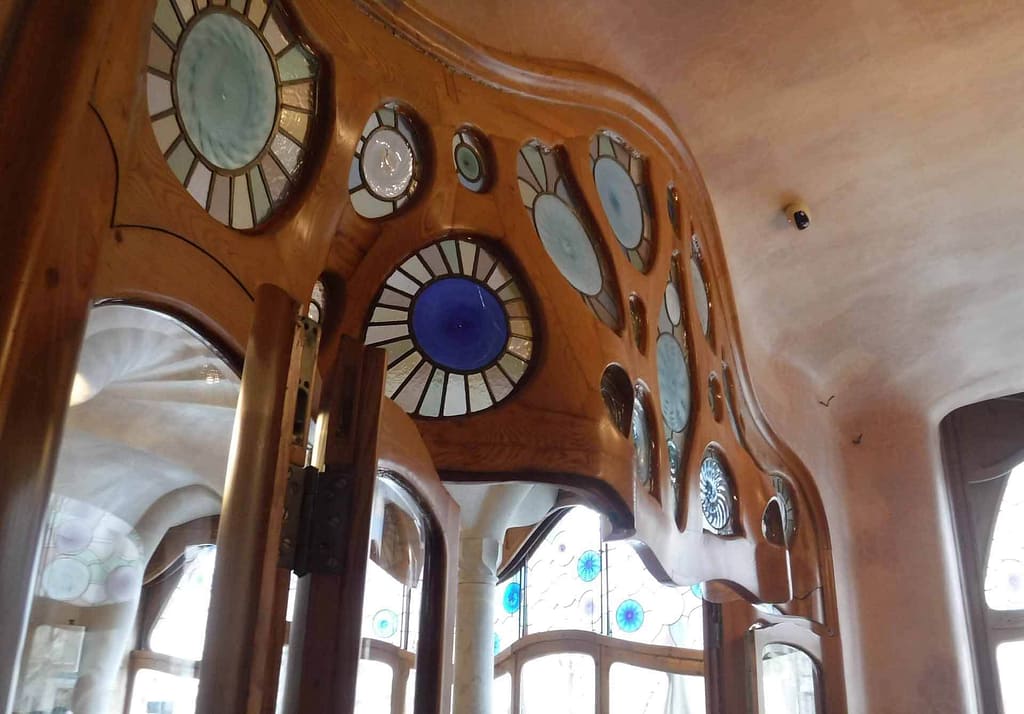 Gaudí paid a lot of attention to how light and air flowed through a building. On the left are air vents built into a wall. On the right, vents and internal windows opening onto the central well. 
No boring modern consistency in doors and trim in this house!
The central window well is designed to let daylight into the interior rooms. The tiles are lighter blue at the bottom shading to darker at the top.
The roof doesn't just keep the weather out. Tile work on the front mimics a dragon's back.
We were initially not excited about the video at the end, expecting either boring or begging for money or both, but it was neither and an entertaining full surround video.
Here's a view of Casa Batlló from across the street. It's the one in the center.