Capitol Reef National Park is one of the less well-known national parks in Utah. We stopped there on our way from Bryce Canyon to Moab.
We did the scenic drive and stopped at a couple of the overlooks, one of which was unpaved. Rental cars really do go anywhere, right? We didn't do any hiking because we felt pressed for time.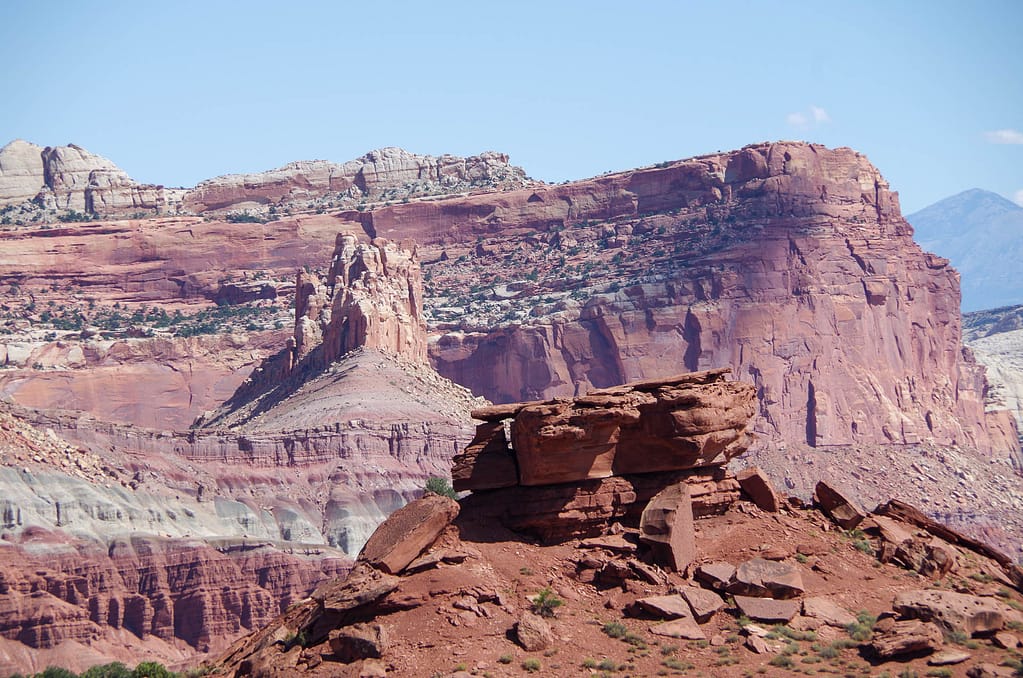 These photos are from the Goosenecks area. It's a deep and dizzying canyon.
These are from the scenic drive.
Varied rock textures and colors along the way.
There's a small historic area, Fruita.
And there are different colors and beautiful scenery as you leave the park heading east.