Cahuita National Park has easy walking trails and beautiful beaches. Also snorkeling, though we didn't try it.
We got to the park about 9:20. They wanted to check our bags a bit. There were some joking about us handing over any beer to them. Then we needed to register and they asked for donations in order to use the showers and other facilities. So we left a donation even though we didn't use any of those facilities. It's for a good cause.
The trail follows the shoreline. Sometimes it drops down onto the beach. Sometimes it's more inland. Part of it was boardwalk. All of it was pretty flat. There were only a couple of places where it dropped down onto the beach where there was a fairly good step up to get back onto the trail but it wasn't bad. Even my bad knees could take it. We walked as far as the Rio Perezoso; the point where you need to get your feet wet. We probably could have done it with only getting one foot wet but at that point we didn't need to walk any further anyway. So we turned around and headed back.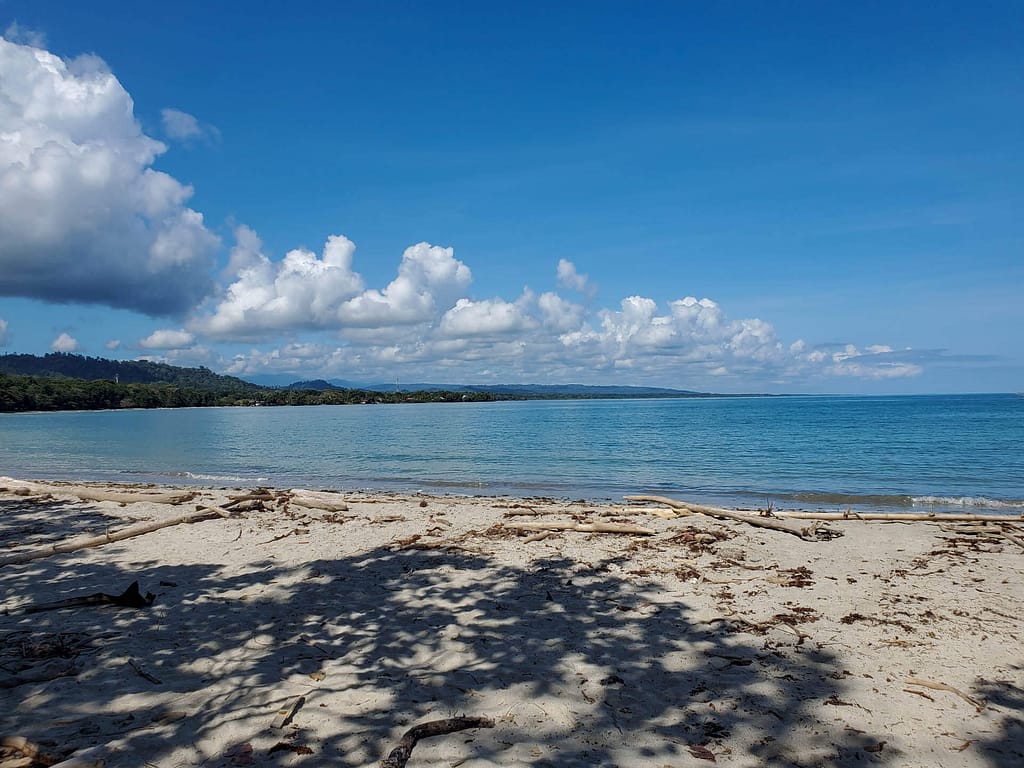 There was a fair amount of traffic on the trail but none of it was too bad other than when we ran into Capuchin monkeys posing for treats and causing people to stop and take their photo, and a group with a guide that we had to kind of work our way around.
Besides the capuchin monkey we saw howler monkeys, possibly spider monkeys, raccoons, orb spiders, a sloth, smaller lizards, and some butterflies, including a lot of butterflies that were black with vertical orange stripes on each end of their wings and a horizontal white stripe kind of connecting them. Very striking. Wouldn't sit still. We saw a morpho butterfly and a dragonfly landed on Steve's nose when he was about to take a photo of that butterfly. Instead, I had to take a photo of the dragonfly on his nose. There was also an area with signs about crocodiles though we didn't see any. And an exploratory oil well. And a pond with lots of little things popping to the surface. No idea what.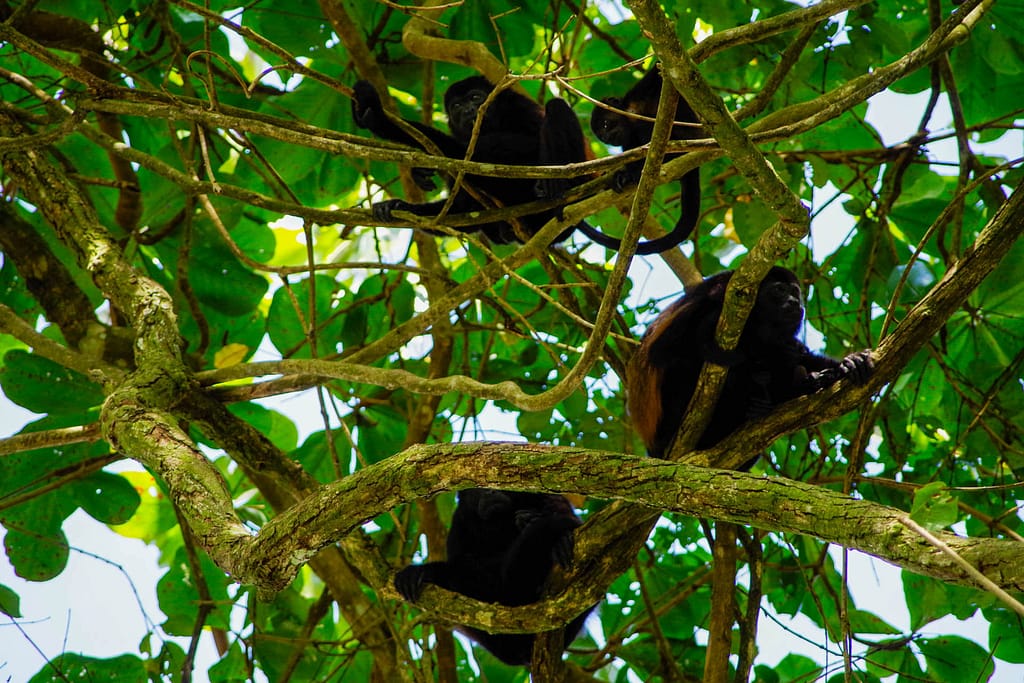 We saw one water bird in a marshy area on top of some leaves but other than that we didn't really see a lot of birds. Or hear them.
It looks like lots of people go there just to go to the beach. (The beach is beautiful. Prettier than Playa Negra, if not as convenient to where we're staying.) We saw some people walking in bathing suits and nothing else basically. Others looked like they were more like us: there for hiking and wildlife.