The Bonorong Wildlife Sanctuary was one of THE highlights of our trip to Australia. The sanctuary has lots of native animals like wombats, Tasmanian devils, echidnas, koalas, and quolls.
They do regular tours and have a vet hospital with a one-way glass window where you can watch vets working, doing surgery, etc. You can also hand-feed kangaroos, which is a hoot. Oh, and the cafe had great chai.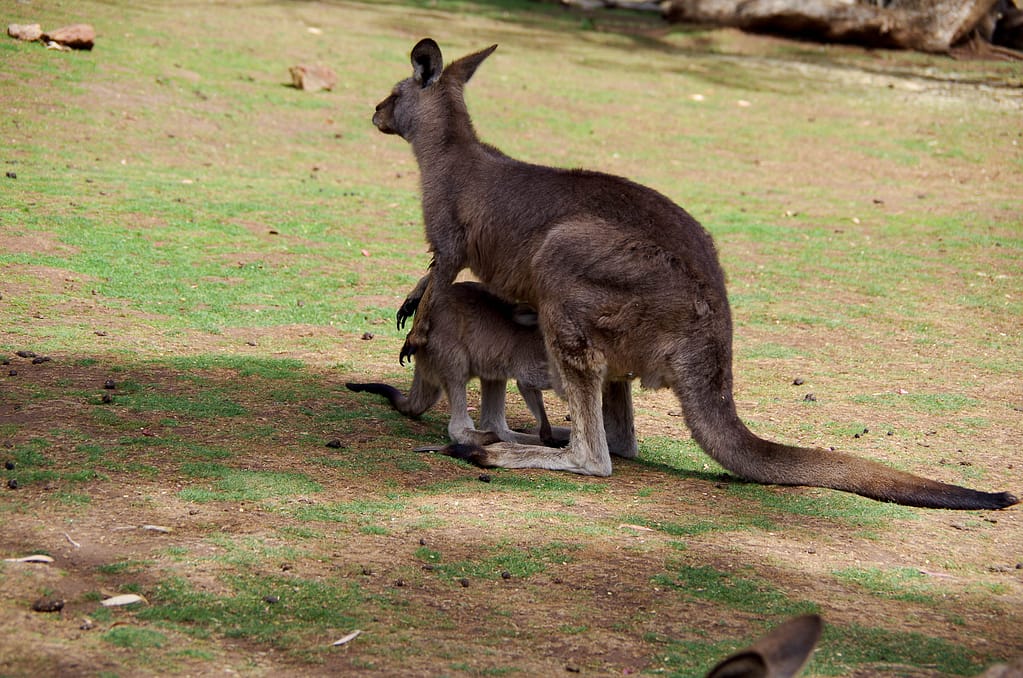 There are loads of kangaroos. Most were pretty lazy; it reminded us of humans at a beach. We did get to see some in action and got to feed them. 
Echidnas are the funniest looking things. We liked them so much was had to get one as a Christmas ornament. 
Fred the cockatoo is over 100 years old and has a letter from the queen to prove it. Yes, he talks. There are many colorful birds in Australia; below are two more examples, followed by a blue-tongued lizard.