Bonaire's shoreline is mostly rocky. There are some beaches with sand, though the water entry tends to be rocks. Doesn't mean it's not beautiful.
Sorobon, on Lac Bay, is one of the nicest places we found for sand and shade. These men fixing one of the fishermen's huts also reminded us that the island is not just about tourists.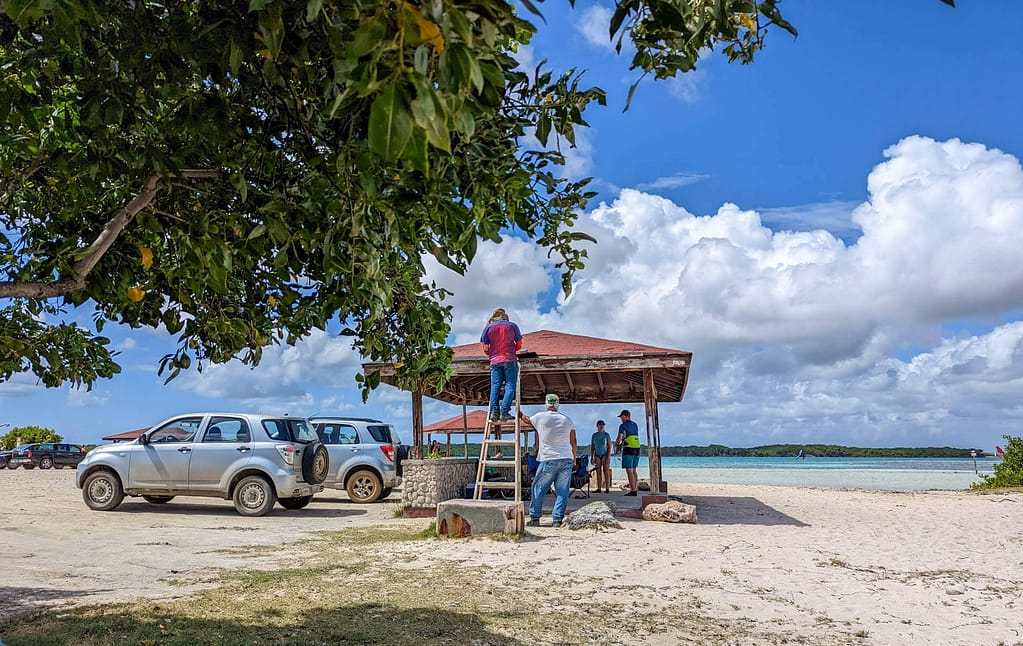 The water is shallow for a long ways out and the area is famous for windsurfing, which was fun to watch from the shade.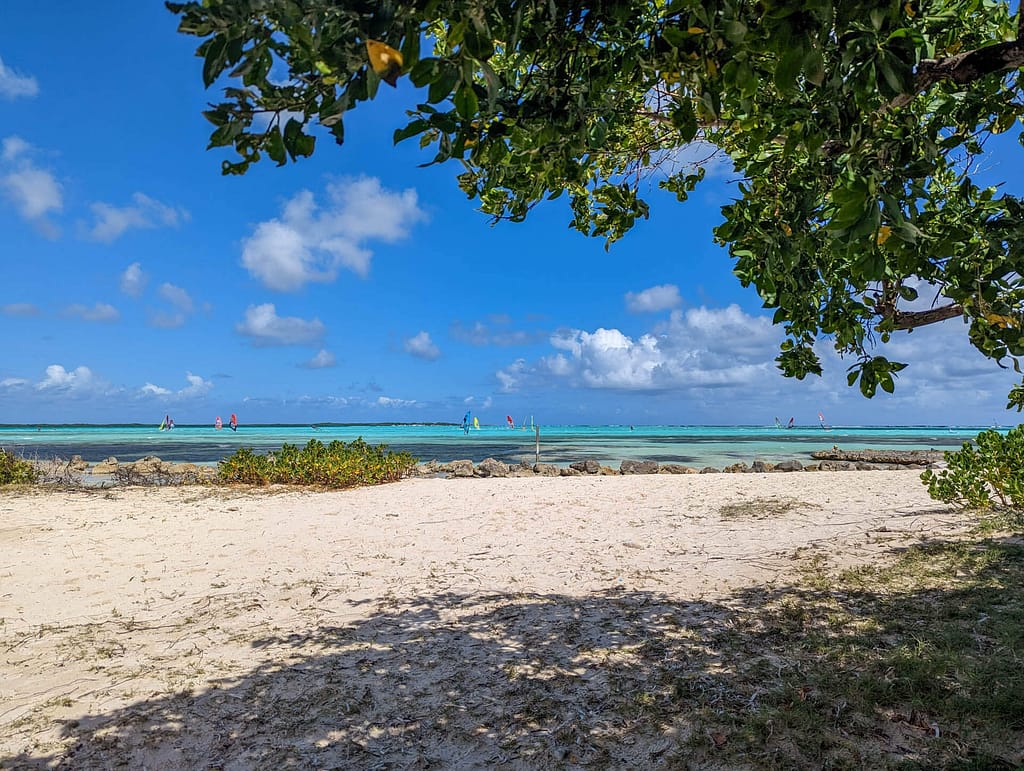 Donkey Beach (at least we think this is Donkey Beach; it's hard to tell where one ends and the next begins) is one of a string of beaches near the airport and town. We again found shade and a nice view, this time of Kleine Bonaire island and the hills on the north end of the island.
Ironically this might have been a good spot to snorkel, had we brought our gear with us. In the bottom left photo I'm holding onto Steve's chair. It gets windy here. 
We scouted the beaches near town at the end of a day and caught this near-sunset.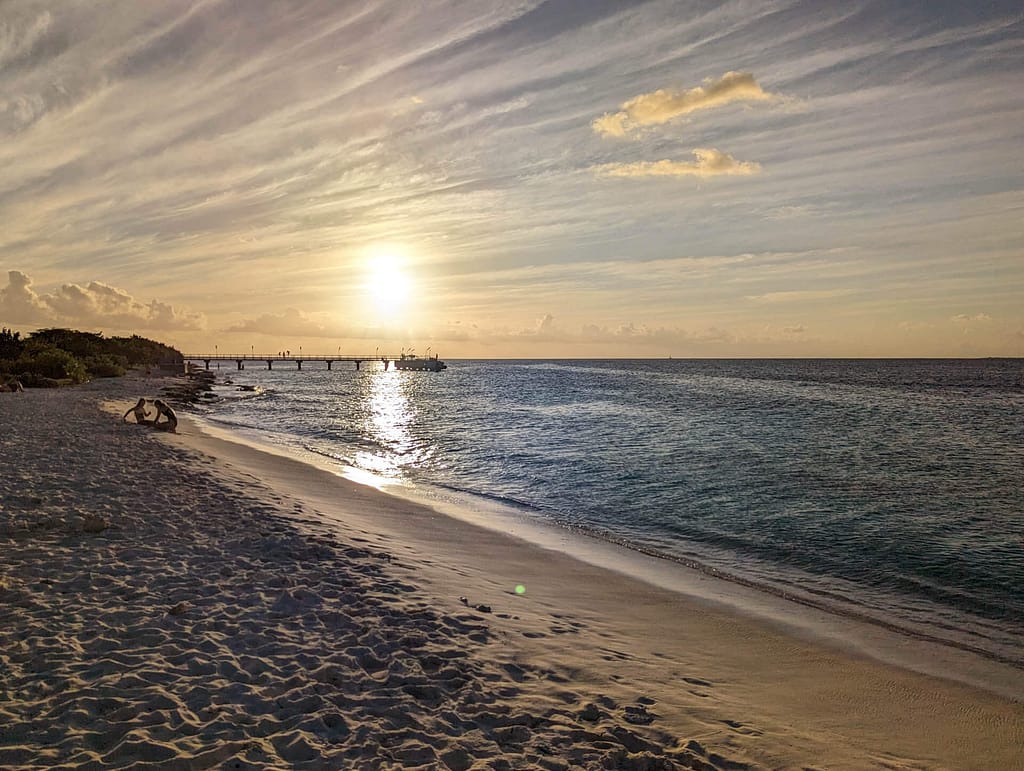 This crazy looking bird is a bare-eyed dove. They make me laugh .