We tried to do the Blue Ridge Parkway back in 2013 and had to stop due to car trouble. So we're back to try it again, once again starting from the southern, more rugged end. This is a beautiful stretch and a nice day's drive with stops for lookouts, photos, and some hiking. 
Back in 2013 we spent two nights at the Jonathon Creek Inn in Maggie Valley and really enjoyed it, so we reserved that for our first night this time too. They were kind enough to call and tell us that they were closing due to the coronavirus. So we booked a second place. And then a third. Both also closed due to the virus. 
We finally found a place to sleep on our fourth try. The Stony Creek Motel backs up to the same creek as the Jonathon Creek Inn and also had a deck out back. 
We started out on the Blue Ridge Parkway the following morning. Early, if not exactly bright. Like our last time here it was rather cloudy, though that didn't detract too much from the stunning scenery. 
The parkway itself is impressive. It's hard to imagine what it took to build this back in the '30s. We certainly wouldn't go to this effort now, so I'm glad they did it back then.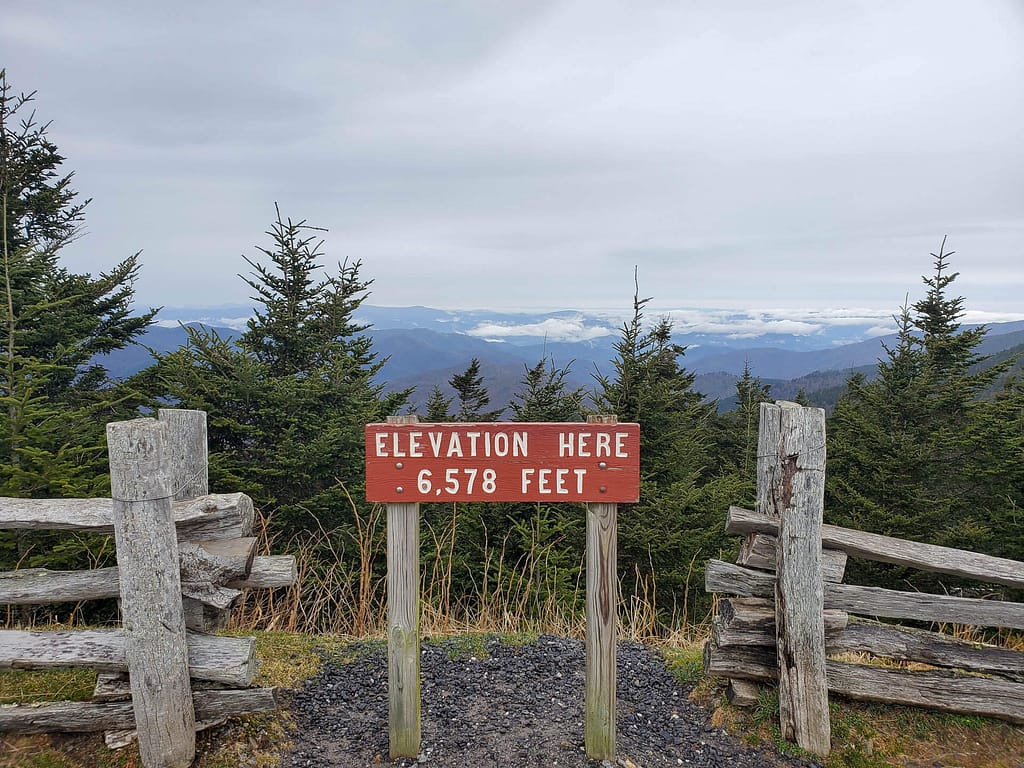 This time around we got to see the view from Mt Mitchell, the highest point east of the Mississippi. 
When we were here in 2013 there was horizontal rain and it looked more like this. So at least we got to enjoy it this time. It's a nice little side spur off the parkway.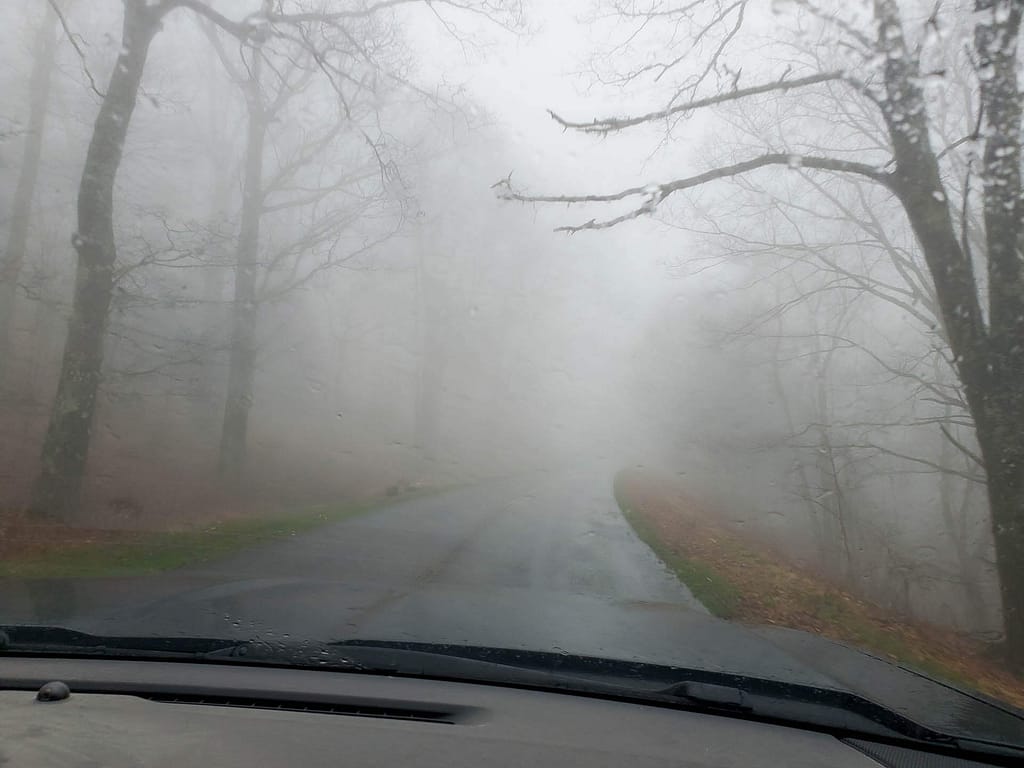 We been driving through patches of rain and fog all morning. Shortly after we left Mt Mitchell that became pretty much permanent, and ended our scenery for the day. 
This section contains affiliate links. If you click on a link we may receive a commission at no cost to you. 
Shabby but clean; fine for a one night stay. A room with a private balcony might be better. 
You need a vehicle for the Blue Ridge Parkway. It's very twisty and has lots of tunnels. We wouldn't want to do it towing our small travel trailer.