We hiked partway up Ben Nevis, though we technically didn't even get on it. It's a beautiful hike, but very rocky and all uphill. And wet.
We walked to the end of our road, then hiked around the Cow Hill to Braveheart parking lot, then walked to visitor center. Had we not walked to the start of the trail, we might have made it further up the trail!
You start the hike up Ben Nevis by crossing this stream. Only five people can be on the bridge at a time. We hiked through and over several streams.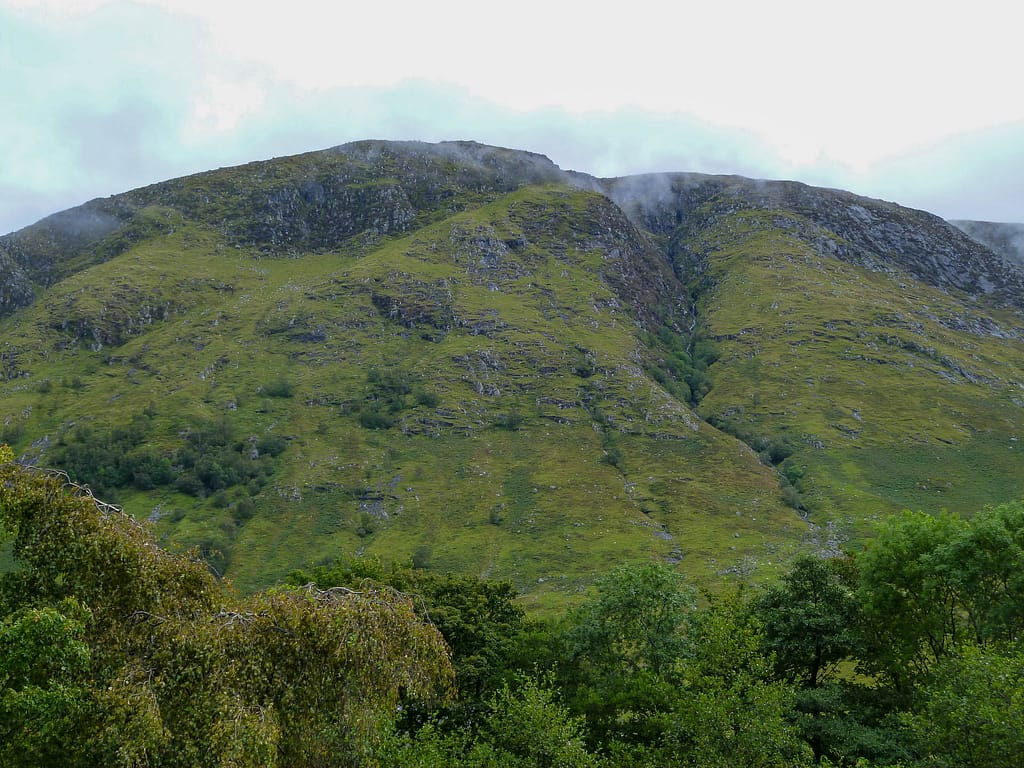 The weather was quite changeable that day.
Aye, that laddie is hiking in a kilt. The trail wasn't terribly steep, but it was unrelenting. No flat spots.
It's not just the panoramic views. Close up the rocks, heather, and streams are beautiful.