The Belize Zoo is pretty cool and is not your typical zoo. All of the animals are indigenous and are rescue animals. They offer night tours to see the nocturnal animals.
Day 1: Tobacco Caye to the Belize Zoo
We were coming to the Belize Zoo from Tobacco Caye so we had a boat ride from the island, a taxi to the airport in Dangriga, and then a flight to Belize City. Once again we arrived early to the airport, and once again they got us on an earlier flight, without having to ask. We picked up a rental car at Crystal car rental at the airport in Belize City. They even throw in a free cooler! We only took one wrong turn finding the zoo. The woman at Crystal said we couldn't miss the big radio tower where we were supposed to turn. And we didn't. We just found the not-so-big tower before that, which thankfully led to a dead-end so we couldn't get too far out of our way!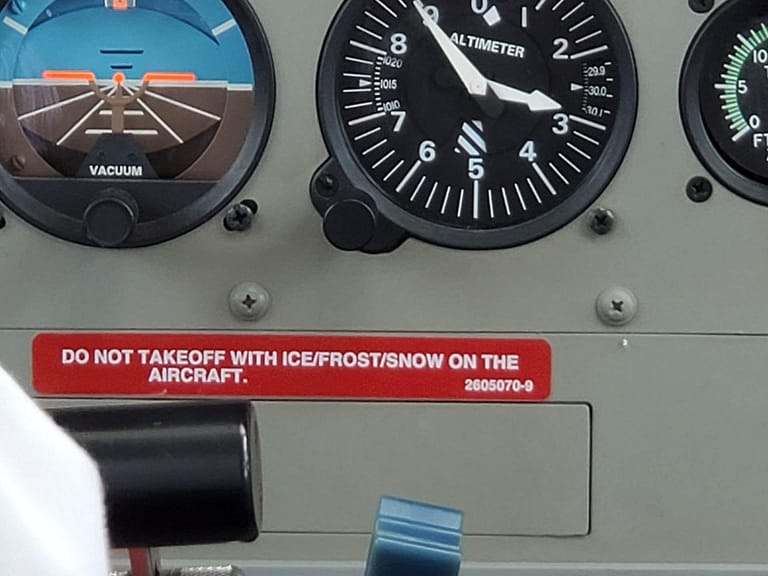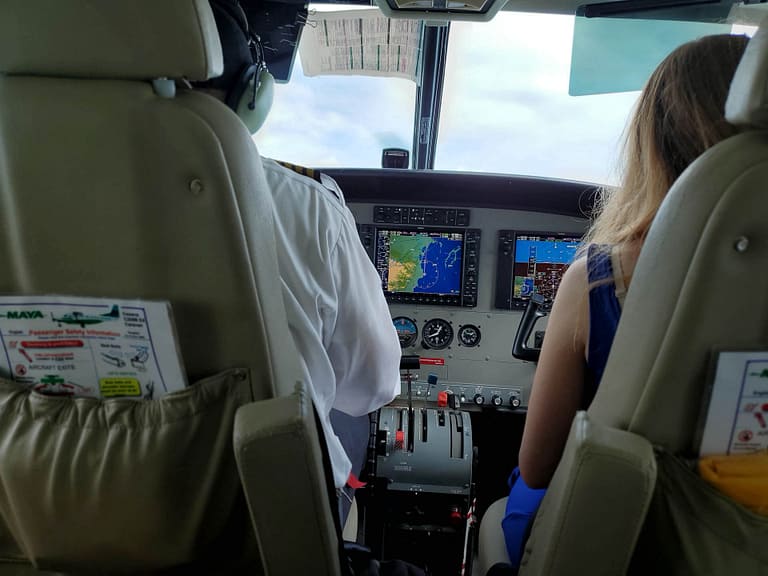 After checking in at the zoo lodge our first stop was the zoo. The animals at the Belize Zoo have stories posted about them and many of them have names. We saw our first harpy eagles. They are enormous and have amazingly human-looking faces. The pygmy owl was cute and had gorgeous gray and white feathers. The grey fox was surprisingly small compared to the red foxes we have at home. I expected a jaguarundi to be a smaller version of a jaguar, but it's more like a cross between a cat and a coati. The tayra resembles a two-toned weasel and is quite pretty.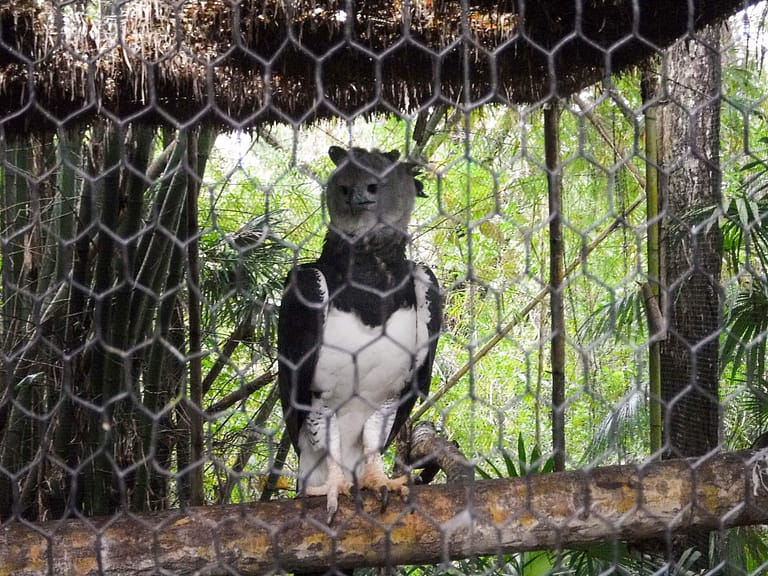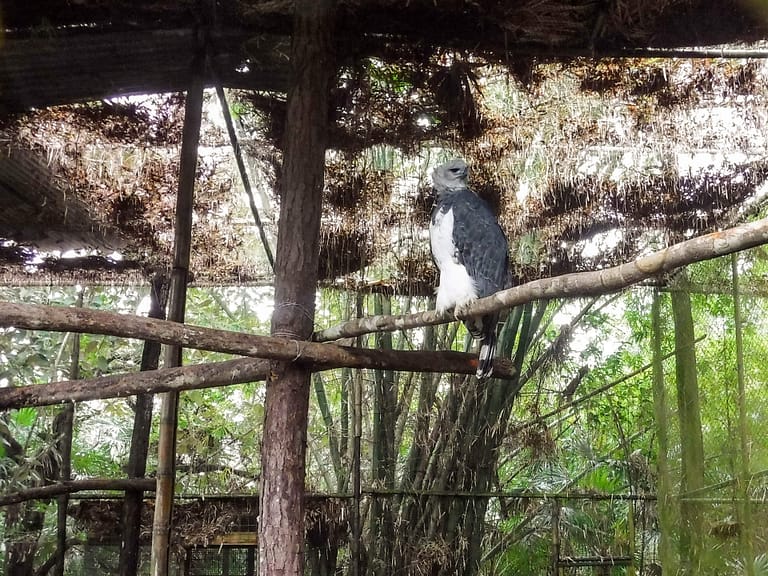 We took a night tour of the zoo along with a daytime visit. That was the key reason we stayed overnight here. On the night tour we got to feed a tapir and watch different wildcats eat chicken. The ocelot sounded hangry from a block away. The puma and jaguar were calm and regal. And based on the noise their jaws make when they catch the chicken chunks, I wouldn't want a body part to get caught in there. The ocelot and the margay climbed the fence for their treats. We also got to feed a banana to a paca and discovered that what we've been calling pacas for all these years were actually agoutis, since pacas are nocturnal and shy. They took their bananas and ran for the woods. The kinkajou also enjoyed his banana treat.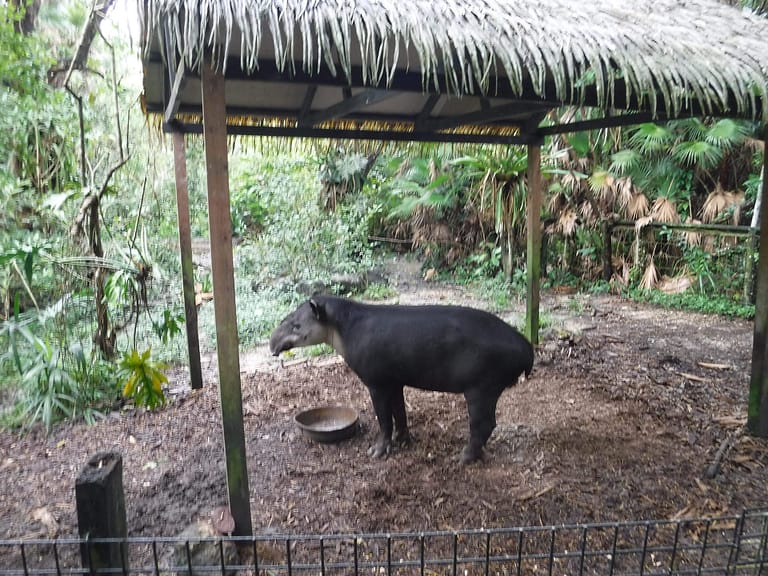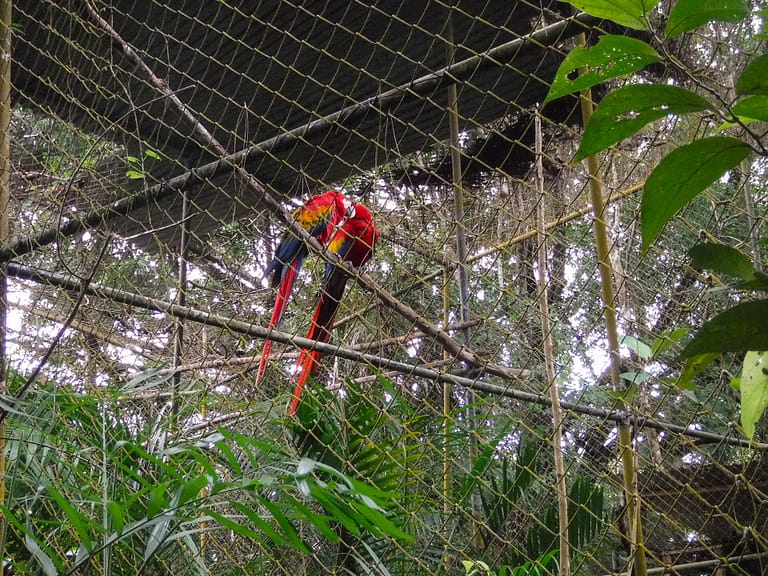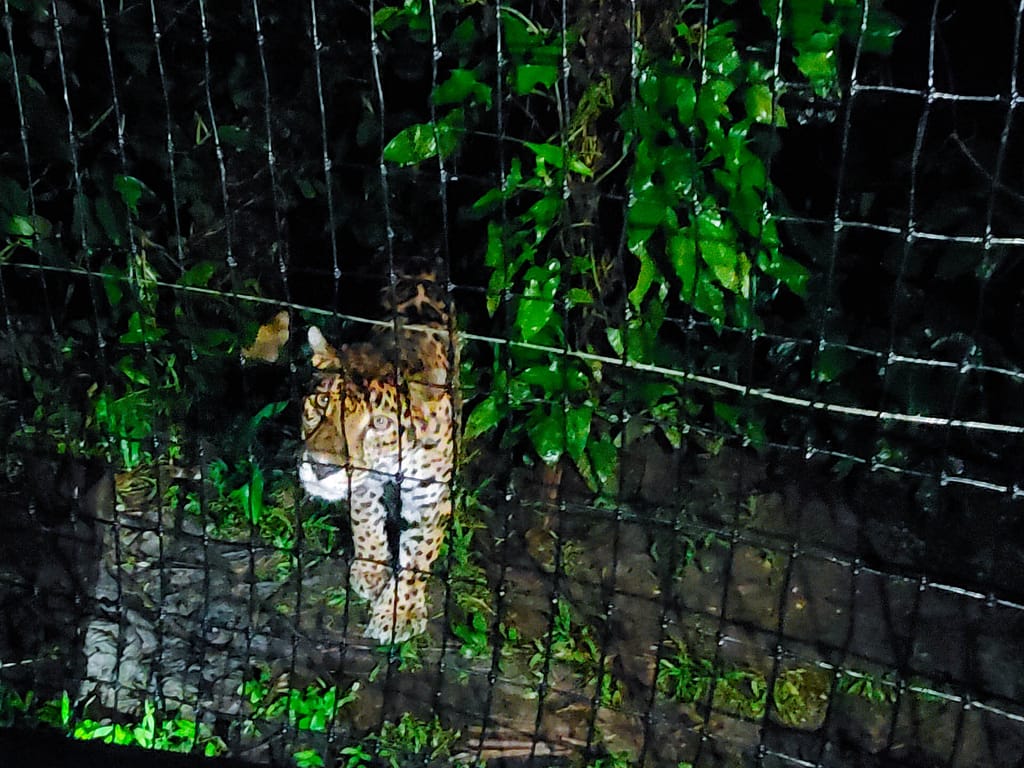 Day 2: Driving to San Ignacio
We took advantage of our full day with the rental car to drive over to San Ignacio, partly to see more of the country, and partly to shop for a replacement for our broken duffel bag or something to repair the broken zipper. (We discovered that old duffel bags with metal zippers don't get along with sea air and water.) We didn't find a duffel bag but did get some clothesline to temporarily "stitch" it together. We also bought some mixer for the rum we picked up at the zoo gift shop the day before and some deodorant. The cap came off the stuff we brought with us and made a mess of both the deodorant and the luggage. We didn't see any big box stores in Belize and smaller markets tend to have lots of things that you wouldn't normally see in that kind of store, like hardware and backpacks.
The drive to San Ignacio was pretty and fairly painless, other than some really rough spots where road and bridge construction was going on. San Ignacio was the nicest looking town we saw. It would have been nice to spend more time there if we were more interested in caves and Mayan ruins.
We stayed at the Tropical Education Center (TEC) and Belize Zoo Jungle Lodge. That was probably the biggest surprise when we told people about our trip: that we were staying at the zoo. Technically the lodging isn't at the zoo, but just down the road. We stayed in a pond house, which is kind of like an up north cabin in the tropics. There was a big screened porch over the pond that was great for hanging out and watching the turtles, egrets, bats, and the local crocodile. It even had a bed on the porch. 
This section contains affiliate links. If you click on a link we may receive a commission at no cost to you. 
Our pond house had its own bathroom and was one of the more expensive options. It had a frig too, which was nice for cold water for a change. And cold beer, of course. And multiple fans. And about 18 hooks to hang things on and lots of shelves and space under the beds. These people get it! So many places that we stay don't offer little things like hooks or nails to hang things like wet jackets and clothes or day packs. They also have smaller cabins and other room types without bathrooms that are less.
They serve breakfast and dinner at the lodge. We had chicken both nights, once baked with mashed potatoes, and once stewed with rice and beans. It was all excellent and the service was great too.
The Belize Zoo is on the main road between Belize City and Belmopan, so it's on your way to either western or southern Belize. It would make a nice stop on the way or if you have the time, spend at least one night like we did and do a night tour. If you do want a rental car while in Belize, Belize City is about the only place to easily pick one up. 
We rented a car from Crystal, a local company. We picked it up at the airport when we flew back into Belize City from Dangriga and dropped it off at their city location. They then gave us a free ride to the ferry to Caye Caulker. Worked like a charm.