The Basilica de San Juan de Dios was the last elaborate church interior of our trip, and what a crescendo to end on.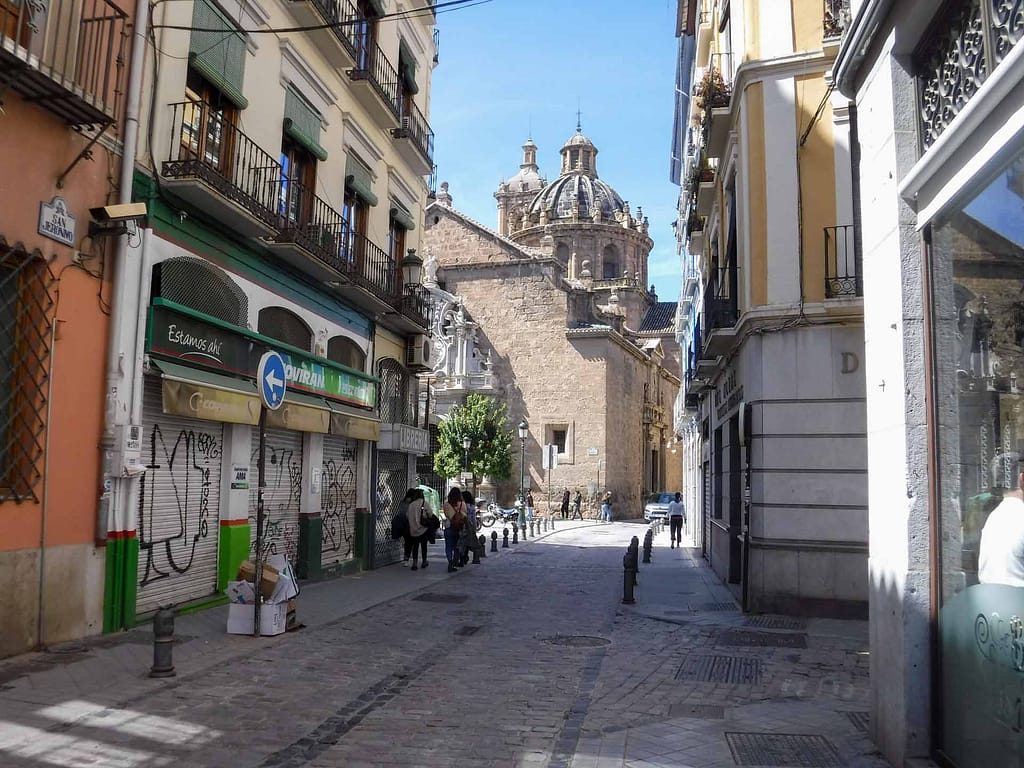 The first room you enter has displays of antique furniture and fixtures.
The highlight of the sanctuary is the main altar which has moving parts and illumination. They run occasional sound-and-light shows; we got to see one while we were there. The top two photos show the front of the church illuminated and not. 
This is one of the few sights that is not included on the Granada Card.