We drove over to Arikok National Park and hiked the Kuruku trail. A fairly easy hike with nice views and wildlife.
We got lost a couple of times heading to the park. We wish we'd known about the Maps.me app before we went. (We were introduced to it when we rented our car on Curaçao later in the trip.) It might have saved us some dirt roads.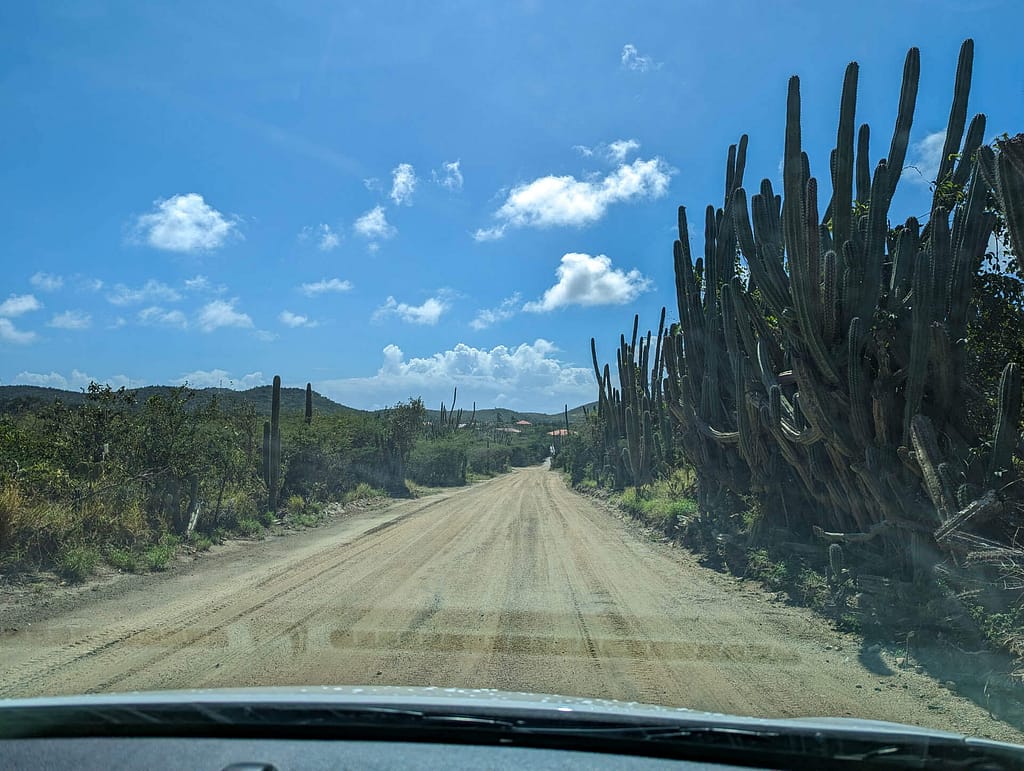 We misread the trail map a bit. It's a loop trail and the loop itself is about a mile, but it's a mile from the visitor center to the start of the loop. So the whole thing was about 3 miles. In some ways, the part from the visitor center to the start of the loop was the most difficult. It's a fair amount of climbing up from the visitor center.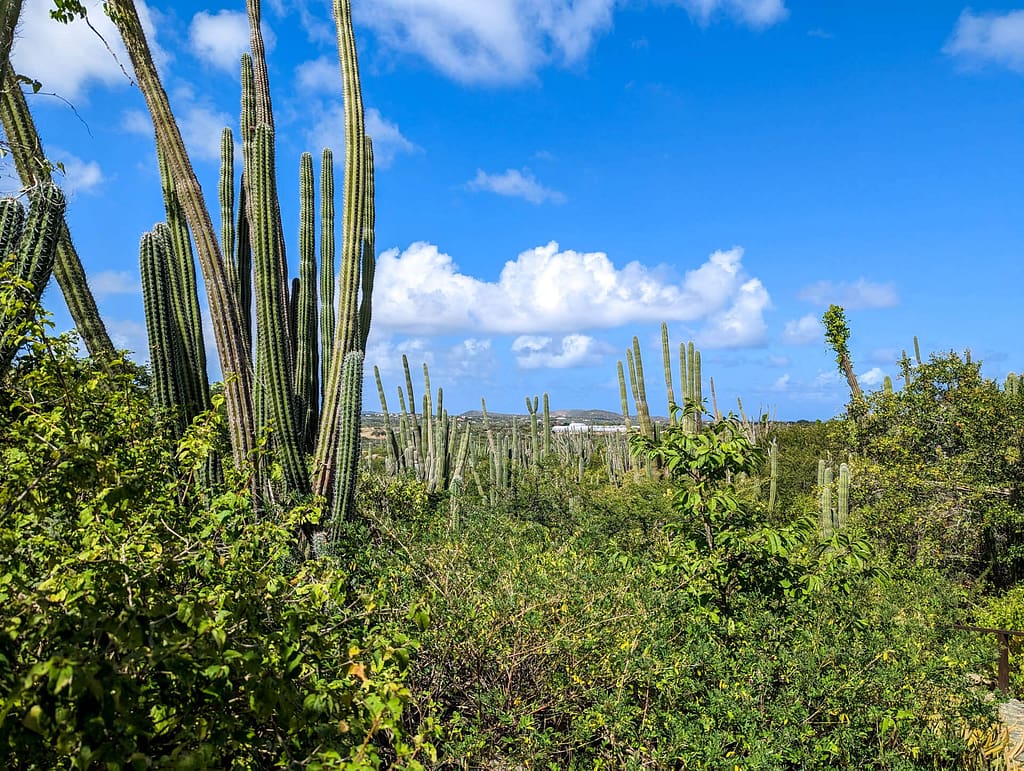 We went counterclockwise around the loop and when we got to the old adobe house that's about halfway through we had trouble finding the trail going back on the other side of the loop. Partly  because we were looking for posts with blue stripes when apparently we should have been looking for posts with green stripes. Anyway, to avoid getting lost and perishing in the desert, we decided to just backtrack. If we were to do it again I'd follow the trail clockwise instead.
Along the way, we saw several goats and several of the local blue lizards. And a rock with interesting texture. The goats hide easily. Look closely. 
We opted not to drive around the park since our rental car agreement explicitly said we couldn't. We weren't sure if that applied to all the roads or just the unpaved ones but decided not to risk it.