We did a section of the Abel Tasman track. It's one of the easier and more accessible of New Zealand's Great Walks. And the area is known for good weather. 
We booked a tour through the backpackers where we're staying. It included an hour bus trip to get us to the park, a half-hour water taxi (boat) trip to get us to the trail and pick us up, and the bus back to town. NZ$106 each to hike. But we got to do part of one of New Zealand's great trails without a big commitment.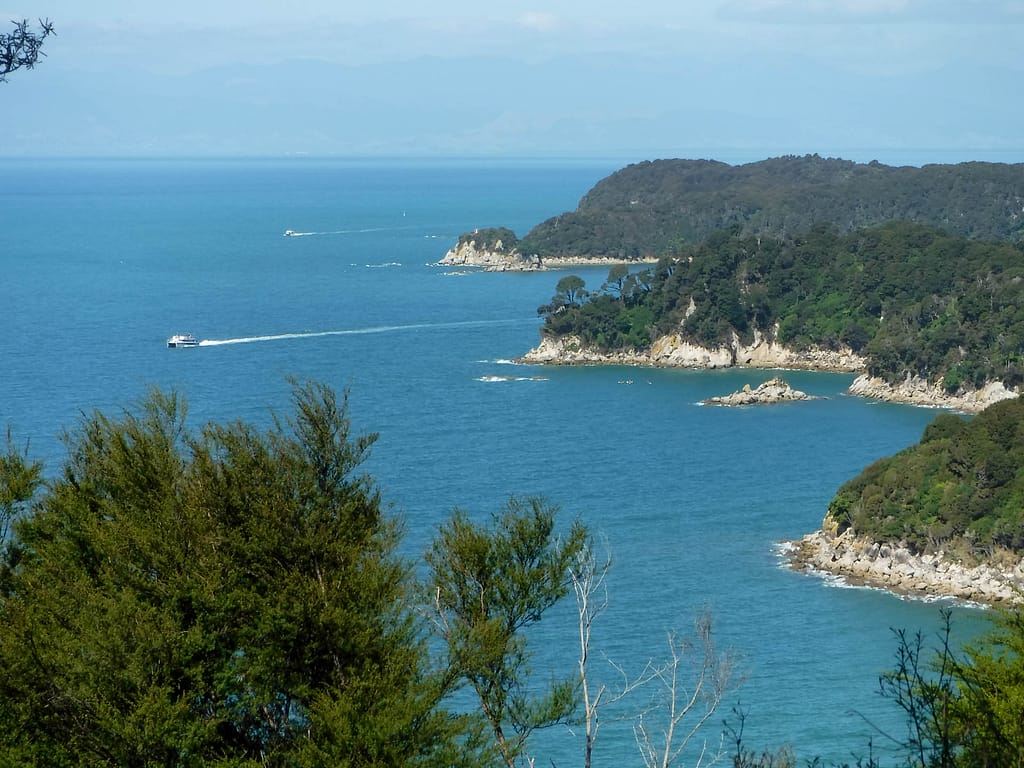 Boats drop people off and pick them up at different locations down the track. And you can combine kayaking with hiking. So there's a fair amount of organized chaos at the start. You get into your boat, then they tow the boats (with you in them) with tractors (like farm tractors) down the road and over the mudflats and sand at low tide to launch the boats.
Once on the boat, we stopped to look at a famous rock formation, split-apple rock, and some seals before heading to our drop off point. Since it stormed the day before, we had our choice of getting dropped off at our original location and getting wet up to the hips or getting dropped off on the other side of the bay for a half-hour longer walk but only getting our feet wet.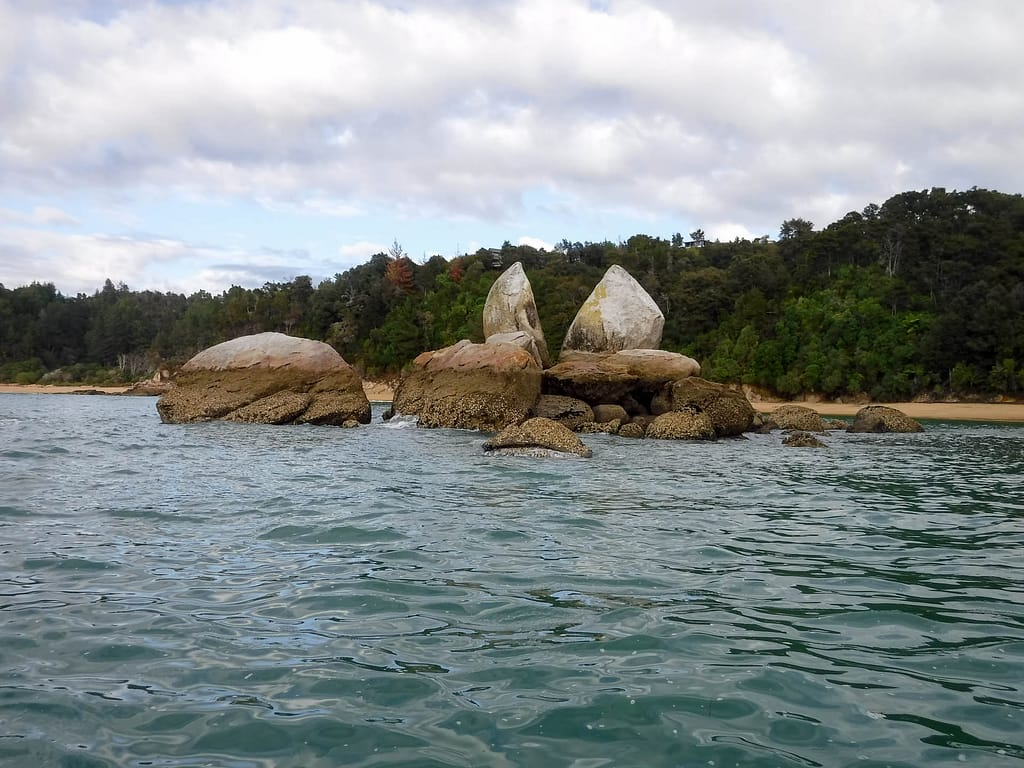 We went for plan b. That included walking across a tidal flat and wading across a stream, so we lost some time back getting our hiking boots off and on again, and cleaning our feet.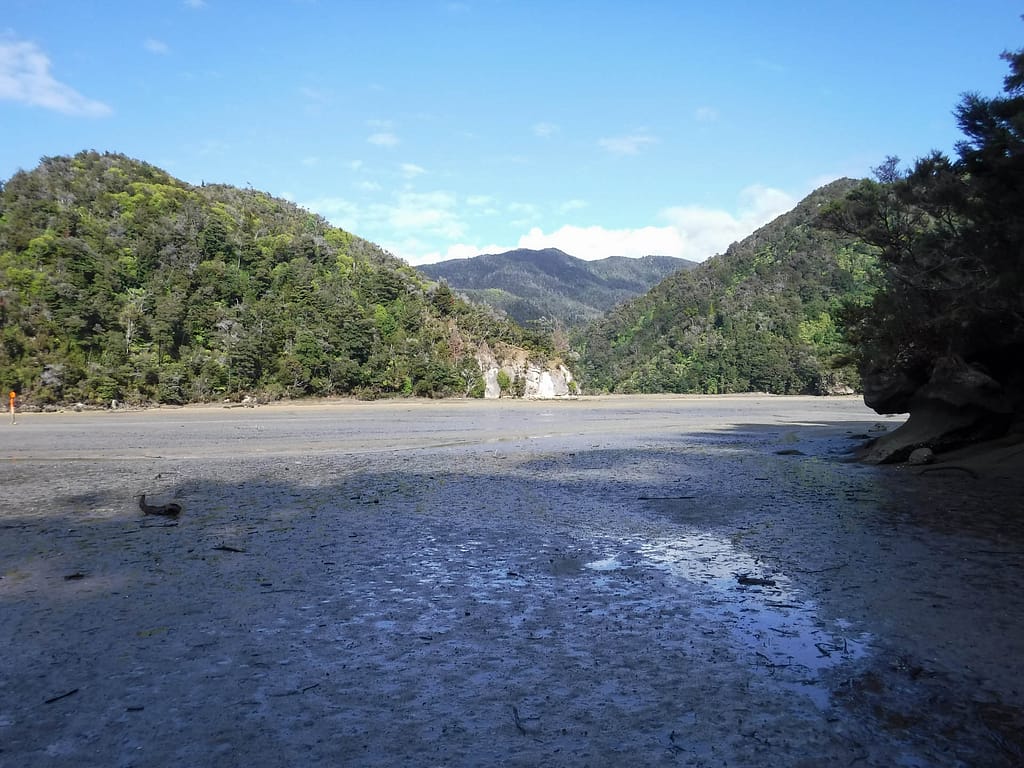 From then on the hike was uneventful and very nice. We got some nice overlooks, walked through different kinds of forest, and with few tricky spots, it was pretty much an easy hike. There were lots of people on the trail going in both directions and speaking lots of languages.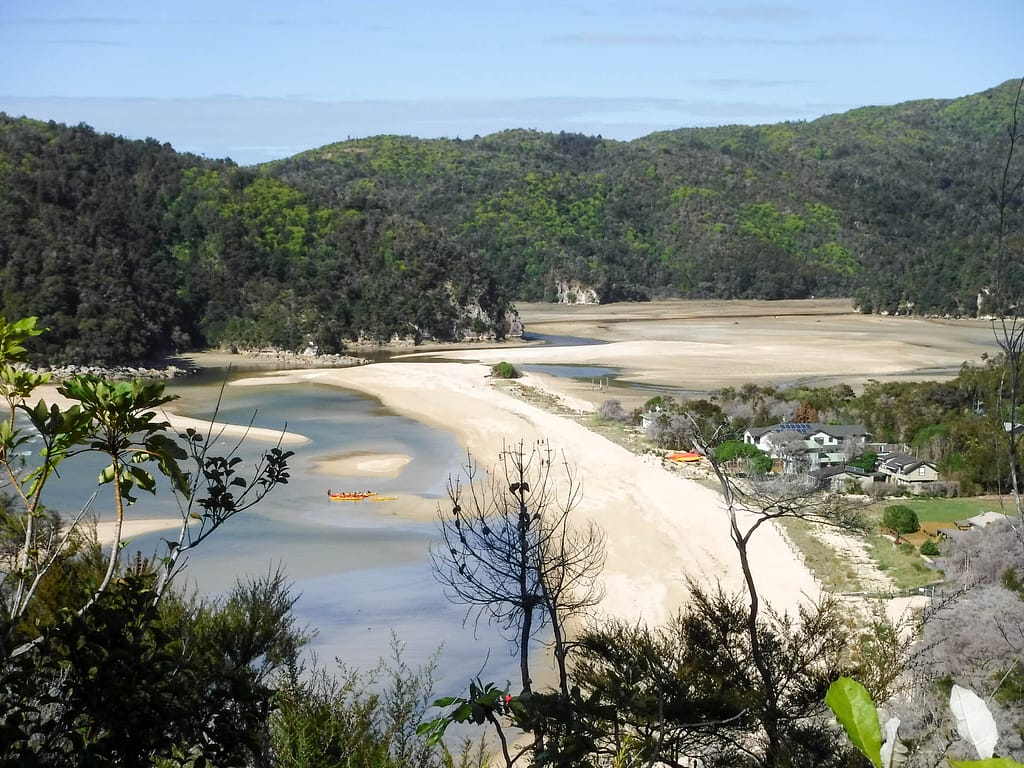 One of the more entertaining birds we saw in New Zealand was the fantail. 
Below is a water landing along the track and Steve at one of the scenic overlooks. 
We got to our pick up site in plenty of time to eat lunch. It was overall a good hiking day. Good workout, not too tiring or scary.